In Q1 2022, GTC's adjusted EBITDA was at €26 million (€24 million in Q1 2021) and the net profit amounted to €15 million (€9 million in Q1 2021). This mainly resulted from a strong operating performance combined with profit from revaluation/impairment of assets of €3 million, partially offset by an increase in foreign exchange differences loss by €1 million.
Q1 2022 financial highlights
Rental revenues up to €42 million in Q1 2022 (€37 million in Q1 2021)
Gross margin from rental activity up to €30 million in Q1 2022 (€27 million in Q1 2021)
Adjusted EBITDA up to €26 million in Q1 2022 (€24 million in Q1 2021)
Net profit up to €15 million in Q1 2022 (€9 million in Q1 2021).
FFO I at €16 million in Q1 2022 (€14 million in Q1 2021), FFO per share at €0.03
Strong cash position of €278 million and available credit facilities in the amount of €94 million
Q1 2022 portfolio highlights
Occupancy at 91% as of 31 March 2022 (90% as of 31 December 2021)
Disposal of Serbian office buildings for €268 million (above the book value) completed in January 2022
Completion of Pillar, a Class A office building in Budapest (29,100 sqm GLA)
Commencement of Matrix C, a Class A office building in Zagreb (10,500 sqm GLA)
88% of assets green certified, 11% under certification process
"2021 has brought excellent performance figures and as a result, we recommended our shareholders to pay a dividend of PLN 0.28 per share on 2021 profit, marking a return to regular dividend payments. Our Q1 2022 results show that this year is also going to be solid, despite the disposal of the Serbian office portfolio. Operating performance, particularly in the retail sector is very strong and promising, while the office sector will further require our attention. We will be also focusing on the development of the office properties, launching our new project in Zagreb in Q1, followed by a launch of an office building development in Budapest in Q2. With a strong cash position, we are open to investment opportunities and actively screening the markets to boost our growth," commented Zoltán Fekete, GTC's President of the Management Board.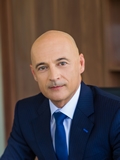 Zoltán Fekete
Chief Executive Officer
GTC
Previously, he has served the company as the Chairman of The Supervisory Board for two years. He joined GTC in July 2020. Zoltán Fekete graduated from the Law Faculty of Eötvös Lorand University and obtained an MBA in Banking from the University of Exeter, UK. Mr Fekete has over 30 years of experience in international investment banking and private equity. As an investment banker, he worked for HSBC London, Credit Suisse First Boston in Budapest, London, and Israel. During his career, Mr Fekete has dealt with a large number of IPOs, M&A transactions and private equity investments in the field of real estate, technology, and life sciences. Between November 2015 and March 2022, he acted as CEO of Optima Investment Ltd.
More »
"The Q1 2022 results on the revenue side are showing a great improvement, while new acquisitions are covering for the lost revenues due to the disposal of Serbian portfolio, our retail sector came up with a strong increase, on both revenue side but what is more important on the performance side with turnovers being 12% above 2019 results. Our balance sheet and cash position are very strong. Net debt stays virtually unchanged, LTV at 43% and cost of debt still at an all-time low of 2.16%. We are very satisfied with our results and looking forward to the remainder of the year." commented Ariel Ferstman, GTC's CFO and Member of the Management Board.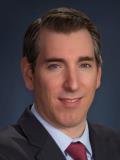 Ariel Ferstman
Chief Financial Officer
GTC
Ariel Ferstman is a member of GTC's Management Board and Chief Financial Officer since July 2020. He joined GTC in 2011 and has been leading the finance departments as a chief financial officer for GTC in Hungary, Croatia and Slovakia. Prior to joining GTC, Mr Ferstman spent over three years as the Financial Controller for BSR Europe, formerly listed on the Tel Aviv Stock Exchange, and five years as a senior auditor in Ernst &Young in Israel and Argentina. Ariel Alejandro Ferstman graduated cum laude from The University of Buenos Aires where he obtained a B.A. degree in accounting and finance. He also holds an MBA in Finance and Business Strategy from The Hebrew University of Jerusalem. Moreover, Mr Ferstman is a chartered public accountant in Israel and Argentina.
More »