Unissu.com has today launched its platform to the property industry. The business, which has classified over 6000 PropTech businesses from around the world, aims to help property professionals navigate the ongoing digital transformation of the industry. Property Forum is the exclusive regional partner for Unissu in Central & Eastern Europe – Austria, Poland, the Czech Republic, Slovakia, Hungary and Romania.
Visitors to
Unissu.com
can register for free and avail themselves of the following features:
Searchable PropTech directory of over 6000 companies from around the world;
Community forum for live discussions and debates on all things PropTech;
Articles, videos and podcasts from >40 of the world's' top PropTech influencers;
PropTech jobs board; and
Directory of global property and PropTech events.
Paying users may also use the platform's analytics features, designed to enable smarter, faster decision making for property firms exploring the world of PropTech and view all PropTech funding events, in partnership with Crunchbase.
Founded by prominent global influencers James Dearsley and Eddie Holmes, Unissu is positioned to become the essential destination for all things PropTech.
Unissu has raised substantial funding from a globally respected investor base comprising some of the best known figures in PropTech and property.
James Dearsley
Co-Founder
Unissu
James is recognised as one of the leading thought leaders on the future of the real estate market. His role as the Co-Founder of Unissu, the global leader of PropTech data, information and resources, means he has an unrivalled perspective on global PropTech trends. As a result, he is a much sought-after speaker on the future of the property industry both in terms of how people and companies in the sector should adapt to facilitate change.
More »
"We're delighted to finally provide the property industry with a space they can visit to not only search and discover PropTech data, information and resources but where they can come to contribute and share their own knowledge and insights.
We have spent 6 months cataloguing and analysing PropTech products from around the world. Throughout this journey, we have focused on making it easy for property professionals to search, understand and select the products that are most appropriate for them and their businesses.
We also want to call upon PropTech companies to come and 'claim' or add their company to the platform so they can be found in the global directory by all visitors to the site," Unissu CEO Eddie Holmes commented.
"Property Forum is committed to bringing together innovation leaders and real estate professionals. Technology has been the key topic of our forums for years now and through our partnership with Unissu we'll be able to connect an ever wider range of PropTechs with our visitors and facilitate meaningful new connections between these two worlds that have been isolated from each other for too long.
We've been working with James Dearsley for four years and we are delighted to join Unissu which I'm certain will be a game changer for the global PropTech community and for the rapidly emerging Central European PropTech scene," Csanád Csürös, CEO & Founder of Property Forum added.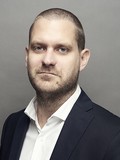 Csanád Csűrös
CEO
Property Forum
Csanád is the CEO of Property Forum with more than 10 years' experience in the industry. Property Forum is a leading event hub of the CEE real estate industry with conferences, business breakfasts and workshops in London, Vienna, Milan, Germany, Bucharest, Budapest, Belgrade, Bratislava and Prague. Csanád strongly believes the principles that made his conferences successful: the format, the quality of content, the commitment to seek out the most interesting and most inspiring speakers in the industry and let them share their knowledge and passion. Csanád holds an economics Master's degree from Radboud University Nijmegen (the Netherlands) and undergaduate degrees from the Budapest Business School in Hungary and from Avans University (the Netherlands). Before joining Portfolio's team, he worked for Bank Austria-Creditanstalt in Vienna. Besides his native Hungarian he speaks German and English.
More »