The pandemic has radically changed the way we relate to workspaces, so the way they are designed and conceived must also adapt. Existing office design patterns must either be forgotten or rewritten as it has become clearer and clearer that the rules of the game have changed and fresh creative ideas are needed to overcome challenges in today's office lives. Looking forward, 6 major trends are defining the offices of the future, according to Genesis Property's expert, Dan Bondar.
A very visible trend that has emerged this year is the need for office spaces that stimulate interactivity and creativity. A collective, team-oriented interior design is needed to facilitate, more than ever, collaboration and transparent communication.
In addition, interior design must take into account the different personalities of the people working in a building. The era of large and bland spaces is over. People now want smaller, more comfortable and various spaces that are easier to adapt to different activities and personalities.
What's more, it's increasingly clear that people will no longer come to the office just to work. They will come to the office to relax, to eat well, to socialise, to educate and develop themselves, to enjoy a coffee with company directors or shareholders in a relaxed environment. Meditation rooms, fitness rooms, cafes, meeting rooms fitted with armchairs and sofas - many new spaces need to appear in the buildings of the future.
Now it is a very good time for offices to be designed around ideas used in other industries, such as hospitality. The accommodation units are designed to offer maximum comfort and relaxation, not to make you feel at work, leading the way for workplaces to become a good source of inspiration.
Moreover, workplaces must now create that feeling of home, especially as we are talking about people who have been working from home for the last year and a half. The colours, shapes and materials used in office interior design need to be warmer, creating a familiar atmosphere, more favourable to informal and open communication.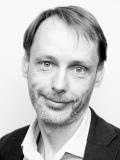 Dan Bondar
Project Manager
Genesis Property
Dan Bondar joined Genesis Property' development division in 2017 and is responsible for project management and development, contracting and managing subcontractors, budgets, personnel management, on-time delivery and performance in project implementation. Dan has graduated from the "Ion Mincu" University of Architecture and Urban Planning holds a degree in Urban Design and Planning and has been recently certified as IMMUNE™ Steward.
More »
Of course, we must not forget where we started on the transformation path: the health of workplaces. Today, the health of the workplace is more crucial than ever, and a wide range of measures are needed to contribute to people's confidence and accelerate their return to the office. Such measures are recommended by the IMMUNE Building Standard™, a standard created in April 2020, in the midst of a pandemic, designed from the ground to meet the challenges of the future, not just those of today.