GalCap Europe, a real estate asset and investment manager specializing in Austria and Central Europe, has acquired another asset in Budapest for a German pension fund's portfolio. The Rumbach Center office building now expands the existing CEE portfolio within the investor's specialized fund structure, which is under the administration of 2IP Institutional Investment Partners. It was sold by Dubai-based Al Habtoor Group, one of the MENA region's most respected conglomerates with interests in hospitality, automotive, real estate and education. The deal was brokered by Colliers in Hungary.
Rumbach Center (built in 1992; renovated in 2008 and 2014) is located in the city centre of the Hungarian capital, within walking distance to Deák Ferenc tér, the main junction of the Budapest metro lines. With approx. 7,600 sqm of gross lettable space and 72 underground parking spaces, the property is entirely leased to the Budapest Public Transport Authority BKÜ/BKK, which is headquartered there.
Marco Kohla, Managing Partner of GalCap Europe and responsible for the transaction, said: "Rumbach Center provides a stable cash flow on the one hand and offers high potential for value appreciation on the other. As the rent of the current single tenant is very moderate, there is room for rental growth in the midterm. The acquisition perfectly matches our value-driven investment strategy and is an ideal addition to the inner-city palace Merkur Palota and Central Udvar, a mixed-use scheme in the heart of Budapest, both cornerstones of the fund."
Manfred Wiltschnigg, Managing Partner of GalCap Europe, added: "Closing this acquisition in the current environment shows that there are great opportunities even during times of uncertainty. Identifying these and executing them promptly needs market expertise and the right people on the ground. COVID-19 has further reinforced our approach."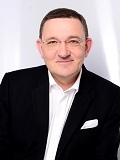 Manfred Wiltschnigg
Managing Partner
GalCap Europe
Dr. Manfred Wiltschnigg has been successfully active for more than 25 years in Austria and the Central and Eastern Europe (CEE) region. His exceptional experience as both an executive committee leader and operations expert positions him as a well-known leading player in the market. With his valuable expertise as a managing director, executive committee, and advisory board member, he brings our clients his singular experience in the commercial properties sector.
For Oppenheim Immobilien KAG (now: Triuva KVG), one of the leading German real estate special fund managers, he served as Regional Director for Austria and the CEE, building up the entire region. Following that, he established a similar framework for IVG Immobilien AG, completing numerous purchases, value enhancements, and successful management and leasing plans. As Chief Operating Officer on the management board of Immoeast/Immofinanz Group, he consolidated and reoriented the activities of the group, generating a €10 billion investment portfolio from Poland to Bulgaria and from France to Russia and establishing sustainably successful asset management structures. As Chairman of the Austrian Committee of the Urban Land Institute (ULI), Manfred shapes one of the most important international industry associations in this region. He is a member of the Royal Institute of Chartered Surveyors (RICS).
More »
GalCap Europe is continually evaluating new investment properties and further acquisitions are underway.
"Our client, the leading private investment company from the MENA region, Al Habtoor Group, has flawlessly executed its investment strategy on trading Rumbach Center to a very respected strategic investment manager of office buildings in the most defensive locations across the Capitals in the CEE region. Rumbach Center has delivered excellent returns to the Al Habtoor Group and the new landlord is expected to capitalize on this investment in the near term by putting their asset management plans in place," added Bence Vécsey, Director and Head of Capital Markets at Colliers in Hungary.