Flow East, a Czech-based developer which specialises in the high-quality renovations of premium historical buildings, has purchased the historical Dům V Templu building located in the Old Town (Staré Město) of Prague.
The name of the building, which was granted heritage status in 1958, is derived from the Knights Templar, a mystical Catholic military order who are believed to have originally settled in this location in the late 13th century. The evidence supporting this theory is the name of one of the streets, Templová, which ends at Dům V Templu and continues through the building as a passage.
The original building was replaced in 1664 by a hospital, which was then connected to the neighbouring Church of St Peter built in 1671. Both buildings were subsequently converted into a residential building in 1784 and today provide a total gross leasable area of 1,069 square metres comprising eight apartments, three office units, ground floor retail space and a restaurant. The building has one underground and four above-ground floors.
The building's address is Celetná 27, meaning it is located on a section of the famous "Royal Route". As such, it is a key tourist corridor and represents an exceptional retail opportunity in an area considered both the historic centre and the CBD of the Czech capital.
Flow East purchased the building for an undisclosed sum, using 100% equity without any need for financing.
"Opportunities to invest in such wonderful buildings as Dům V Templu come along rarely and we jumped at the chance to buy a building that is so rich in history. This is one of more than ten such historical buildings in Prague that Flow East has now rescued, preserved, refurbished and repurposed over the last quarter of a century, granting them a new lease of life while retaining all that is historically and architecturally valuable," says James Woolf, CEO of Flow East.
On the side of the seller, Colliers International advised the transaction. Andy Thompson, Head of Investment at Colliers International Czech and Slovak Republics, added: "Whilst price was, of course, important, the previous owners, a private family, really hoped that the building would find an owner that had the experience and desire to give the building a new lease of life. Given Flow East's excellent track record with restoring and commercializing historic buildings, the sellers felt that Flow East was a preferred partner in the transaction and they look forward to seeing Flow East's plans in the future."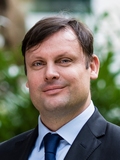 Andy Thompson
Head of Investment Czech Republic & Slovakia
Colliers International
Andy joined Colliers International in 2015 as Director and Head of Investment Services and has been the firm to establish itself as the leading investment consultancy business in the Czech & Slovak Republics. Andy graduated from the University of Aberdeen with a Masters Degree in Land Economy and is a member of RICS. Andy's scope of responsibilities includes the structuring and execution of property asset sales and acquisitions, both buy & sell-side commercial due diligence and advisory, commercial negotiations of sales and purchase contracts and supplementary transactional documentation as well as transaction co-ordination. Andy differentiates his services through exceptional client care and attention to detail ensuring the best terms for his clients.
More »
Over the last 25 years of successful investments in the Czech Republic, Flow East has specialized in high-quality renovations of superior historical buildings as well as undertake modern commercial developments such as its flagship project The Flow Building, which is currently under construction on Wenceslas Square 47 and when finished, it will feature 5,700 square metres of premium retail space and 14,000 square metres of Class A office space. Being a long-term investor, Flow East continues to own and manage all properties after they have been developed.