Seldom does a "one size fit all" approach work in ESG, says Adam Targowski MRICS, CTP's recently appointed Group Head of ESG. He talked to Property Forum in detail about the meaning of these three magic letters for him and the company.
Adam Targowski will be a speaker at our upcoming European ESG Property Forum in Warsaw on June 1st, joining a panel on sustainable design and development strategies.
What does ESG mean for you personally?
I believe that for any company to be viable and profitable over the long term, ESG must sit at the core of all it does. As such, companies must consider and sufficiently govern all aspects related to environmental and social matters in order to mitigate the associated risks and ensure that they are well-positioned to capture any opportunities that could arise.
Equally, putting aside what is in a company's long-term interests, taking responsibility for environmental and social matters is also just the right thing to do. We only have one planet and the more corporates take the right approach with regard to ESG, the better chance we have as a society for a better life.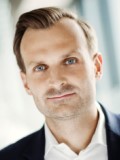 Adam Targowski
Group Head of ESG
CTP
Adam Targowski holds the position of Group Head of ESG at CTP, which develops and manages industrial and logistics parks from the Black Sea to the North Sea and is active in 10 European countries. Adam's team is responsible for setting up the group ESG strategy and its execution together with the country teams. Recently, the team has been focused on refining strategy to make sure the company's efforts keep it at the forefront of sustainable development while supporting tenants and municipalities in meeting their targets. Adam joined CTP in 2022. Before joining CTP, Adam was responsible for Sustainability in the Skanska development business in CEE and ran a consultancy in the field of sustainability, supporting the real estate and construction sector. Adam is involved in many organizations promoting sustainable development in Europe: RICS, Urban Land Institute and the Polish Green Building Council, where he serves as an Advisory Board Member.
More »
What are the main priorities in your new role as Group Head of ESG at CTP?
CTP takes an ambitious approach in all it does, and that includes the area of ESG. We have set ourselves some bold commitments, both in terms of our environmental and social aspirations. This includes setting science-based climate targets, delivering renewable energy across our portfolio and sustainable forest management – CTP aims to own and manage 1 sqm of forest for every 1 sqm of assets it owns, and currently manages over 5 million sqm of forest areas. Social initiatives include bringing value to society through involvement in education, young people's empowerment, and the improvement of infrastructure.
There are numerous initiatives taking place across the ten countries within which we operate. In my initial weeks at CTP, I have focused on introducing sustainability improvements to both existing assets within the portfolio and across the Group's development activities, as well as seeking to further enhance internal systems and processes.
Logistics is a new business area for you. How are you approaching it? What are some of the lessons learnt at your previous position that you can use in your new role?
I've been involved in the development and construction sector for over 10 years, a significant time of which included focusing on the area of ESG. Although the industrial and logistics real estate sector does differ in this context from other real estate sectors, the CTP business model is based on the creation of long-term value, which is where my skills and approach fit best.
What I bring to this position is my pragmatic approach. I look for the commercial business case for every ESG initiative proposed. Equally, when starting with a new company, despite one's best efforts seldom can you make wholesale changes overnight, rather you must work to make lots of small changes all focused on moving towards your goals and objectives – it's a bit of an evolution rather than a revolution. I have also learnt that seldom does a "one size fit all" approach work in ESG, particularly when working for an international business such as CTP as the needs of different business entities located in different countries vary.
What are some of the challenges currently faced by logistics developers when implementing ESG strategies?
Following the COVID-19 pandemic and the war in Ukraine, there is increasing uncertainty in global supply chains and volatility in the prices of materials, which has increased the complexity of the development process. Such pressures are exacerbated by the speed in which such industrial and logistics assets are constructed – which all could potentially be a distraction from focusing on driving ESG initiatives forward.
However, the war and the associated rise in energy prices have brought the need to optimise the use of energy as well as the need to secure renewable energy sources front and centre in everyone's mind. Equally, it has highlighted the crucial nature of social initiatives in terms of supporting the Ukrainian humanitarian crisis.
With ESG, the focus is usually on the E, especially in real estate. Why do you think that is? What's CTP's strategy for tackling the S and G components?
The "E" in ESG is typically the easiest to quantify and this ease of measurement allows progress to be tracked. At the same time, "E" performance is very much related to buildings specifications and operations that sit at the core of a business.
With regard to "G", a governance framework should be set up to ensure that a business works effectively in terms of "E" and "S". When it comes to "S", CTP does have a long-term track record of working proactively with the communities that surround our assets whether it be supporting education, empowerment or enhancing infrastructure - this is driven by our business model which is to "build to own" for the long-term, not to sell.
ESG compliance is difficult to measure. Existing certification systems such as BREEAM or LEED mostly focus on the E component. Do you expect ESG certifications to appear and go mainstream?
The two frameworks mentioned are asset-related ones. There is a strong focus on E but also promotion of S such as wellbeing and support for local sourcing. G is supported by the impact of introducing frameworks on the systemization of the development process.
On the top of LEED or BREEAM there are also frameworks that are evaluating the ESG performance of companies. The main part of the assessment evaluates companies' approaches expressed in policies and other steering documents. Recently, we have seen more focus on relevant non-financial data disclosure, this shifts focus from declarations to measurable outcomes. I envisage this will become mainstream soon.
What role does technology play in the implementation of CTP's ESG strategy? In general, is the successful implementation of an ESG strategy based on a strong digital component?
Technology is an inevitable component of ESG because to ensure we can measure the positive impact of our initiatives we need to have digital systems in place. We are currently introducing smart metering to our buildings which will provide insight into terms of the operations of our portfolio available in one place. It is also relevant to the collection of information from other parts of the business. At the same time, buildings utilize more and more technologies to be more efficient.