Warburg-HIH Invest Real Estate, a German based real estate investment manager, will acquire the Sagittarius Business House office scheme in Wrocław on behalf of an individual fund it manages for an institutional investor. The property is under construction and its completion is expected in Q1 2018.
The building will have a gross lettable area of around 25,000 square metres. The main tenants of the office units are EY and Bank of New York Mellon, taking over 90% of the total space. In addition, the six-storey building encompasses around 1,700 square metres of retail and restaurant space on the ground floor, as well as a preschool. There are 322 parking spots, some of them located in the in-house underground car park. Echo Investment is responsible for completion of the construction works and guarantees full occupancy by the time ownership of the property is transferred.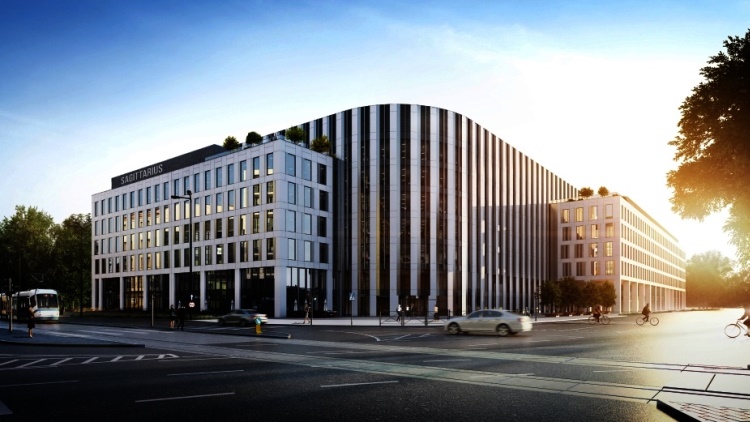 "We are taking advantage of a great opportunity with this additional acquisition in Wrocław because the Polish real estate market offers a yield premium to west-European investors, and because the city represents an attractive investment destination due to its positive macroeconomic performance," said Andreas Schultz, Head of the Transaction Management International units at Warburg-HIH. "Owing to our structuring, transaction and management experience in Poland, we are able to tap into an efficient network of advisors and service providers, who have made it possible for us to acquire this new-build property in such a prime location, with its irreplaceable asset quality and a BREAAM excellent certificate, which will continue to be an asset to us in the future," Schultz went on to elaborate.