Investment flows into the CEE-6 region rose 4% y-o-y in H1 2018, marginally exceeding the pace of 2017's record year, according to Colliers International's latest report.
Polish volumes were the drivers of the momentum in the first half of the year, on the back of a continued strong performance from the economy. Slovakia saw a rebound in deals this year whilst Hungary and the Czech Republic saw much slower flow than a year ago. On the sector front, office (up 51%) nearly caught up with retail (almost flat year-on-year) flow; the expected stimulus from more development completions at this stage of the cycle appears to be occurring . A combined 26% of the money in H1 2018 came from domestic sources within the CEE-6 countries or CEE cross-border flows. US, UK and Western European funds were all net sellers of CEE commercial real estate in the period.
"The yield compression we have observed in 2016-17 slowed markedly in the first half of 2018, with just a narrowing of prime office yields in Prague and Warsaw to note. We expect further compression over the next 12 months in just the Budapest and Bucharest office/industrial sectors. Looking at fundamentals, we foresee 6 increases amongst the 12 key capital city vacancy rates in Office and Industrial that we follow, after several quarters of falling vacancies across the region. We expect rental growth in 11 out of the 30 key capital city categories we track in the short to medium term. In only 1 do we expect a decrease. Rental growth dynamics look strongest in the CEE industrial sector and in Budapest," explained Mark Robinson, CEE Research Specialist at Colliers International.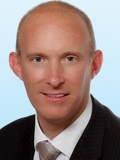 Mark Robinson
CEE Research Specialist
Colliers International
22 years of equity investment, stock broking and capital markets experience in Emerging Markets. Most significant experience (15 years) is in the stock markets of Eastern Europe. 8 years as an equity fund manager specialising in Eastern Europe. 7 years as a Head of Research/Equities. More recently specialised in global cross asset allocation, including consideration of real estate. Detailed knowledge of macroeconomics in Eastern Europe and factors driving future growth and risks arising. Engaged presently to drive CEE Regional Research output and engage with internal and external clients. Most happy when generating original ideas and imparting my knowledge to others, thus learning via debate and interaction.
More »