The most prominent investors of the SEE region shared their projections for the upcoming year at the international investment panel at SEE Property Forum 2019, moderated by Tim Wilkinson, Partner at Cushman & Wakefield Echinox.
2018 was a record year for real estate investments globally but currently, there is scepticism among investors which makes them less bullish for 2019. According to
Lila Pateraki
, Chief Investment Officer at Zeus Capital Management, core products are no longer so attractive and with yields expected to drop further, investors are now looking at opportunistic and alternative investments.
Radu Boitan
, Investment Director at Revetas Capital believes that we are no doubt in the late phase of the cycle but there is no way someone can predict if 2019 is the last good year or not. Ultimately any year is a good year if the right investment strategy is applied, and a good example is the Prague investment market in 2018 which had a massive drop in volumes compared to 2017 but as the macro fundamentals and the occupational market remained sound the market overall remained very attractive. Institutional long term investors such as pension funds are increasing allocations to real estate due to the low-interest environment being prolonged and the need for better returns. The rental growth is still behind 2007 levels across CEE despite the yields reaching or exceeding the pre-crisis levels, he added.
Gijs Klomp
, Investment Director at NEPI Rockcastle also highlighted the fact that SEE markets are much healthier than before. They are not overheated and they offer better returns than the core markets of CEE. Since SEE markets are lagging behind in terms of which phase of the cycle the markets are in, the outlook is still positive for the region.
Investors in the region often struggle with finding quality investment product. Unfortunately for investors looking to buy newly built properties, increasing construction costs make developments more challenging. Developers thus need to give more thought to the design phase, added
Stamatis Sapkas
, Deputy CIO at Globalworth.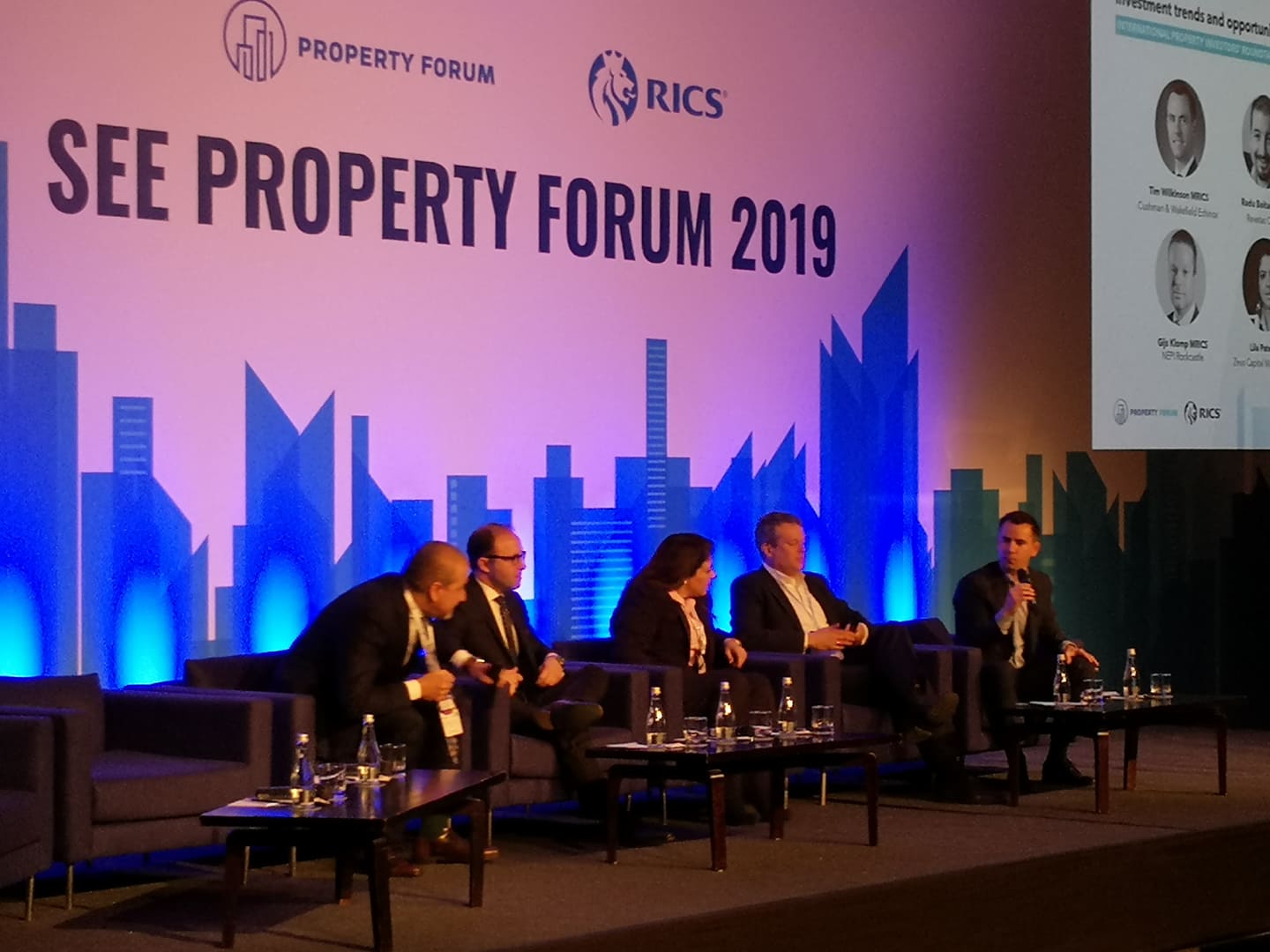 The panellists also discussed how new occupier trends are affecting real estate investments. Radu Boitan thinks that co-working operators are opening the eyes of investors who are finally realizing that buildings are not just about brick and mortar, landlords must offer services to retain tenants. Lila Pateraki added that she is looking at buying buildings with co-working space. She warned that since it hasn't been tried yet investors must be careful about the short-term leases.
Stamatis Sapkas sees co-working as a great opportunity for growth. A co-working space is an environment in which businesses can thrive and if small companies grow to like the building where they rent co-working space they are likely to rent their office from the landlord when they become large enough.
Changing occupier and user demand is also rapidly reshaping the world of retail. According to Gijs Klomp, retail is no longer investors' favourite but it offers a great opportunity, especially in SEE. As retail in this region is very different than in the UK and US, NEPI Rockcaslte's outlook is more bullish for regional retail than for the entire market.