The industrial and logistics market is booming across the region with e-commerce and logistic companies being the main drivers of growth from the tenant side. Laurent Jechoux, Business Director at Czech industrial developer Contera talked to Property Forum about current projects, market trends and the company's entry into the office market.
Contera made headlines this spring by leasing a 90,000 sqm hall in Ostrava, which will be one of the largest in the country, to Sportisimo. How did this deal come to life?
Sportisimo needed to centralise and consolidate its warehouse/distribution centre in the Czech Republic which was not possible in their current location (Prague-Rudna). As part of a large developer tender, we were able to offer Sportisimo the best option that was meeting all their required criteria. To name a few, our new park Contera Park Ostrava D1 offered not only to accommodate the needed extensive size of the storage capacity but also to allow implementing their specific requirements by providing them with a state of the art built-to-suit solution.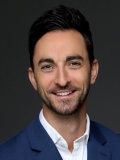 Laurent Jechoux
Business Director
Contera
Laurent Jechoux, Business Director of Contera, is an industrial developer delivering and managing custom-built business parks in the Czech Republic and Slovakia. Before joining the Contera, team Laurent worked at Cushman & Wakefield as a senior consultant.
More »
The project requires a number of unconventional solutions such as a clear height of up to 25 meters, in addition to the installation of a modern robotic system. Do you expect technology and innovative solutions to become more common tenant requirements going forward?
This kind of projects especially concerns production companies where the property needs to be adjusted to the specific technologies of the clients. However, this requirement is also moving to other sectors such as e-commerce or logistics companies as new specific solutions are available to maximise the effectiveness of their operations. Sportisimo embraced this idea and wanted their new distribution centre to be equipped with modern technologies such as a fully automated storing system located in the high bay section of 25 meters. These innovative solutions will allow Sportisimo to be the most competitive for many years to come.
Which industries have been the main drivers of demand across your portfolio since the pandemic started?
Our portfolio is well balanced and composed mainly of logistics, production, e-commerce, and distribution companies. Fortunately, all our clients managed to successfully tackle the pandemic period. The main drivers were e-commerce and logistic companies.
Your portfolio in the Czech Republic and Slovakia is rapidly expanding. Do you plan on entering other new locations or other countries in the region?
Contera is only focusing on the Czech and Slovak markets for now.
Recently Contera also announced entering a new segment and the construction of an office building in Ostrava. What motivated you to make this move? Are there any further plans in the pipeline outside of logistics?
Diversification is key as the industrial market is very competitive and as a developer, we are open to different opportunities matching our capabilities. Our new office building Organica in Ostrava was such an opportunity that we managed to convert into reality, in a location where we have a strong history with consecutive successes (Contera Park Ostrava City, Contera Park Ostrava D1). We are closely monitoring the Ostrava market where we want to continue to contribute to the transformation of this city.
Our core business stays with industrial properties but new segments such as office or residential properties are also interesting for us, and you will certainly see more projects of this kind in a near future.
Contera secured a €155 million refinancing loan in May 2020, shortly after the pandemic started. Have you observed any changes in financing conditions since then?
It was fortunate to be able to secure it before the pandemic started as it was also a period of turbulence for the financial institutions. Indeed, financing processes were frozen in the beginning of the pandemic which would most likely postpone our refinancing. On the other hand, the crisis showed that modern industrial properties are a stable product and financing institutions are now leaning towards our sector helping him to grow even stronger.