Although the Czech property investment market continues to boom, it is likely that the total investment volume for 2018 will be lower than it was in 2017. Omar Sattar MRICS, Managing Director of Colliers International Czech Republic shared his predictions for the future of the Czech investment market.
What are your expectations for the Czech investment market in 2018? Will we see a higher investment volume than last year?
Last year the market posted some €3.7 billion of investment transactions. While the investment market remains very active, my prediction is that the final investment volume for 2018 will be a bit lower than 2017.
Do you expect the emergence of local capital and cross-CEE transactions to continue?
Definitely. Investors are often driven by being aware of opportunities. At Colliers we are experiencing increasing requests from domestic investor groups seeking to learn about the real estate markets in neighbouring countries. Investors also often seek to diversify the geographical spread of their portfolio as it can help to mitigate some of the macro and micro risks that property investors face.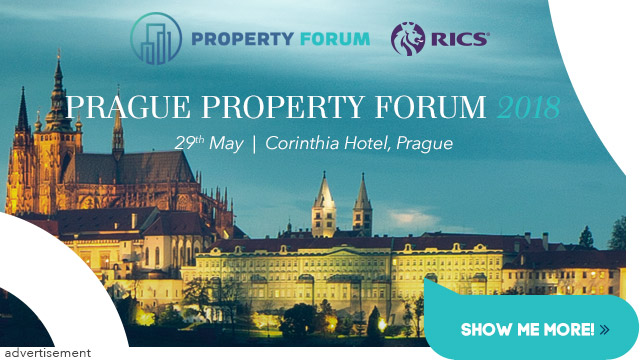 Do you expect new investors to enter the market in 2018?
Well, it's already happened. We have seen office buildings in both Prague and Brno transact in Q1 2018 to new investor groups that previously were not known to be investing directly in real estate.
Investors in the CEE region often struggle to find quality product. What is the current case in the Czech Republic? How will supply change this year?
If you are referring to those investors that are only seeking "prime" assets then your statement is probably true, however, you cannot apply this as a blanket statement for the whole market and the definition of "quality" itself is frankly a mix of subjective and objective characteristics. So on one hand, I agree with the notion there are limited opportunities to acquire "prime" assets in the Czech Republic, however, there are many other quality property assets that can be bought in our market.
In terms of supply, there are a number of high-quality office properties and industrial buildings that are potentially due to come to the market for sale in 2018. One question will be whether investors will view them as value for money giving that pricing is reaching an all-time high for modern, well located real estate in the Czech Republic, especially in the case of real estate in Prague.
Omar Sattar
Managing Director, Czech
Colliers International
Omar joined Colliers International in 2011 as the Managing Director of the Czech business. He is involved in all aspects of our business operation and also actively involved in servicing the needs of many clients. Prior to joining Colliers, he was an Investment Director and then Country Manager with Quinlan Private / Avestus Real Estate, where he closed property transactions with a total value in excess of €500 million. At Orco Property Group he held the post of Investment Director. While working for DTZ in Prague, he spent 3 years focussing on various aspects of valuation, investment, office agency and property research. Thereafter, he was promoted to the position of Joint Managing Director, which he held for 4 years.
More »
Do you think that we will see more investment activity in regional cities this year?
I believe there was something like 40 transactions in 2017, reaching a total capital volume of some €1.35 billion, which comprised investment deals outside of the capital city. Again, I have a feeling we may be down on last year's figure unless that is, a large industrial portfolio is sold or at least two or more larger shopping malls (€75 million+) trade.
Are there any signs of new technologies changing the way deals are done in the Czech Republic?
If you mean technologies like "blockchain" then the answer is not yet but it's likely to happen in the near future. There exist certain tech-based start-ups that are seeking to create their own "exchange" focused exclusively on real estate. This exchange takes the role of a "marketplace" to sell securities that are essentially backed by real estate.