COVID-19 is going away very slowly, which is putting pressure on the digitization of residential sales. Solutions that enable digital signatures, online viewings and even online selling are becoming necessary tools for residential developers, says Jakub Licak, Business Development Manager at CEE-based proptech Realpad, who's responsible for the company's international expansion in Romania and Bulgaria. He talked to Property Forum about his experiences on the Romanian market and discussed Realpad's expansion strategy.
You moved to Bucharest from Prague last summer. What would you say are the key differences between the residential markets of Romania and other CEE countries?
The key difference, in my opinion, is the difference between the available offer of new housing units on the market. In Czechia, and also in Slovakia, the offer of new apartments is very poor compared to a very strong demand. The main reason is that the legislation process is super slow, especially in Czechia where on average it takes 8-9 years for a residential project to get all permits. In Romania the offer matches the demand better which makes the residential market more competitive, the battle for a customer is more significant. While in Czechia, in most cases, it is enough just to launch the residential project and the sales come almost automatically, Romanian developers must put more effort into sales and marketing.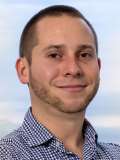 Jakub Licak
Business Development Manager
Realpad
Jakub Licak (32 years old) is a Business Development Manager at Realpad, a software company that develops software solutions for residential developers. Jakub graduated from the University of Economics in Prague, specializing in international business. He is with Realpad since the inception of the company in 2012 and for many years he was responsible for the Czech and Slovak markets. Recently he has relocated to Bucharest where he is dealing with the company's international expansion, his main targets are Romania, Bulgaria, and the Benelux.
More »
Do you see developers in such a competitive market being more open to take advantage of technology?
From my experience, developers in both markets are very open to new technologies, the difference is in the area where they are seeking to use new technology. In Czechia, developers are primarily focusing on the automation and digitization of the after-sales agenda while in Romania the focus is primarily on the pre-sale and its automation. Our Czech clients want to have order in their after-sales data, to have payments, documents, and contracts in perfect condition while providing their clients with top customer service. Our Romanian clients want to primarily automate the pre-sale, which includes social media leads integration, evaluation of online marketing campaigns, direct sending of offers, etc.
How has Realpad expanded on the Romanian market since you relocated to Bucharest?
After only a few months of active sales, our Romanian portfolio of clients includes well-established developers such as AFI Europe, Forty Management and Investments, Hagag Development Europe, Liebrecht & wooD România and Arbo Residence. The current pipeline also looks promising, as we are now in the last states of negotiations with 4 other developers. We have also signed a strategic partnership with SVN Romania which gives us access to a significant market share of new residential projects. Our goal is to get to 25 customers by the end of this year and therefore we are currently strengthening our team with a local Sales Manager and Account Manager recently joining us.
Have you noticed any significant changes in what your clients are looking for due to the pandemic? Have you made any changes to your products and services based on customer feedback?
The most important change was obvious - there was a time, and in some countries, it is still the case, when developers could not meet their clients. Signing a contract was a problem, handing over an apartment was impossible, and so on. As a reaction to that, we have introduced digital signatures and online approvals of contracts and documents. You cannot sign all the contracts digitally but there are many documents that you can sign fully online. We have also built an e-shop that allows developers to sell apartments online. By selling, I am referring to signing a reservation contract and paying a reservation free. If you are buying an apartment for your family, you probably want to meet a developer in person and discuss the details, choose the best apartment for your own use. However, if you are an investor, all you care about is the yield and you're mentally ready to buy an apartment from the comfort of your home.
In your opinion, what will be the main trends driving the digitalisation of residential sales in 2021?
First of all, COVID-19 is going away very slowly, which is putting pressure on sales digitization. Solutions that enable digital signatures, online viewings and even online selling are becoming necessary tools for residential developers. Another factor is customers themselves, with technology massively impacting other areas of their lives, they start to expect the same digital experience when buying new homes. They want to make decisions and take actions from the comfort of their home, on their own terms. The customer portal where they can choose their finishes or book their handover date is becoming a necessity.
Besides Romania, you're also responsible for the Bulgarian market. What are Realpad's plans there?
We will be starting sales in Bulgaria in April, as we have recently signed an exclusive reselling partnership with Smart Brokers, a well-established real estate brokerage company from Sofia. I am confident that the good local connections of our partner combined with our proven product and technical expertise will lead to a successful entry into the market. Our goal is to be serving 50% of the Bulgarian market by the end of 2022.
Realpad is a technology partner of European real estate developers. Since establishing in 2012, the team behind Realpad has specialized in developing sophisticated and user-friendly digital products that help developers automate sales processes, deepen customer relationships and, last but not least, sell and rent real estate smoothly and efficiently. Realpad is a digital ecosystem encompassing a cloud CRM, a sales tablet application, a customer portal, a financial module for costs management, and a defect management tool for the construction side. From its Prague headquarters, Realpad has so far found its way to more than 70 clients in 12 European countries.