Czech investor Investika has quickly become one of the largest players in the local market and has already expanded internationally. The company is currently preparing two transactions in Warsaw and has its sights set on other EU countries, says Petr Čížek, CEO of Investika, in an interview with Property Forum.
Investika has become the largest non-bank retail real estate fund on the Czech market in a short timeframe. What helped you achieve this?
The success of the Investika real estate fund is mainly due to its characteristics - it is understandable to the general public because more or less everyone is familiar with commercial real estate and understands its value as an investment. You can also invest in the fund from as little as a hundred crowns and it is a conservative investment with long-term stable attractive returns, as proven by our results from the past seven years.
While this may not be obvious at first glance through the optics of the fund's rapid growth and strong investor interest in recent years, it has taken us more than a decade since we first conceived the idea to reach our current level of more than CZK 13 billion (almost €535 million) in fund capital. We have been able to gradually fill the gap in the market with a successful product and bring many new clients to invest in it, which we are very happy about. We were certainly helped by the fact that at the time we entered the market, the supply of real estate funds of our type in the Czech Republic was minimal.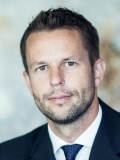 Petr Čížek
Chairman of the Board
Investika Investment Company a.s.
Petr Čížek is the co-founder and Chairman of the Board of Investika Investment Company, whose fund capital now reaches CZK 15.5 billion (almost €650 million). The company's flagship Investika real estate fund became the largest non-bank retail real estate fund in the Czech Republic and Slovakia this year. The previous professional career of Petr Čížek is also related to the world of real estate and investments. Until 2007, he worked in the Prague branch of the multinational HSBC Bank, where he was involved in several high-volume transactions for international and Czech companies. After leaving the banking sector, he co-founded Bohemia Real Estate Investments, which focuses on finding investment opportunities in the real estate market in the Czech Republic and Central Europe. As an investment manager between 2008 and 2015, he was also involved in the development of Immotel, which owns and manages a portfolio of properties in various regions of the Czech Republic.
More »
How have the ongoing challenges – war, inflation, energy crisis – impacted your overall investment strategy? What type of assets are you looking to invest in next?
Investika's investment strategy began to take shape during the last global financial crisis, so we were prepared for many things from the beginning. The real estate fund is built to resist extreme shocks. No one probably expects it to appreciate in the high teens even in a good year, but at the same time, people don't hold it in their portfolio to bring a drop in value in the high teens when markets fall, as many equity titles have done so this year. The Investika real estate fund thus generally acts as a long-term anchor in our client's portfolios.
In addition, the stableness of the fund is further strengthened by the broad diversification of our assets, both in terms of their type and purpose of use and in terms of the regions in which we hold properties. This strategy has proven successful and we have maintained it for the long term and do not plan to change it in the future.
For seven years now, you have been delivering your clients a stable appreciation of 4-6% per year. You recently announced a new fund offering a 6.5% yield. What helps you achieve these returns consistently in today's difficult economic environment?
As far as the Investika real estate fund is concerned, its long-term target return is indeed 4-6% per year. But thanks to the inflation clauses that are part of all contracts with tenants of commercial real estate owned by the fund, the fund's return is able to respond to inflation. Thus, over the past 12 months, the Investika real estate fund's appreciation is nearly 8.5%.
The new fund called Monetika is different in its characteristics. From the beginning, we built it as an alternative to bank savings accounts and time deposits. Its yield is based on the basic 2-week repo rate of the Czech National Bank. At the current 7% CNB rate, Monetika offers investors a return of up to 6.5% per annum after deducting costs. The fund is thus not only suitable for long-term cash deposits, which in our country, unlike most banks, are not limited to a few hundred thousand crowns under favourable conditions, but thanks to daily trading it is also suitable for short-term appreciation of free money. It does not matter whether you come with a hundred crowns or tens of millions. The parameters of the fund do not change depending on this. That is why Monetika is suitable for individuals as well as for companies, JVUs, foundations, municipalities, churches, charities and other entities.
In the last two years, Investika closed several transactions in Poland's secondary cities. Do they offer better opportunities than the capital? Do you plan further investments in Poland?
We always look at new acquisition opportunities through the lens of portfolio diversification and delivering the expected value to our investors. We are adapting our investment decisions to this. The dynamics of the Polish economy as a whole and the parameters of the opportunities that have recently appeared in the local real estate market suit us better than, for example, the Czech Republic, where there are fewer suitable investment opportunities at the moment. However, this does not mean that we focus only on medium-sized Polish cities. At the moment, for example, we are also preparing two transactions in Warsaw, and we have our sights set on other EU countries as well. Our goal is to manage assets worth at least €1 billion across Europe in the future.
In 2022, you've also strengthened your position in the residential segment with the acquisition of two villas in Prague and development plots in Mallorca, Spain and Pula, Croatia. What was the rationale behind these transactions? Do you plan further purchases in this segment?
We see the residential segment and development land as a suitable addition to our portfolio. As a rule, although they offer slightly lower appreciation than commercial properties, they offer significant stability in the luxury segment, which is our focus. They thus represent, among other things, an interesting element of inflation protection, which we intend to work with in the future.
These investments all target the higher end of the residential market. Do you see investment potential in the more standardised part of the market, including residential-for-rent?
The middle segment of the residential market has not shown the same level of stability as luxury residential properties in the long term. While there are opportunities in this area and the investment potential may be present depending on the location and several other parameters, we are not planning an immediate entry into this segment - there are still plenty of suitable opportunities in Europe in areas where we have been successful for a long time.
Are there any new markets that you're considering entering?
In terms of potential acquisitions, at our current size of the fund and the experience of its managers, the target market is the whole of the European Union. In addition to the Czech Republic, Poland, Spain and Croatia, where we already own properties, we are also looking at Germany, Slovakia, Romania and other European countries.
What are your expectations in terms of investment market activity in the Czech Republic in 2023? Will we see lower transaction activity? Will Investika be closing transactions on the local market?
There is plenty of capital in the Czech Republic and, given the dynamic development in the economy, the supply of suitable properties could also increase next year for the first time in a while. Therefore, I expect a recovery in the domestic market for the next 12 months. As far as Investika is concerned, we are still continuously evaluating transactions in the Czech market. If there is an opportunity with parameters that match the investment strategy and objectives of our fund, we are ready to seize it
Finally, as a retail fund manager, what is your opinion on real estate crowdfunding? Do you see any potential synergies there in the future?
In my opinion, compared to real estate funds like Investika, these are investments with a higher level of risk, because they are not as regulated. In the past, a relatively large amount of crowdfunding money has gone into property development, which may mean that the coming period will be quite difficult for real estate crowdfunding platforms and their investors, given the current market developments. Development is very susceptible to economic cycles and with the current level of interest rates, and rising energy and construction prices, some projects may be delayed. An environment where developers do not know in advance how much they will build a project for and therefore have to limit pre-sales is a significant change from previous practices. This situation, in turn, favours owners of already completed properties, such as real estate funds. This is because the intrinsic value of the assets they own increases as it becomes more expensive and therefore more difficult to build a similar new property.