Leading tax advisor Petr Karpeles, Partner at TPA Czech Republic, sees new market players entering the Czech market, in addition to a strong appetite from existing investors for new products. He shared his observations with Property Forum related to the current investment market sentiment based on consultations with clients.
Which property segments have been driving demand for your consultancy services since the pandemic started?
In the first 6 months of the pandemic, we saw the number of real estate transactions decreasing (and some of the ongoing transactions were even cancelled due to uncertainty and thus a lack of will to make decisions), which had a negative impact on the volume of our transaction services. However, starting September 2020, we have been involved in several transactions and we have the feeling that the transaction level has been usual since then. As you know, logistics is reported to be the winner, but we have been part of all kinds of real estate transactions including office, hotel, retail and residential properties. It looks like the product quality is the main driver, regardless of the segment.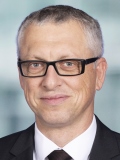 Petr Karpeles
Partner
TPA Czech Republic
Petr Karpeles is a partner who is active in the area of tax consultancy and audit. Among others, he specialises in transaction consultancy and international taxation. He focuses on the consultancy of international companies operating in the Czech Republic, whilst utilising the experience and knowledge he has gained during his life and studies in Austria and the United States of America.
More »
Have you observed any changes in the type of advice and services your clients are looking for?
What we experienced was an intensive advisory with respect to tax and accounting aspects of lease re-negotiations. Many tenants were facing difficult situations and, as a result, numerous lease incentives did not always follow the usual pattern. Another development seems to be a certain movement of institutional investors towards residential products, which generates new types of questions we have to deal with. Further, we see more forward deals and forward funding deals than before.
When do you expect real estate investment activity to bounce back to pre-pandemic levels? Are you registering interest from new players wanting to enter the market?
Being a tax advisor, I do not feel to am the right person to predict investment activity development. However, we do see new market players entering the market and there is an appetite of existing investors for new products. In our view, the market feels steady and well off.
Does the Czech Republic's tax framework make it an attractive investment destination for real estate investors? What about companies wanting to expand there?
The Czech Republic's tax framework has been relatively stable and predictable over the last couple of years, which in our view makes the Czech Republic attractive in the eyes of international investors. From our talks with our clients, we have the feeling that it is rather the lack of product than taxes that may hold our clients from increasing their exposure in the Czech Republic.
When you talk to new investors that don't know the Czech market, how do they see the business environment here? What are their questions?
I would say that investors from geographically close countries perceive the Czech market as well developed and predictable, even if their practical experience in the Czech Republic might be limited. Investors from more distant destinations may be a little more cautious and structuring questions need to be discussed in good detail. But regardless of the region they come from, I have the feeling that they experience a developed market and professional market players.