Inflation and the energy crises have not influenced the Czech industrial real estate market yet as the market broke two historical records in the period of Q3 2022. More than half a million sqm of new industrial space was completed and the vacancy rate fell below 1% for the first time in recorded history, says the newest JLL report.
A total of 511,100 sqm of warehouse space was completed during Q3. This brought the total volume of modern industrial to 10.65 million sqm. For the first time, the Moravian-Silesian region was included among the regions exceeding one million square metres, in addition to the regions of Prague, Pilsen and South Moravia. The majority of the newly built halls had already secured a tenant. Speculatively completed space accounted for only approximately 5% of the new supply. Most new space was added in the Olomouc region (37%), followed by the Moravian-Silesian region (20%) and the Pilsen region (12%).
More than one million sqm of new space is under construction
The volume of projects under construction has been above one million sqm for four consecutive quarters. Specifically, nearly 1.16 million sqm was under construction at the end of Q3. Of that total amount, only 65% had a secured tenant. Last year, this ratio was around 75%. However, speculative construction has still not returned in notable figures. According to informal reports from developers, although the uncontracted area in absolute terms amounted to 400,000 sqm, a significant part of this volume is in the various stages of negotiations.
During Q3, construction of almost 362,000 sqm commenced. A significant share of this volume was accounted for by a 233,700 sqm hall being built by Panattoni near Cheb for an undisclosed distribution company. By the end of this year, it is estimated that approximately 350,000 sqm more should be completed.
James Fitzgerald, Regional Director, Industrial Agency for the Czech Republic, Slovakia, Hungary and SEE at Jones Lang LaSalle said: "Developers are currently facing several challenges. As a result of the COVID-19 pandemic, they are still struggling with high prices of building materials, and construction in general, which may change several times during the construction period of a new hall. In addition, these shortages of material supplies are impacting completion and handover dates to tenants. Moreover, there is a long-standing structural labour shortage in the Czech market, which is consistent across most of Central Europe. This labour issue has been exacerbated by Russia's invasion of Ukraine. And finally, high-interest rates are now complicating project financing. Despite all this, we have unprecedented construction activity and demand in industrial leasing".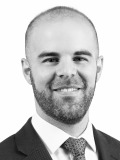 James Fitzgerald
Director, Head of Industrial Agency
JLL
James has over 12 years of experience in impact investment, property development, fund management and major infrastructure design as a civil engineer. During his time in Australia and Asia for almost a decade, he lead the transformation of large brownfield industrial sites into thriving mixed-use precincts. He has a passion for sustainability and responsible investment. He currently is a Director of JLL Czech Republic and Head of the Industrial and Logistics Agency.
More »
The greatest demand is traditionally around large cities, especially Prague, but the small number of projects that have secured the necessary permits to start construction is a barrier to construction there. The Central Bohemian region, which has always been a cheaper alternative to Prague warehousing, does not offer many A-Class opportunities. Increasingly, tenants are reverting to more distant locations in the Central Bohemian region, such as Kladno, Zdice or Ostředek.
The vacancy rate is almost zero in most regions
The vacancy rate of modern industrial properties has fallen below the 1% mark for the first time in recorded history, specifically to 0.99 %. In Prague and its surroundings, the vacancy rate was just 0.6 % at the end of Q3 2022. However, this vacancy rate also includes office components within industrial sites. JLL modelling suggests that the overall industrial vacancy rate would be close to zero if we excluded these office components. In the same period, full occupancy was recorded in the Hradec Králové, Zlín, Liberec, Pardubice, Karlovy Vary, South Bohemia and Vysočina regions. The Central Bohemian region was less than 0.1%, as well as the Ústí nad Labem region, which still had a vacancy rate of over 10 % at the beginning of last year. The third largest market, the South Moravian region, also shows a very low vacancy of 0.4 %. The other regions ranged from approximately two to three per cent.
Robert Sgariboldi, Director in the Industrial Leasing Department at Jones Lang LaSalle: "Such a low vacancy rate across the Czech Republic is not good news for the occupier market. Many tenants are currently dealing with a lack of space for their businesses. The inability to expand within a 6–12-month period is a limiting factor for the growth of their business, even if they are willing to relocate part of their operations to border regions where partial vacancy and the possibility of flexible expansion still existed in the last quarter. Therefore, tenants must consider their expansion plans at least 18-24 months in advance."
Demand was driven most strongly by logistics companies
During the third quarter of 2022, 354,100 sqm of leases were documented. Compared to the previous quarter, this is a decrease of 32% and 18% year-on-year. In absolute terms, this is the lowest volume since Q1 2021, but compared to the average over the last five years, it is still a 75% improvement. Outside of transactions with no disclosed tenant, logistics companies accounted for the largest share of net demand at 42%, followed by manufacturers at 31% and distributors at 23%. Tenants from other business categories accounted for the remaining 4%.
Gross take-up, which includes closed renegotiations compared to net take-up, reached more than 482,000 sqm in Q3. Compared to the previous quarter, this decreased by 27%, while year-on-year it declined by 6%. This volume was also higher than the five-year average by 43%.
Growth in large regions has slowed down, while in small regions, it has accelerated
The limited supply of vacant modern space and strong demand has pushed up rents in recent months. Rents for prime space in Prague and the surrounding area stood at €7.00 to €7.50 per sqm per month in the third quarter. The South Moravia region was similarly stable this time (now €5.50 - 6.75 per sqm/month). All other Czech regions reported quarter-on-quarter rent increases of at least €0.25/sqm/month.
James Fitzgerald, Regional Director Industrial Agency for the Czech Republic, Slovakia, Hungary and SEE at Jones Lang LaSalle: "With vacancy rates at record lows, the market is still struggling with a lack of leasing opportunities. This inevitably translates into the volume of new leases. The second factor is the sharp increase in rental levels over the last two years. Some tenants are therefore waiting to see if there is a cooling off. While the pace of rent growth slowed in the second half of this year, there is no sign that rents are set to fall. In particular, high entry costs on the part of developers and record low vacancy rates suggest that this is unlikely to occur."