Dr. Angelus Bernreuther, Head of Investor Relationship Management at Kaufland talked to Property Forum about the key drivers of retail, the increasingly important role of digitalization and also shared the company's expansion strategy for the CEE region.
What are some of the post-pandemic trends that you are already seeing in the convenience retail sector?
Long-term trends have not disappeared with the pandemic. At best, they have been eclipsed by Corona. Just to mention a few: the demographic change and related new consumer behaviour, the digitalization boost, new trends in urbanity and ESG. They are back. And some with more force than ever. The pandemic reshaped our way of working, living and shopping in many ways. But the good news is, that food retail has proven to be a footfall anchor in difficult times for retail assets and still continues its brick-and-mortar success story being proven online-resilient.
How have shoppers adapted to the high inflation environment and how did you manage the sharp increase in consumer prices?
Inflation was definitely an almost forgotten phenomenon Europe-wide with a direct impact on consumer spending. The key driver in light of the current war in Ukraine certainly is the energy sector. But not to neglect, food faces rising prices too. Kaufland as a large supermarket chain operating in eight European countries offers an average range of 30,000 products per store. A variety from discount to organic items, from private to industry labels is a key proposition for our customers. In those challenging times, we offer our customers the choice they need according to their spending possibilities. In times of inflation too, Kaufland's attitude is more than ever to provide the best prices possible.
How are you using technology to improve the overall shopping experience and what role do digital platforms play in this regard?
As already stated, food is very online-resilient. But still, digitalization has an impact on food retailing beyond the online-sales channel. Communication with customers in the age of digitalization, therefore, is key to customer experience. The pandemic has given digitalization another significant boost, and while online sales have increased, the majority of grocery shopping will continue to take place in-store. Customers, therefore, need 24/7 access to the brand experience across several levels of their journey and Kaufland is continuously expanding this.
Kaufland.de is one of the largest online trading platforms in Germany with a selection of more than 30 million products. This ideally complements the physical store format with great cross-selling potential. Expansion to the Czech Republic and Slovakia is planned from 2023.
In combination with our Kaufland Card, this results in integrated and constant communication with our customers. From information searches to exclusive offers and other services. The Kaufland brand is therefore also anchored in our customers' minds for a much longer time, but above all continuously.
In detail, however, it is also about new communication channels. Kaufland is working intensively with influencers here. From the more youthful target group with 'Herr Anwalt' on TikTok to nutrition and cooking tips with Alexa. Or with Kaufland's entry into the fast-growing e-gaming industry. Since 2021, the Kaufland Hangry Knights have been involved in the League of Legends Prime League.
The examples show that while customer experience takes place on the sales floor, it also increasingly extends to broad and continuous communication with customers. In the future, it will continue to be a matter of generating touchpoints with positive connotations and customer benefits.
What is Kaufland's approach to ESG and how are you setting your investment objectives in this field?
Kaufland operates more than 1,400 hypermarkets in Europe. As both an owner and leasing partner in the real estate industry, ESG plays an important role in further expansion as well as the management of our existing portfolio. At the same time, many things are still not finalized and remain in a state of flux. Beyond the broad framework of the EU's green deal, the real estate industry is increasingly preoccupied with buzzwords such as green leases, green finance, and sustainability certifications. The development is also driven by an increasing social demand for more sustainable action. A sustainable approach to real estate naturally has more mutual tasks and creates new challenges for tenants and owners, as well as for industries both up and downstream such as the finance and construction sectors. We currently see the following points, among the main tasks for the entire industry:
Further development of existing locations through a flexible and sustainable mix of uses.
Energy optimization of existing stock.
Impact of sustainability aspects in lease agreements.
Advancing sustainable building standards.
ESG remains a multi-faceted task. Kaufland is ready to take on its role as a sustainable footfall anchor for the real estate industry.
What are some of the competitive advantages of the CEE retail market?
Many CEE countries economically developed a lot in the last few years and still looking toward more growth in the future. Good conditions for spending power and retail in general in the long run (current risks of inflation etc. not taken into account). Shopping is, compared to many Western European countries, more related to leisure activities and online distribution is not much developed yet. And people love food. That's why we like to keep expanding with our supermarket format in CEE.
Which countries in CEE are driving growth for Kaufland? What is your development strategy in this region?
Kaufland is present in Germany and runs big supermarket formats in all major CEE markets from Poland, Czech Republic, Romania and Slovakia to Croatia, Bulgaria and Moldova. As a footfall anchor for all retail locations, from stand-alone supermarkets, specialist stores and shopping centres to inner-city locations, we always strive to find common solutions for existing or new buildings. Flexibility is the order of the day and has always been a matter of course at Kaufland: whether our stores are at ground level, elevated or with underground parking solutions. And we are certainly open to complementary, mixed-use development. Whether office, hotel or residential. We, therefore, need in general catchment areas with more than 25,000 inhabitants, towns from 10,000 inhabitants and minimum sales areas from 2,000 to 2,500 sqm upwards in rural as well as metropolitan areas.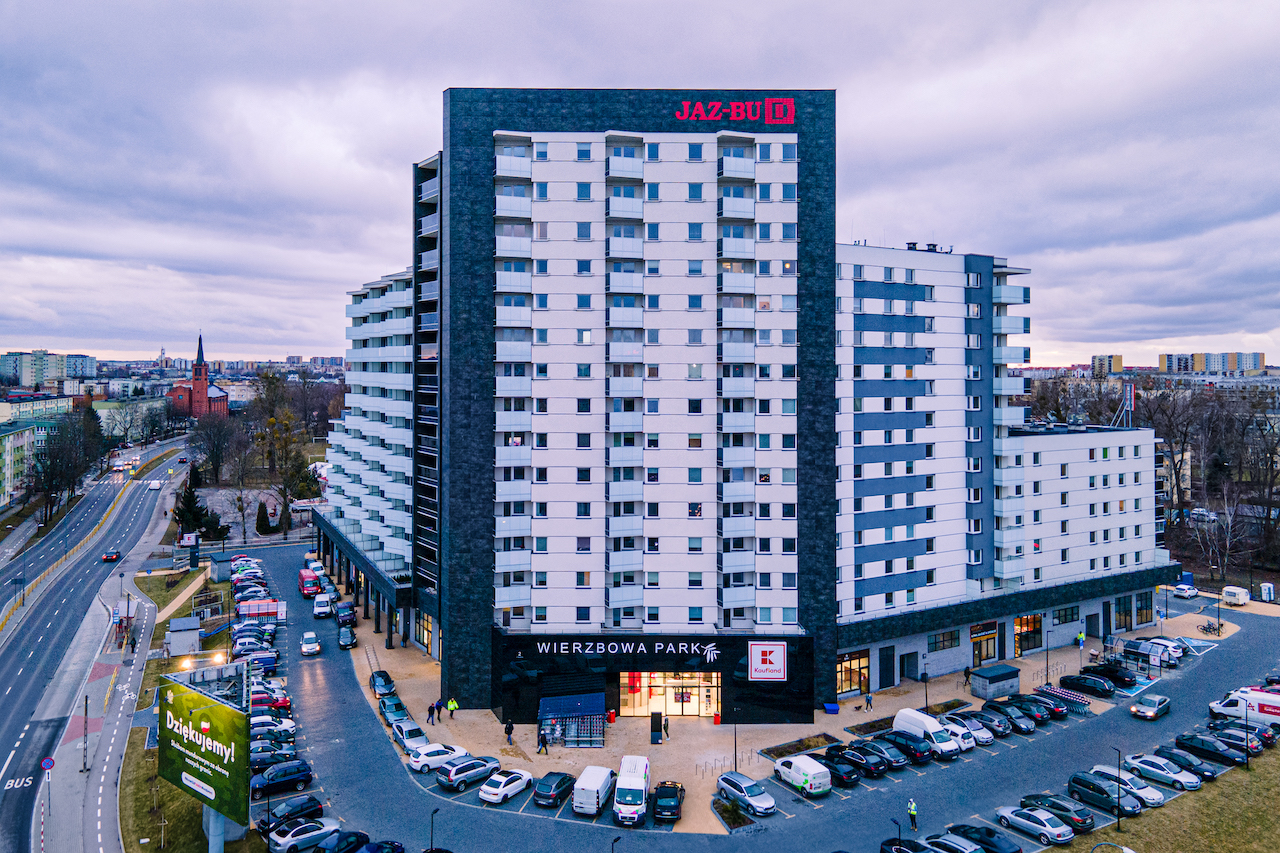 What is your outlook for the retail market in 2023? What will be some of the growth drivers?
Despite all challenges, expansion is on the agenda for all mentioned CEE countries we're currently operating in. There still is space for new locations and developments as well as the need for revitalization of existing assets such as retail parks and shopping centres. Good opportunities together with our partners in the real estate industry. If you're looking for a stable footfall anchor in CEE with a reliable and long-running track record and proven customer centricity, Kaufland is on your side: Strong partners, strong locations.