CTP recently announced Arcadis, ADP and CEVRE as winners of the tender for certifying CTP's entire portfolio of buildings. Winners were chosen based on track record, capability, ESG activity and cost. Key to the winning the tender was sufficient resources available to certify all 293 buildings in six countries within the timeframe. CTP plans to have all 293 buildings certified by the end of June 2020. The certification process will require close cooperation and transparency among the various parties and each party has dedicated teams to complete the task by the agreed deadline. In total, CTP expects to invest up to €1.2 million into the certification process.
"Certifying an entire portfolio of this size in this timeframe is unprecedented," stated Stefan de Goeij, CTP's Head of Property Management Department, "and we are happy to have professional and dedicated professionals on the project both at Assessors and BRE side who have the ability to carry this out."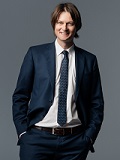 Stefan de Goeij
Head of Property Management
CTP
Stefan joined CTP in August 2010 after earning his degree in Real Estate Management at The Hague University in the Netherlands. Stefan is in charge of all park & property management activities required by the CTP group portfolio of properties covering over 5 million m2. The main focus of Stefan's park & property management team is tenant satisfaction, sustainability and innovation. In parallel, Stefan is in charge of operations in Czech Republic, and serves as key account manager for Deka Immobilien, which acquired ownership at the end of 2018 of 430,000 m2 of CTP's industrial portfolio in the Czech Republic, for which CTP will remain as Property Manager for the ensuing 10 years. Stefan is an active Member of the Board for RICS in the Czech Republic.
More »
"Having a fully-certified portfolio, using the same standard everywhere, provides a solid baseline both for understanding the overall environmental impact of our buildings, but also to the underlying value of our green initiatives. Certifying our entire portfolio of existing buildings according to BREEAM In-Use demonstrates CTP's long-term commitment to both our clients and communities. BREEAM In-Use requires us to recertify a building every three years and as buildings age, we will be required to re-invest to maintain performance standards," stated de Goeij.
"Since we have delivered the first BREEAM Outstanding outside the UK for CTP Spielberk Tower in 2013 this is another amazing challenge from CTP. We are extremely proud we won an international tender of such scope. Having the biggest in-house Green team in Europe, we have the ability to cover the certification of industrial portfolios in Czechia, Hungary and Poland," says Lenka Matějíčková, Head of Sustainability at Arcadis Czech Republic.
"Auditing an entire portfolio of this size and even more, creating a policy to monitor and constantly improving the assets' sustainability features, is certainly the next step in the green building industry! The ADP team is eager to find ways for reducing energy and water consumption and the carbon footprint, improve the thermal comfort for the building users, reduce the produced waste, promote alternative transportation options or increase the site's biodiversity," says Adrian Pop of ADP green building.
Legislative requirements for buildings, and from tenants themselves, are increasing dramatically and BREEAM certification provides the right tool for a comprehensive assessment of not only energy consumption but the overall environmental impact of building construction and operation," says Jiří Cihlář, Managing Director of CEVRE Consultants. "Being part in this project is an honour for us and it is the logical continuation of long-term strategic cooperation with CTP in the field of energy efficiency and building sustainability," adds Cihlář.