Grzegorz Kawecki, Vice-President of the Management Board, Marvipol Development talked to Property Forum about the current slowdown in the Polish residential market, interest of the PRS investment funds and the forecasts for the rental sector.
Congratulations on the sale of the Moko Botanika project to Heimstaden Bostad, one of the largest players in the European institutional residential rental market. Please tell us how you managed to establish a partnership with such a large player.
We took advantage of the first mover effect. We opened up to new sales formulas, which coincided with the time when the biggest market players in the PRS segment, such as Heimstaden Bostad, started to enter our market. Our consultants helped us to make contact. We were recognised as a reliable, trustworthy partner, and as a result, we quickly signed a contract for the sale of three Warsaw developments quite: Moko Botanika in Służewiec, Studio Okęcie in Włochy and building D of the Wolski Unique Tower complex.
What kind of product are funds investing in PRS looking for? What requirements do they place on Polish developers?
Funds investing in PRS are primarily looking for locations in large cities with convenient, developed transport infrastructure. Ideally, there should be numerous bus and tram lines in the vicinity of such an investment, and ideally also a subway station. Motorist amenities such as large car parks are no longer so important - public transport is the priority. The flats should also be smaller, maximum 2-room flats of up to 30 sqm. The funds' clients are mainly singles and young, childless couples, so they do not need multi-generational, multi-room apartments with large floor areas.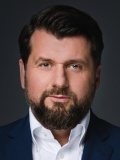 Grzegorz Kawecki
Vice President of the Management Board
Marvipol Development
Graduate of the University of Szczecin, Faculty of Humanities: Political Science and Law. From 1997 to 2006, he developed his career within the nationwide chain of more than 100 Komfort shops as Expansion and Marketing Director, also being responsible for the chain of large-format DYI shops. From 2006 to 2018, he was associated with the developer company SGI Sp. z o.o., as Vice-President and then President of the Management Board, heading the company developing residential, office and retail projects in the markets of six Polish cities. Grzegorz also advised listed property development companies on creating business strategies and optimising investment processes.
More »
However, not everyone has the chance to conclude such a transaction. How should smaller developers deal with the effects of the market downturn? What would you advise them?
The current market is just as difficult for small and large developers alike. We should all keep a close eye on it, be flexible and react quickly to the dynamic changes taking place in it. In recent times, the majority (approximately 60 per cent) of apartments in Poland have been purchased with mortgages, and the credit crunch due to successive increases in interest rates and the revised Recommendation S has reduced demand by almost a leap. There is no single recipe for the optimal attitude in this situation. However, every developer should ask himself, whether - at a given stage of the company and product development - there is a real need to launch new investments. We are dealing with a strange phenomenon. There is still a huge housing deficit in Poland. People need flats and want to buy them - if you look at the Warsaw market, for example, 85 per cent of apartments in various stages of construction already have their owners. Unfortunately, without bank financing, they cannot afford it. Therefore, with lower demand, developers have to reduce supply, which means that prices will not only stay at current levels but may even rise. This is a bizarre situation - there is an unmet need, developers have the capacity, but because of the macroeconomic situation and the state's financial policy - customers are unable to buy.
How do you think the residential rental market in Poland will develop in the coming years? Due to the high prices of flats and the growing attractiveness of alternative investments (treasury bonds, long-term deposits), will individual investors churn out of the market?
I believe that customers who pay for flats with cash do so not for investment purposes, but simply to protect their savings from loss of value. With inflation at almost 17 per cent, we cannot speak of a successful investment when the return on the capital invested in a rental unit is a maximum of 7 per cent. In the current situation, keeping money in the bank is accepting its devaluation. Therefore, they are happy to be invested in apartments, which have a protective function. As I have already mentioned, I do not expect property prices to fall soon, at most they will freeze. Will the rental market continue to grow? It certainly will. Creditworthy people and refugees from Ukraine will also be joined by young people for whom owning a flat is not as important as for their parents, for example. In Sweden, about 70 per cent of housing is on the rental market. I think that we will also move in this direction over time.
Falling consumer demand, rapidly rising prices for building materials, lack of manpower - what is the biggest challenge for property development companies in Poland at the moment?
Lack of customers (smile). The current stagnation in the market is the result of the state's fiscal policy. People want to buy flats, but, deprived of bank credit, they, unfortunately, cannot afford them. Of course, the prices of materials and raw materials also remain high, but the biggest challenge is the stagnation of lending. The Polish state should intervene here, for example by reinstating the relief for buyers for rent.
Marvipol Development is also building luxury flats. How is the demand for this type of real estate shaping up at the moment?
Demand for premium real estate remains stable. The most luxurious properties never wait long for buyers. We can even say that they are a kind of anti-crisis product - we have not noticed any cooling of demand in this segment.
Are you planning any further transactions for PRS investors in the nearest future?
Our focus at the moment is on finalising our deal with Heimstaden Bostad, but we remain open to whatever the market brings. Funds investing in the PRS are a client like any other - if the financial terms presented are attractive, we will be happy to sit down for negotiations.