Colliers International announced that Richard Urvay has been appointed as the new Managing Director for Slovakia. He starts his new position on 1 September with Ermanno Boeris stepping down as current Managing Partner of Colliers Slovakia at the end of September.
Richard joins Colliers from shopping centre investor and manager ECE Projektmanagement Bratislava (ECE), where he managed Bratislava's prime retail scheme. Prior to his time with ECE, he held the position of Centre and Asset Manager for Eurovea shopping centre in Bratislava with a focus on the performance of the multifunctional scheme, including retail, office, hotel and residential. Before that, Richard worked with Colliers between 2012 and 2015, where he established the Slovak Property Management Department. His previous experience also includes international projects, including the development and management of a 40,000 sqm retail space on behalf of an Austrian/Czech joint venture.
"I am very excited to have Richard return to Colliers and take on this role. Attracting an experienced industry expert like Richard is an important milestone in our continuing strategy to recruit the best and brightest in the industry. He has a wealth of experience across retail, property management, development and acquisitions and will help us grow even further in Slovakia," says Luke Dawson, Managing Director & Head of Capital Markets CEE, Colliers International. "At the same time, after a decade of leading the Colliers Slovakian business, I'd like to personally thank Ermanno Boeris for his commitment and passion towards building our business and truly wish him all the best in his next venture."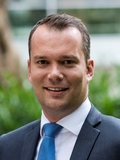 Luke Dawson
Managing Director & Head of Capital Markets CEE
Colliers International
Luke oversees Colliers International's businesses and Capital Markets teams across Central Europe. He has been with Colliers for over 10 years and 15 years in the industry, having worked in North America, Europe and the Middle East. He has extensive expensive in both real estate and corporate acquisitions and dispositions. In addition to his experience within Colliers, Luke has overseen the asset management and acquisitions/dispositions for one the largest private family offices in the Middle East.
More »