Realpad is a European provider of software that helps more than 60 residential developers provide better customer service. Recently, in cooperation with Slovak developer Corwin, Realpad completed a pilot project for the digitisation of the entire apartment handover process. The solution has been quickly adopted by more customers in other European markets.
The development company has been operating on the Slovak market since 2010, and it approached Realpad with a request for assistance in digitising the handover process of apartments to clients. "The main reason why we wanted to take this significant step in the digitisation of the handover process was its time-consuming nature. It required us to print several copies, their subsequent scanning and forwarding between different departments, and errors in rewriting documents. Also, it was not possible to effectively add data to our CRM systems," says Matej Šestina, Head of Innovation at Corwin, noting that the documents were delayed. Besides, other complications arose in resolving defects and unfinished work.
No paper or complications
Handing over housing units is a complicated process most residential developers across the world have to manage. So far, the vast majority of practice in the field is based on the use of paper protocols in several copies. "Despite the claims of many technology companies, we perceive that innovative ideas in the field of residential development don't solely come from Western countries but also from Central and Eastern Europe. When Corwin approached us with a progressive idea to digitise the entire process of handing over residential units, we were more than happy to implement such innovation with them, which confirmed our role as a reliable partner that can deliver such solutions," explains Realpad Technical Director Matej Vitásek.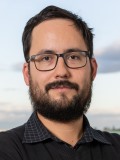 Matej Vitásek
CTO
Realpad
Matej Vitásek co-founded Realpad in 2012. He started as an IT developer but over time, he worked his way up to the chief technical officer, playing a key role in the development of all products, devoting most of his work to the development and management of the Flats CRM product, which is the core of Realpad. Currently, he is primarily involved in product development in other areas, such as rental or leasing. The main ambition is to improve Realpad products so that they are the indisputable go-to choice for every RE developer.
More »
Lower error rate and timesaving
Corwin used the digital unit transfer service in two projects. "We had to hand over these projects at the same time, contrary to expectations. Without digital handover, contract generation, handover protocols, and the complaint module, it would have been difficult to manage. In the past, the time capacity of our employees would simply not be enough without the effective use of digital technologies," says Luisa Maco, who led the project from Corwin." The whole process has been sped up - filling in the protocol is about four times faster due to error minimisation, signing is happening only once. Also, the digital solution contributed to better information not only within the team but also towards third parties, such as banks. It is also essential to connect documents with our client portal, where the buyer has access to everything clearly in one place in a digital format. Last but not least, we've achieved a 100% saving in paper consumption," adds Luisa Maco.
Shortly after the successful completion of the pilot project, Realpad recorded demand from other residential developers. "We are recording considerable interest. A pilot project is currently underway with other progressive players, such as Forty Management and Investments in Romania, Penta Real Estate in Slovakia and Metrostav Development in the Czech Republic," concludes Matej Vitásek, noting that the solution can be adapted to the specific needs of individual developers.
Realpad is a technology partner of European real estate developers, investment groups and real estate portfolio management specialists. Since establishing in 2012, the team behind Realpad has specialised in developing sophisticated and user-friendly digital products, that help clients automate processes, deepen customer relationships and, last but not least, sell and rent real estate smoothly and efficiently. From its Prague headquarters, Realpad has so far found its way to more than 60 clients in 12 European countries. Its founder, Marián Škvarek, runs the company.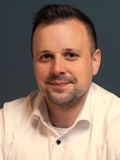 Marian Skvarek
CEO
REALPAD
Marian Skvarek is a PropTech entrepreneur based in Prague, Czechia specializing in sales and financial operations of real estate developers. He's the founder and CEO of Realpad, a software company that helps 60+ real estate developers across Europe organize, automate and digitize their sales to provide better customer service.
More »
CORWIN started as a small company in 2010 and has since grown into a large team of experts in the field, pushing the boundaries of sustainable and responsible development. Apart from their continual effort for positive development in Slovakia, in 2020 they also expanded into the capital of Slovenia, Ljubljana. Corwin's hope for the future is to continue to improve people's lives, create a lasting legacy for future generations, and set new benchmarks of responsible and sustainable urban development.