Market players are highly optimistic about the future of CEE investments, but finding the right quality product can be a tough challenge. Our summary of Bratislava Property Forum 2018, co-organised by Property Forum and RICS.
Urbanisation is a positive thing
In her keynote speech Dr. Louise Brooke-Smith FRICS, Senior Partner and UK Head of Development Strategic Planning at Arcadis, talked about the future of the real estate industry and how the way we live and work is being reinvented. She believes that urbanisation, which is one of the key global trends driving demand for real estate, is not bloom and gloom, but a positive phenomenon that can lead to sustainable growth.
Talking about the importance of data she highlighted that as data creation is expected to skyrocket in coming years the demand for data centres will increase too. Since more capital is chasing real estate than ever before and there is a serious lack of product, data centres are naturally becoming an attractive alternative asset class.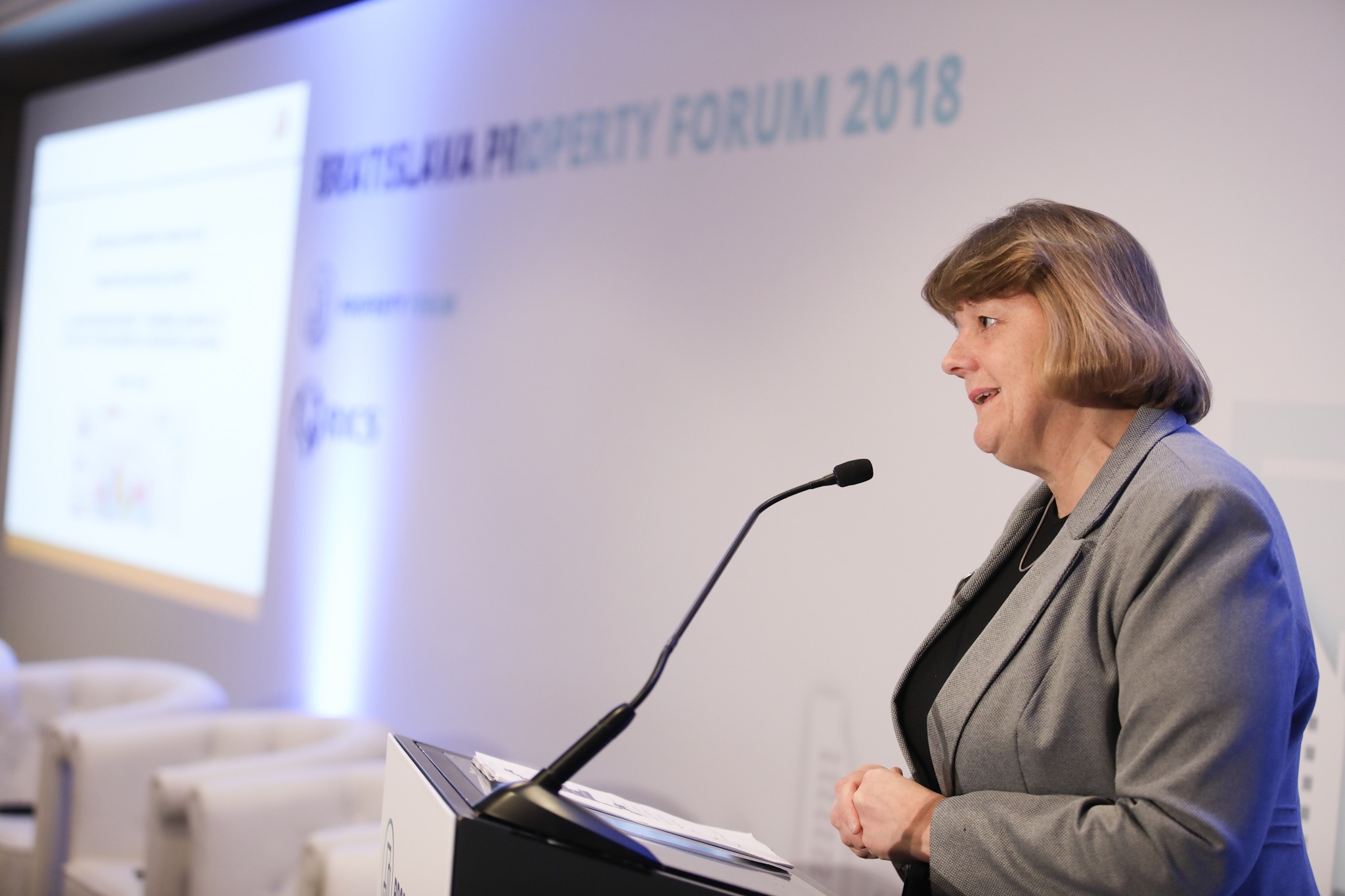 Difficult to find the right product
Members of the senior CEE investor, developer and banker roundtable, which was moderated by
Peter Nitschneider MRICS
, Country Manager and Head of Advisory at JLL Slovakia, were highly optimistic about the future of the CEE investment market and agreed that the biggest challenge these days is finding quality investment product.
Market fundamentals are still very strong and capital waiting to be deployed in Europe and CEE is at an all-time high,
Luke Dawson
, Managing Director and Head of Capital Markets CEE at Colliers International, underlined. He hopes that some large-scale transactions will take place in 2018, which would further increase confidence in the region. Rising hotel investment volumes (which we saw in 2017), however, usually mark the beginning of the peak of the cycle, he concluded.
Marián Fridrich MRICS
, Head of Transactions at IAD Investments believes that since 2018 is the sixth consecutive year of growth on the investment markets it is natural that there is a lack of product. He is optimistic about the future as he finds it evident that we can expect a rapid growth of rents.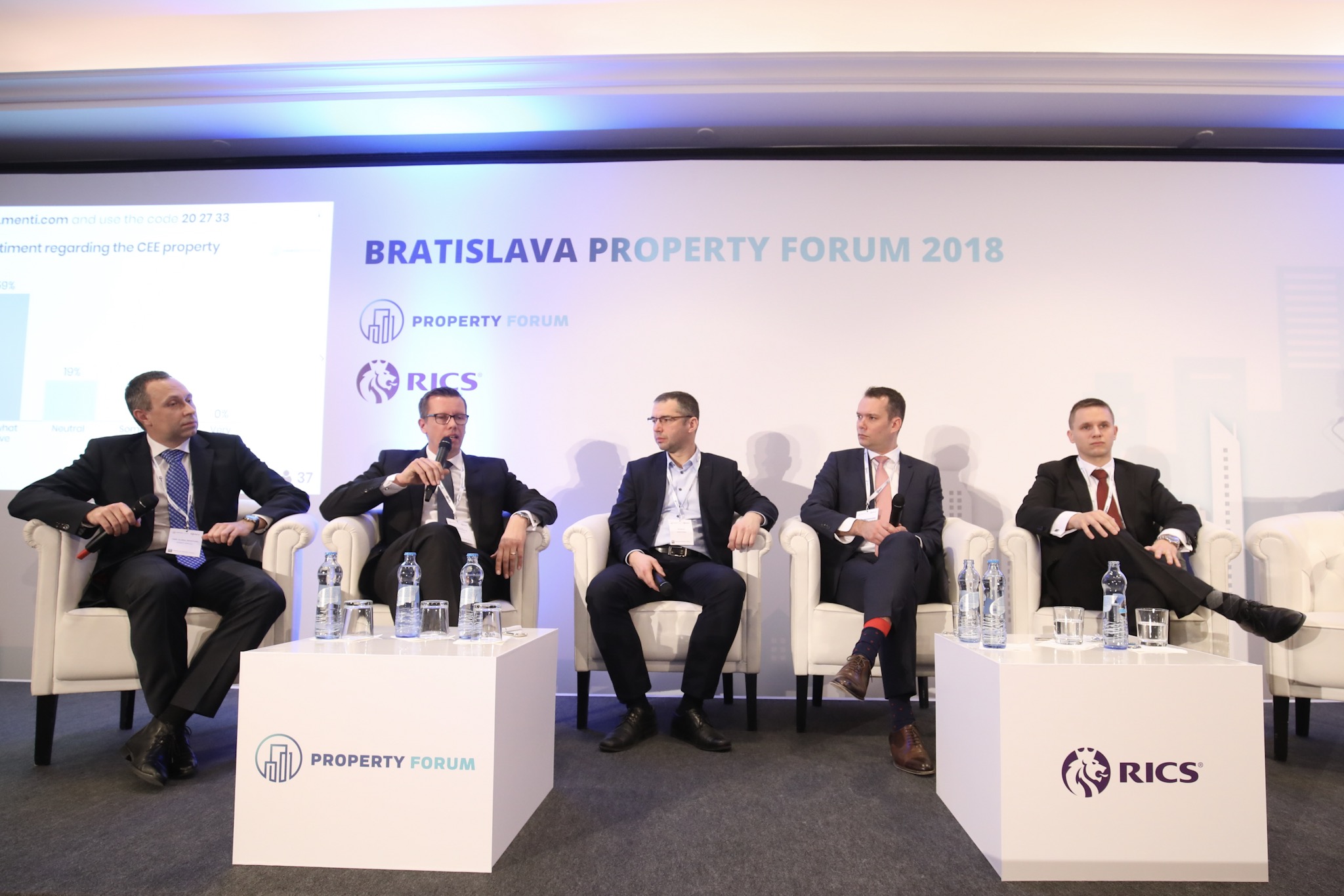 Interest rates are rising
One of the biggest risks to the current market situation is the rise of interest rates which, according to
Dieter Knittel
, Director Europe at Deutsche Pfandbriefbank AG, is already visible. He confirmed that banks are competing to finance real estate investments. His bank, for example, has a €1 billion budget dedicated to CEE. The majority of financing in the region is still coming from Germany, however, German banks are mostly willing to finance prime products, cross-border assets or portfolio deals. If the bank has a local presence it is more open towards smaller transactions, he added.
Peter Pecnik
, Head of Corporate Financing at HB Reavis reaffirmed that financing is there and banks have liquidity. Speculative financing, however, is not widely available.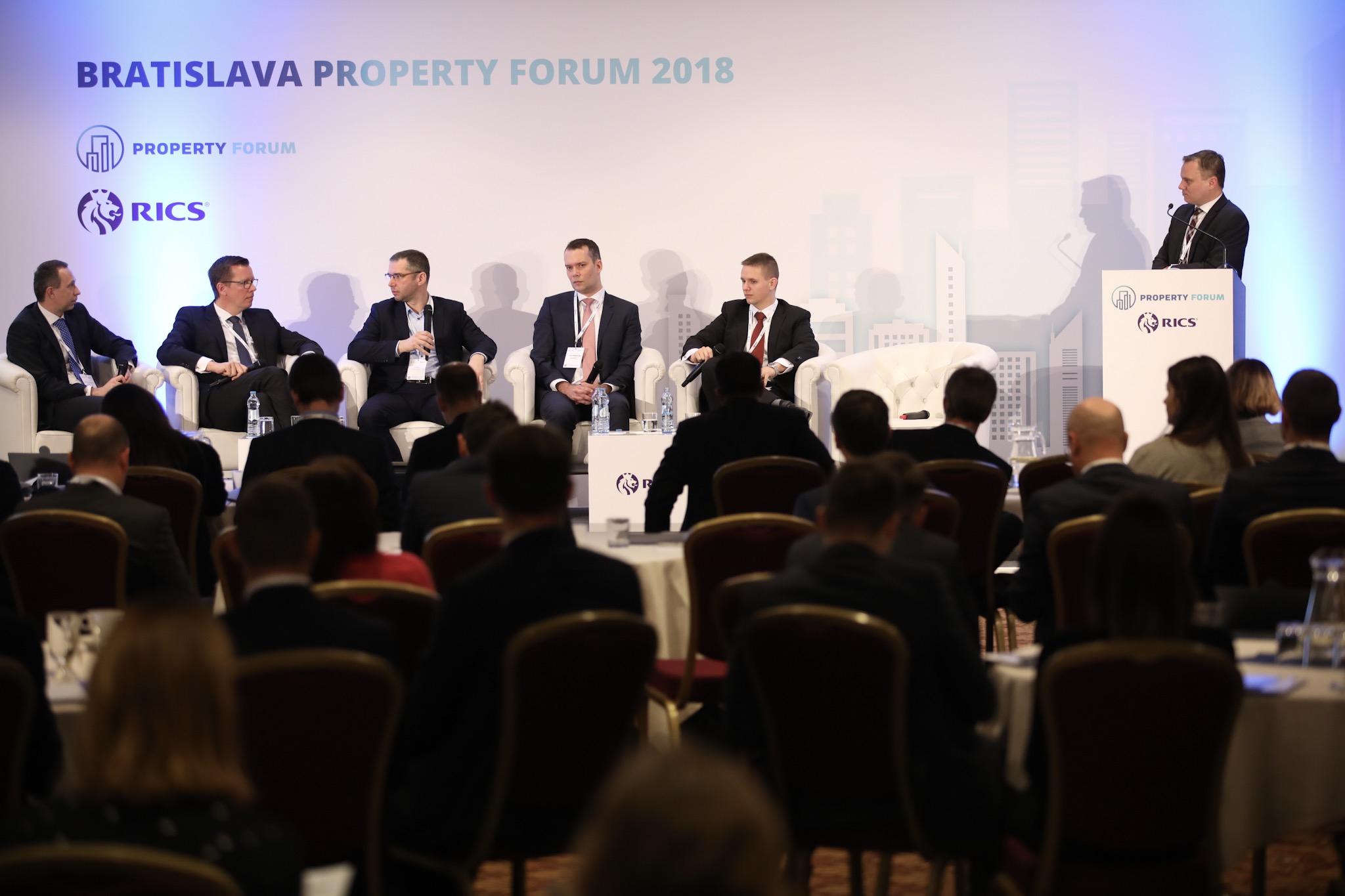 There are more opportunities in the region
Robert Snincak
, Head of Investment Operations CEE at CBRE Global Investors finds that investors choose based on the quality of the assets and are not ready to play a premium on non-quality product. He believes, however, that regional markets, especially Slovakia where there is a natural space for the country to be more attractive for investors looking at CEE, need some marketing and investors need to see that there is an opportunity for exit. Emerging local players are increasing liquidity and stability, Peter Pecnik added.
Panel members agreed that logistics is becoming more attractive in the region as it has a relatively safe and sustainable future. Investors would like to see more high-quality logistics assets.