Arkadiusz Rudzki, Executive Vice President, Leasing & Sales for Skanska's commercial development business unit in CEE, talked to Property Forum about the duration of the supply gap in the Warsaw office market, the current interests of investment funds and Skanska's Scandinavian approach to implementing the ESG principles.
Developers are not eager to start new office investments. The facilities under construction in the Warsaw CBD can be counted almost on the fingers of one hand, and it is not heard of the Warsaw City Hall issuing new building permits for such buildings. How long do you think the supply gap in the capital's market can realistically last?
Indeed, apart from the largest developers - including our company - almost no one is currently developing new office projects in Warsaw, and many of the buildings that are under construction were planned and prepared even before the pandemic. I think that this state of affairs will unfortunately persist for a long time to come. A number of factors speak in favour of this. First and foremost, the market is struggling with limited access to finance. Due to high interest rates in both Poland and the eurozone, the cost of credit remains very high. At Skanska, we finance new office projects with our own equity. Companies that rely on external funding have to shelve their plans. Secondly, the banks themselves are not too keen on financing new development projects either - to get a loan, you need to boast a large number of signed pre-leases. Thirdly - in city centres such as Warsaw, the availability of land for new office investments is very limited. In principle, this enforces the construction of high-rise projects, the scale of which is significantly more labour - and capital-intensive. For technical reasons, the entire process of building a large office tower (deeper foundations, more parking levels, etc.) can take up to four years, twice as long as smaller volume projects. Therefore, I believe that the supply gap in the capital city's office market may last until 2027.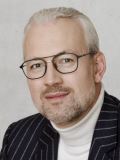 Arkadiusz Rudzki
Executive Vice President of Leasing & Sales
Skanska office development in CEE
Arkadiusz Rudzki was appointed Executive Vice President of Leasing & Sales at Skanska's commercial development unit for Central and Eastern Europe in February 2020. The company develops office projects within the CEE region on 10 key markets in Poland, the Czech Republic, Romania and Hungary. Arkadiusz is responsible for the leasing and sales of investment products, as well as real estate portfolio management and cooperation with key corporate clients across the region. Arkadiusz joined the company in 2012 as Head of Leasing and Property Value Management for Poland, while also acting as the Key Client Director for CEE on the company's Management Board. In January 2016, he was appointed the Managing Director of Skanska`s development business in Poland, while remaining on the board of the CEE region. Arkadiusz Rudzki has 20 years of experience in the real estate market, which he gained while working for leading financial institutions, consulting companies and private equity funds operating in this sector.
And could developers' decisions on new projects be influenced by the reduction in demand caused by the spread of hybrid working? What does the standard office working model look like in Anno Domini 2024?
Indeed, the large-scale introduction of the remote working model might have reduced office demand. Our observations show that tenants have reduced their occupied space by an average of 15-25 per cent, but this problem is worth taking a deep dive into. First of all, companies' needs are very different. Before the pandemic, the model in which 70 per cent of the space delivered to the tenant was open space and the remaining 30 per cent was enclosed space was quite common. Today, the needs of clients require a much deeper understanding and each client should be treated individually. In the IT sector, which has always taken a very liberal approach to remote working, companies are actually reducing their offices, even by 50 per cent. In contrast, banks and the financial services industry are not only not reducing space, but are even increasing it. Recently, many large international financial institutions have decided to move some of their activities to Poland, and I am not just talking about the simplest processes.
It is also worth remembering that despite a slight economic slowdown, unemployment in Poland remains at low levels. In cities such as Warsaw, companies have to compete for the best employees. A modern, attractive office in a well-connected location is a strong argument in this rivalry. People find it easier to return to an office building which is not only a place to work from 9 am to 5 pm, but which also allows them to satisfy some of their daily needs or where they simply enjoy spending time. Developers in Poland offer really high-quality products. We have a slightly different situation than in the United States, where attracting employees back to the office is actually a big challenge. There, the classic office building is just a box with desks, a canteen for employees and a big car park all around, because everyone commutes by car, and often from far away. In Europe, a modern office building has to have good access to public transport, and employees live relatively close by because they simply don't want to commute long distances.
And what is the situation in the regions? Can smaller agglomerations still count on a rapid stream of BPO/SSC tenants?
Yes, despite the general economic turmoil in the West, the prospects for the business services industry in Poland are good. This is partly related to what I have already mentioned - some American companies, which cannot attract employees back to their offices, decide to outsource part of their activities to countries such as Poland. However, they stipulate in many cases that the work of their Poland-based teams cannot be done remotely. This is not only a matter of efficiency, but also of the security of sensitive data and the overall quality of the services provided.
Of course, looking at the office map of Poland, we will find cities with high vacancy rates. However, it is worth looking at the supply structure of these spaces. If we do this, we will find out that projects in attractive locations, well-connected, to which people are willing to return from remote work, do not have the problem of unrented space. On the other hand, in the case of older projects - or even those that are newer, but located in peripheral districts with difficult access - it can actually be a major challenge to attract new tenants today.
And what is the situation in other markets in the CEE region where you are active? Have post-pandemic changes in working patterns had an impact on lower demand for office space in these markets?
As Skanska, we have not felt a decline in tenant interest in our space, especially this year. Our projects in most locations are leasing well - in Prague, there is the lowest vacancy rate in the whole of Central and Eastern Europe, and slightly higher levels are recorded in the CBD in Warsaw. In Budapest, we have just sold the first phase of the H2Offices complex to the ERSTE fund, which is virtually fully leased. In Romania, on the other hand, one of our sites is also 100% leased and the commercialisation of the second one is underway. In terms of tenant interest, the first half of 2023 was one of the best periods in our company's history. It also proves that the best projects, which meet ESG criteria, are of high quality and respond to the needs of users, will always find tenants, regardless of the economic conditions.
What is stopping Western investment funds from buying offices in our country? Is it just the high cost of financing from the Eurozone?
With the low cost of money that we saw before the pandemic, real estate is the main asset class that gives reasonable returns. However, this works both ways - as interest rates rise, the attractiveness of other investment options increases. This is exactly the situation we are facing today - with the high cost of money, investors are choosing other assets, such as government bonds. German funds, which accounted for 80 per cent of the capital invested in Polish real estate in recent years, have gone in this direction and are investing at home. Such a situation is usually an opportunity for local capital, but the problem is that such capital has not yet been built up in Poland. We have, in a way, fallen victim to our own success. For years, the attractiveness of our commercial real estate was so high that we had no problems attracting foreign buyers - capital from Germany, the United States, France, etc. flowed to us in a broad stream. So there was a lack of motivation to create domestic stock. Moreover, Poland still lacks a legal framework for REIT-type structures, enabling small investors to allocate money to real estate assets. This benefits entities from other destinations, mainly Scandinavia, but also the Czech Republic, Hungary or Romania, where such solutions successfully operate. Real estate markets there are relatively small, but there is no shortage of capital, so investors are looking for opportunities in Poland, among others, and finding them.
ESG is an acronym that has been used in industry discourses for some time now. In the warehouse sector, the emphasis on the letter 'E' is evident - energy efficiency is something that virtually every tenant cares about. Is it the same in the office property segment? Because looking at how office buildings are being built all the time - giant 'greenhouses' of concrete, steel and glass, with massive air-conditioning systems on the top floors, so far it doesn't look like office developers are concerned about energy efficiency and environmental performance of their projects...
You're right - lowering the carbon footprint of office buildings, both at the construction and delivery stages, remains a huge challenge for the industry. It's a bit easier for us at Skanska because we are a Nordic company and ESG is simply embedded in the DNA of our organisation. For 20 years, these topics have been an elementary part of our business strategy. By the way, in the Scandinavian countries, you don't use the ESG acronym - it is simply called sustainability. We were pioneers when it came to the environmental impact of our projects, and today we are leaders in implementing new technologies in construction that reduce the environmental impact of our investments. Examples? During the construction of the Generation Park complex in Warsaw in 2018, we used for the first time a special concrete mix to create pavements that reduce the concentration of harmful nitrogen oxides in the air (NOx). The success of this project has made this technology standard in all of our projects and, in addition, many local authorities have picked up on the theme and started to require the use of this technology in their tenders. The second example is concrete with a reduced carbon footprint, which we used, for example, in the construction of the P180 and Studio office buildings in Warsaw. The third example is the use of materials from the demolition of old buildings for reuse. Demolition of the former Ilmet at the UN Roundabout in Warsaw is about to start - much of the retrieved material will be used in a new building in this location. What's more, we are working with Saule Technologies to improve the technology of perovskites, special films that generate energy from light, which can be used on the façade of office buildings. The pain point of this technology until recently was the small print size of the perovskites on the film, which could be produced according to the current technological advancement level. Larger module sizes are currently being developed and we will soon start testing. Our building systems reduce energy consumption in parts of the building that are not occupied.
As far as the letter S from ESG is concerned, we also have a lot to boast about: we have significant experience in holding public consultations in preparation for our project starts. By doing so, we establish a dialogue with the local community, learn about their needs and incorporate them into the design. As a result, the construction of an office building in their neighbourhood also benefits them, for example in the form of desirable shops or service outlets on the ground floor, sports facilities children's playgrounds, parks or recreational areas. This social component costs money, of course. However, it is worth remembering that it is not only important for the local community but also for the employees of our company, who simply identify themselves with it and know that what we are doing is good and right. "S" is also about investing in the user-friendliness of our buildings - i.e. shaping the space inside the building in such a way that it supports health and well-being, and therefore efficient working. By this I mean parameters such as appropriate temperature, clean air, access to daylight, good acoustics and greenery, but also the absence of architectural barriers or a variety of working spaces that support the needs of neurodiverse teams.
We also strive not to neglect the "G", or governance. For years, the Skanska Group has had a special code governing cooperation with our subcontractors and business partners, which we strictly adhere to. It prescribes absolute transparency, timely payment of dues to our subcontractors and strict adherence to safety principles. This makes us a trustworthy and therefore more frequently chosen business partner and we expect the same from our suppliers. We have developed a reputation that is associated with high work ethics, transparency, openness and mutual respect. We are perceived in this way not only by subcontractors but also by tenants or investors.
To sum up - for us, ESG is not a slogan or a marketing packaging. We are reducing our environmental impact, improving the neighbourhoods in which our office buildings are built, and taking care of the people who work and live in the area. We are trying to raise the bar higher and higher and thereby encourage other companies to also pay more attention to these aspects.