CA Immo has successfully closed the sale of the Bratislava Business Center 1 and 1 Plus office buildings in Bratislava to Wood & Company, a leading investment bank in Central and Eastern Europe. The office complex covers rentable area of around 25,500 sqm.
The sale of BBC 1 marks the company´s exit from the non-core market Slovakia. The transaction is in line with CA Immo's strategic capital rotation programme, seeking to divest specific assets outside key investment markets. The proceeds of the sale will then be reinvested into value-accretive investments, including the continued build-out of the prime development pipeline, as well as external acquisitions. Over the past three years, CA Immo has completed its exit from Slovenia, Bulgaria, Russia, Ukraine and Croatia, as well as the exit from all the secondary cities in Hungary, Romania and Poland.
The Bratislava Business Center 1 and 1 Plus office complex (BBC 1) are located centrally, in the Bratislava Business District, comprising a rentable area of around 25,500 sqm. BBC 1 Plus was constructed as an extension with a seamless connection to the existing Bratislava Business Center 1 in 2012, offering a rentable area of some 15,900 sqm on 13 upper floors and one underground parking floor. The building has received a LEED Gold sustainability certification. Located directly on the main traffic artery of Prievozská Street, BBC 1 is excellently connected to the historic city centre, as well as the Bratislava Airport.
With this acquisition, WOOD & Company continues to expand its real estate portfolio in Slovakia and the Czech Republic. The group manages its real estate assets through two real estate sub-funds (the Office sub-fund and the Retail sub-fund), which are open to qualified investors. The BBC 1 and BBC 1 Plus buildings are becoming part of the Office sub-fund.
"This acquisition strengthens our position in the office property market and our presence in the Bratislava central business district where we also own the BBC 5 office complex. The BBC 1 and BBC 1 Plus are LEED Gold certified buildings and offer fully flexible office space suitable for tenants of all sizes. In addition, the buildings have development potential that will add to their attractiveness in the future," commented Martin Šmigura, WOOD & Company Investment Director.
Broker Jones Lang LaSalle and law firm CERHA HEMPEL Rechtsanwälte GmbH advised CA Immo on the disposal.
"Since March 2020, investment activity has been defined by uncertainty, a wait-and-see approach and, oftentimes, the postponement of transactions. This has resulted in a year-on-year volume decline of 20-30% across the whole of Europe, including Slovakia. The sale of the BBC 1 and BBC 1 Plus buildings is the first major transaction in the office sector in Bratislava since the outbreak of the pandemic. As such, it represents a milestone in investment activity and in office market transactions expected in Slovakia in 2021," added Rudolf Nemec, Head of Investment Consulting Team at JLL Slovakia. Law firm Bartošík Šváby s.r.o. acted as a legal advisor to WOOD & Company in connection with the transaction.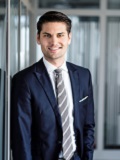 Rudolf Nemec
Head of Capital Markets Slovakia
JLL
Rudolf joined JLL in 2013. He has been providing a full range of buy-side and sell-side services, covering offices, retail, industrial and hotel sectors. Rudolf has had very intensive 6 years of professional experience and prior real estate educational background. During his time at JLL, he has worked on all major post-crisis real estate transactions in Slovakia. Rudolf graduated with MSc in Real Estate from Cass Business School, London, UK. He is a member of the Royal Institution of Chartered Surveyors & recipient of RICS' Chris H. Bennett Memorial Award.
More »