Marcin Malka, President of the Management Board of Real Management talked to Property Forum about competing with bigger players, the situation on the investment market in Poland and the lack of plots for new projects.
Real Management avoids strict specialization. You have both commercial investments – warehouses, offices, retail – and residential in your portfolio. It's a versatility that's rare these days...
Real Management was set up more than 20 years ago to deliver tailor-made solutions on the Polish real estate market in various segments as a developer and investor. This approach proved successful for many years, but due to further market specialization and maturity, the shareholders decided in 2019 to focus more on two segments: industrial and residential. Additionally, in 2021 we decided to shift our operations purely to development and exit from the existing portfolio of yielding assets.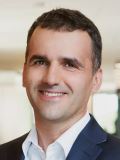 Marcin Malka
President of the Management Board
Real Management
Marcin Malka has been in charge of implementing the investment strategy of Real Management S.A. and its operational management since 2018. He has 20 years of experience in the real estate market, gained in international real estate development and asset management companies. During his career, he has completed commercial and residential projects with a total area of more than 500,000 sqm. and a total value of €850 million. Prior to joining Real Management S.A., he held various positions in real estate companies, including Immobel Poland, Europolis Real Estate Asset Management Sp. z o.o., and consulting companies such as Accenture and Arthur Andersen. Marcin Malka is a graduate of SGH Warsaw School of Economics and a member of the Association of Chartered Certified Accountants (ACCA) and the Urban Land Institute (ULI).
More »
How do you manage to compete with the bigger players? What are your advantages?
In our operations, we look for some niches that are very attractive but because of their size or customized approach are overlooked by bigger players. A good example of this is the delivery of the Bolero 2 building in Warsaw as "life & science" (a mix of office and laboratory), Point 44 in Piaseczno as a retail building with Poland's largest mixed-brand motorcycle showroom as the anchor tenant, or Neo Natolin, a luxury house estate in the Wilanów district of Warsaw.
To which tenant groups do you dedicate your Good Point warehouse format?
Good Point is designed for tenants with personalized needs, especially in a (sub)urban location. Currently, tenants from the manufacturing sector are most interested in Good Point as a complement to their supply chain or e-commerce companies.
Is it easy to "exit" an investment today? Due to the high interest rates in the Eurozone, many Western investors have frozen their activity in our region….
Due to the gap between the expectations of investors and developers regarding the exit yield, there were few transactions in the market. Higher interest rates usually make other types of investment like bonds more attractive and increase the cost of financing, but mid-term it leads to normalization of the market and its recovery within one to two years.
In Warsaw, you are building the Neo Natolin estate of luxury homes. Why houses and not "classic" flats?
First of all, from the beginning, the delivery of unique space for living or business has been in our DNA. Another thing is that we specialize in housing estates, delivering Rezydencje Chojnów and Rezydencje Pałacowa. However, the main reason we are doing Neo Natolin is a unique 36.5-hectare site in Warsaw's Wilanów, where we developed an excellent estate plan, impressive architecture and amazing spacious interiors.
How do you assess the current availability of plots of land for new investments?
Despite market volatility, it is difficult to buy a plot in a good location, especially in the residential segment. In the logistics segment, the "fever" has broken, but there's still a shortage of some locations close to a large metropolis, with good access to road networks, zoning and access to utilities.
Especially in the residential market, brownfield redevelopment and revitalization schemes will become more common.
And what about the financing of new projects? Which investments are banks currently most willing to lend for?
It is no secret that banks are cautious when financing new projects, and costs, due to interest rates, have a greater impact on investment returns. On the other hand, we see that banks still want to provide financing to reputable companies with a good track record and well-prepared projects. Thus, we obtained PLN 125 million in construction financing for Neo Natolin, and refinanced one of our warehouse projects, with a plan to obtain financing for Good Point Łubna in Q4 2023.