Growing e-commerce facilitates increased investment in fulfilment services and generates more specialized logistics centres to build. Hungarian company Boxy Zrt. takes advantage of this, and now Property Forum asked András Táncsics, CEO of the company to elaborate on the plans for expansion in Hungary.
What was the main reason to build a huge logistics facility near Budapest which started full-speed operation last November?
The Hungarian e-commerce market has huge growth potential according to its continuous development with more than 40% growth in 2019 and more than 30% in 2020. The use of e-commerce fulfilment services is growing in Western Europe and the US markets as well. In general, the CEE region is following these trends with a delay of a few years. This is the basis for our concept.
On the other hand, the exact site in Üllő near the capital provides several benefits for us as an e-commerce fulfilment provider: the location is ideal because of the two main motorways, MO Ring road and M4 with railway connection within reach. Moreover, Liszt Ferenc International Airport is also very close to our centre. Due to the location, we can provide a significant discount on the delivery fees of the largest courier service providers.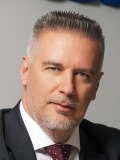 András Táncsics
CEO
Boxy Zrt.
András Táncsics started his career at the Hungarian Post as a director of product management and later became responsible for business development and strategy as director of both units. Then, after a year at the European Chinese Supply Chain Ltd., he joined the biggest Hungarian company MOL Group as head of Parcel Delivery services in 2018. He has been working for Boxy Zrt. since 2021, as CEO of the company.
More »
E-commerce has been on the rise but we witnessed a decrease since households began to focus on their energy and grocery bills. How will it affect the demand from the companies you serve?
The global energy crisis has hit everything comprehensively, therefore we are not surprised by these processes and trends. Primarily, the increase in warehouse heating and electricity bills, as well as fuel prices, has increased interest in outsourced logistics services. They are also more open to rationalising operating costs at the moment due to stagnating transaction numbers. Besides this, we are planning on the long term, therefore we envision that e-commerce will play a significant role in the future in modern economies, what's more, this could be one of the engines of the future growth of the economy in Hungary.
Your partners are mainly small and medium-sized webshops. Do you provide services for large multinationals as well?
Of course, we are constantly opening up to the top e-tailers, some of our latest clients such as "pelenka" and "AQUA", are on well-known big brands of Hungarian e-commerce top charts. Besides that, our warehouse processes and IT systems allow us to serve even the largest companies efficiently as well.
The key element of our concept is the ability to scale our services to customer needs, which allows us to provide high-quality services regardless of company size. We can build a new warehouse for our client if there is customer demand. Typically, this can arise in case of the large companies. No one can do this in the market at the moment.
We believe in our work and in our vision to reform the Hungarian e-commerce market. With our fulfilment services, we create a new market in Hungary, but we are at the early stage of the evolution of the e-commerce business. Now, one of our most important jobs is to educate the market and marketers.
How would you describe the fulfilment market in CEE and in particular in Hungary?
The fulfilment market in Central and Eastern Europe (CEE), and in particular in Hungary, is a fast-developing and growing area. In the Hungarian market, some service providers offer a wide range of services, from warehousing and storage to order processing, stock management and delivery. Many companies in Hungary are taking advantage of the booming logistics sector and offer fulfilment services tailored to customer needs, with significant price competition, that benefits e-commerce entrepreneurs. The top international fulfilment companies (e.g. Amazon) have not yet entered the Hungarian market. I can declare that Boxy is the one and first market player in Hungary with the highest level of technology and service quality.
We have researched the Hungarian webshops recently. We learnt that only 5% (!) of the surveyed webshops outsource their warehouse logistics processes. This means that 90% of webshops do everything manually, even though the peak period is difficult for 30% of those interviewed.
Using prop-tech and robots are essential in today's management of industrial properties like they are in the office and retail sector. Tell us some examples in your new centre, please.
Boxy differs from its competitors - who mostly operate manually or with low robotization - in the level of IT technology: we have perfected the automation and robotization in our new warehouse thus reaching a high level of organization of warehouse processes. All of these provide customers with a level of efficiency and speed that, on the one hand, reduces business risks (accuracy, i.e. what is ordered in the packages, and real-time stock information), and on the other hand means added value (up to 30-50% cost savings). We provide technology that was only available to the world's largest e-commerce companies: automated goods-to-person system, robotic sorting solutions and integrated software management platform.
In our picking processes, we use the most advanced Geek+ robotics available (more than 30 pieces) while for sorting the finished packages we are among the first in Europe to use Libiao robots. It means that we can handle up to 20,000 packages per day at the order level. Nowadays we are testing self-driving forklifts, and in the future, we will examine the possibility of using a packaging machine.