Bogdan Doicescu, Director Of Development at Bog'Art spoke with Property Forum about the current state of the construction market and shared the company's plans for the upcoming years. Consistent with the company's strategy to diversify its portfolio, Bog'Art has recently targeted public works with greater interest, both civil works as well as infrastructure.
This interview was first published in Property Forum's first annual "The 50 most influential people on Romania's real estate market" publication.
How has COVID-19 impacted the construction sector in Romania? How has it affected Bog'Art's operations?
For Bog'Art, 2020 was a very productive year despite the pandemic. Although many industries were severely affected and the general context was one of uncertainty and risk mitigation, Bog'Art benefitted from a strong and well-diversified portfolio of projects that carried on. In spite of general hygiene restrictions, construction sites progressed and even benefitted from accelerated schedules given the more readily available manpower, which in the previous year was a constraint for productivity. Despite the fact that the construction sector is by and large a hands-on business, we successfully implemented remote-work programs that functioned with optimal parameters to ensure teams collaborated in real-time and ensured contingency and worst-case scenarios that were ready to be activated if need be. In short, we were prepared and had a steady pipeline that actually allowed us to thrive in uncertain times.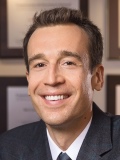 Bogdan Doicescu
Director Of Development
Bog'Art
Bogdan Doicescu is responsible for integrating the full spectrum Bog'Art building services in business lines such as architectural design, reinforced steel production, general contracting, turnkey facade systems, building management, project management and real estate development. Bogdan holds a Bachelor's degree from Columbia University, a Masters degree in Real Estate Development from New York University and holds RICS certification. Along with international perspective and accreditation, direct involvement in the family business has given Bogdan lifelong exposure to the construction and real estate sector in Romania, where his mission is to provide next-generation leadership of Bog'Art.
More »
When do you expect to see construction activity reach pre-pandemic levels?
The momentum of our strong backlog carried us well into mid-2021, however, we are currently seeing a lagging effect caused by investment decisions put on hold at the onset of the pandemic. The private sector and particularly asset classes that were most affected such as office, retail and hospitality naturally went into conservation or 'wait-and-see' approach, postponing investment decisions, which may create a potential void in new projects beginning in the second half of 2021. This is partly counterbalanced by public sector stimulus packages and the announcement of new works, which shine a more positive light based on a forecasted economic rebound. However, it is difficult to say if this will take us back to pre-pandemic levels quickly within the next year, or whether a timid restart of new investments will leave a nagging void that will slowly be built back up with a protracted recovery. This is largely based on how soon new projects and public works are tendered and contracted in mid-2021.
Have you seen developers alter their plans due to the pandemic? Have you observed any changes in the popularity of different asset classes?
Investment strategies and asset classes had diverging approaches: some investors went ahead with strong pre-leases or built-to-suit projects and did not change their strategies; others in different stages of acquisitions or incipient project phases may have reconsidered or redone their business plans given changing parameters. While uncertainty was and remains prevalent, certain asset classes such as industrial, residential and public infrastructure work faired well and will continue to do so in the following period.
Bog'Art remains committed to a diversified and highly adaptable building strategy for any asset class. Given rising commodity prices and changing market constraints, we aim to ensure well-calibrated developments are put to market by offering the proper risk mitigation strategy and surety of delivery.
Bog'Art Residential has a number of projects in the pipeline. How are these progressing?
Bog'Art Residential is the real estate investment arm of the Bog'Art group of companies, responsible for ensuring our pipeline is steadily filled with our in-house developments, predominantly residential projects and selectively mixed-use or boutique offices. We develop these projects with our in-house teams as well as partners and have amassed a considerable land-bank of approximately 57,000 sqm that allows us to put over 1,600 units and 20,000 sqm of retail and office space on the market in the coming 5 years. Specifically, we are managing 7 projects in two different segments: larger projects of more than 100 units in up-and-coming areas targeting the mid-premium market and high-end projects up to 10,000 sqm GBA in ultra-central locations. From this pipeline, we are in construction with a residential project of 140 premium units in the Petrom City area to be completed by March 2022 and also have a mixed-use project of over 51,000 sqm in the Vitan area due to start in mid-2022, currently in the permitting process. We are putting a lot of effort and considerable investment in Bog'Art Residential to diversify our portfolio and counter-balance at a well-calibrated price point, emphasizing value-engineered design and attention to detail that we can transfer directly to end-users based on Bog'Art know-how and our 30-year building experience in the Romanian real estate market.
You're also working on the construction of Brașov's new international airport which is the first airport to be developed in Romania since the fall of communism. How has it been working on this unique project?
Institutional projects, especially those of maximum interest for major community groups are challenging because of the greater exposure to major stakeholders. Bog'Art approaches every project with equal importance, particularly those that involve consortiums alongside specialized partners that can tackle challenging technical and reputational complexities in projects such as Brasov International Airport.
Public authorities in general have a more detached but equally scrutinizing and bureaucratic approach that can prove more difficult for business-as-usual given Bog'Art's highly responsive and client-oriented approach. On the other hand, our streamlined working methods and seamless procedural elements achieve the transparency and predictability required for public works, allowing us to stay on track to deliver a project of major national importance. Bog'Art is proud to contribute to enhancing Romania's infrastructure, one project at a time.
Are you looking to enhance your presence in the public infrastructure field?
Consistent with our strategy to diversify our portfolio, Bog'Art has recently targeted public works with greater interest, both civil works as well as infrastructure. While Bog'Art continues to work on landmark office, residential and hotel buildings for longstanding private developers in the Romanian market, we have added public works involving 2 airports, 1 hospital and 1 major roadway to our portfolio. To secure new works in public infrastructure, we have added teams of contracting specialists and are approaching this segment tactfully either through direct attribution, partnerships and associations or acquisitions, without taking any major leaps at the moment. Given the announcement of more investments due to start in this sector, Bog'Art is also prepared to take on public infrastructure works.
Which property segments do you expect will generate demand for construction services in the next 3-5 years?
Romania is due to invest more in public works and renewed investment interest in a stable and attractive economy should build up demand for construction services on both the large and small segments. Public rehabilitation works and contracts from local municipalities as well as private investors with excess cash to invest mainly in residential developments will push up demand for smaller construction companies, whereas major public investments in infrastructure, hospitals, recreational and cultural venues, military and educational facilities will push demand for large builders and multinational consortiums. Bog'Art has the scale of a multinational player but has retained the flexibility of a local company - depending on the investments benefitting most from the strong economic recovery in the near future, we remain optimistic that Romania's real estate market will mature in the context of a post-pandemic recovery and will rely on construction services that can ensure delivery within predictable schedules and budgets, with the 'lowest-cost and let's hope for the best' approach slowly but surely becoming obsolete. Bog'Art is prepared to serve the demand for construction services across all asset classes with our group of companies providing an integrated building approach, and expect high demand both from both private clients and public authorities in the coming years.