COVID-19 has significantly changed what clients are looking for across different real estate sectors, including facility management. Libor Holík, CEO of B+N Czech Republic and Slovakia talked to Property Forum about current challenges and opportunities in the facility management business.
It's been 9 months since B+N acquired ISS Group's interests in CEE, including the Czech and Slovak businesses which you oversee. Has the integration been completed? How has the change of ownership affected the business?
A change of ownership and the subsequent integration is never an easy process. However, I am happy to say that in our case the integration was quite smooth and fast. Key controls, processes and systems were implemented across our countries by the end of 2021. Some parts of the integration naturally continue and will continue still for some time as the organizations evolve and reflect the everchanging needs of the business environment.
The change of ownership affected our business in a positive way. We were, as a part of ISS, a strong global supplier of FM services with all positives as well as negatives, however, the two-and-a-half-year period of uncertainty since ISS announced its intention to divestment our region at the end of 2018, hurt us quite significantly on the market.
Therefore, we are very relieved that the process of divestment is completed and we now have a strong owner with the aspiration to grow and further develop. As a part of B+N Group, we are still a strong regional player in our markets, with greater flexibility to implement new strategies and serve our customers.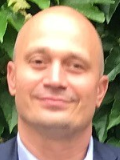 Libor Holík
CEO Czech Republic and Slovakia
B+N Czech Republic Facility Services
Libor has joined Danish Facility management company, ISS - the European South Cluster Region, in 2018 as CFO being responsible for Czech, Slovakia, Hungary, Slovenia, Romania and Bulgaria. B+N Referencia purchased the South Cluster companies from ISS as of April 2021 and Libor has become the CEO of B+N's entities in the Czech and Slovak Republics. Prior to joining ISS/B+N, Libor has held a number of top managerial positions in Consulting, Finance and General Management. Libor has a BBA from Wilfrid Laurier University in ON, Canada and MBA from Katz Business School at the University of Pittsburg, USA.
More »
What's B+N's strategy for growth in the Czech and Slovak markets?
B+N wants to aggressively attack the local markets and re-enter some of the market segments which we have abandoned in the past. Our strategy is to offer an exceptional level of service quality at a competitive price. As a private company, we have a very lean organizational structure which allows us to be effective and quick in terms of decision making and execution. At the same time, we want to behave as a socially responsible "fair trade" company with a continued focus on compliance, transparency, health and safety and the environment.
How has COVID-19 impacted the facility management business? What are the key trends driving its growth?
COVID-19 has definitely had an impact on the facility management business. Primarily in cleaning services, there are higher requirements for special cleaning activities as disinfection and more effective cleaning methods needed to be applied. As a result, despite marginal revenue decreases in the office and retail segments, COVID-19 has caused revenue and margin increases.
The pandemic shifted focus on health and safety across all aspects of real estate. Has this caused any changes in what types of services your clients are looking for?
You need to break this down by market segment and service type. Hospitals, where quality cleaning is a key to a healthy environment, demanded additional cleaning services, same as the automotive or industrial segments, where health and safety were the keys to maintaining production. Other segments such as retail and office, on the contrarily, asked for a reduction of cleaning frequencies or cleaning in general. Technical maintenance or security services were usually not impacted a lot.
B+N is heavily focused on automation and robotisation in the facility management sector. What can you share about the innovations the company is currently implementing and working on?
Our company has an R&D department in Hungary where it develops innovative automation solutions, like autonomous industrial cleaning robots, UV disinfectant devices and others. We recently signed a new cleaning contract with Prague Vaclav Havel airport from January 2022 and the intention now is to implement a cleaning robot there, as an example. Similar activity is planned for the Jaguar Landover production facility in Nitra.