Ivan Lokere, CEO of Belgium-based real estate developer Alinso Group talked to Property Forum about the trends driving real estate markets in today's economy and restated the company's commitment to the Romanian market.
This interview was first published in Property Forum's first annual "The 50 most influential people on Romania's real estate market" publication.
Many say that the logistics market has been the biggest winner of the pandemic but some argue that the sector was already performing well and COVID-19 has only accelerated its rapid development. What do you think?
The logistics sector always had a strong influence on the development of the world market. As businesses looked to expand in the 90s, the development of technology within the industry came up with new comprehensive solutions that revolutionized the industry. More and more companies began recognizing the potential and started using more services, including all-in-one solutions. Production, warehousing, shipping, and supply chain management were all provided under one roof, saving time and resources. All these features made the logistic sector attractive and increased its performance over time. What happened last year was just an accident waiting to arise for a long time on the logistics market.
To start with, inventory levels moved to a higher level, shifting the entire industry of the logistic space. Also, more added value services have been incorporated within the logistic industry. On top of the previous trends, there was already a strong increase in e-commerce that accelerated further during the pandemic. This led to incremental demand for the logistic space, in particular, cross-docking and mild delivery space. Overall, the industrial, production, and logistics in Alinso Group's parks performed very well in 2020 and we have similar expectations for 2021. For this year, we believe the demand for the supply of essential commodities to drive the logistics market.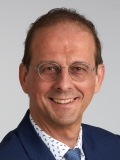 Ivan Lokere
CEO
Alinso Group
Ivan Lokere is the CEO of Alinso Group. He focuses on corporate strategy, business development and inspiring and attracting the best staff members and business partners. He has Master's degrees in engineering, management and finance and over 25 years of experience in various industries. Ivan's expertise in real estate and infrastructure development, manufacturing, and private equity form his foundation to lead and develop companies towards sustainably profitable successes, contributing to the wellbeing of communities.
More »
Which industries were the main drivers of demand across your portfolio and in Romania?
Alinso Group parks have always been focused on multi-functional projects. Our international workspace varies from small & medium enterprises from logistics, manufacturing, and the automotive sector to big production companies with oil & gas industrial activities. We have been tracking supply chain shifts since the COVID-19 pandemic started and our data shows that an increased interest in reshoring accelerates the necessity for additional industrial space.
We see a growing demand for manufacturing and logistic hubs, as 2020 was the year when consumer paradigms shifted, and e-commerce reached its tipping point. The last months highlighted a significant increase in e-commerce, which registered a spectacular evolution in record time. Moreover, shifts in the customer needs took place also within offices and the residential market since the working from home trend is enforced and the office reinvented itself as a meeting place rather than a working space, leading to new demand and huge redevelopment opportunities.
Are there any industries that might need to decrease the space they rent?
We are living in unpredictable times with risks and opportunities, uncertainties, and unforeseeable trends. Sectors are emerging or transforming, and this facilitates a dynamic economic backdrop. Last year, oil and gas-based companies faced economic decline but 2021 raises new opportunities for recovery. Thankfully, in our parks, none of our clients decreased their demand for rented space or land. However, we have always been flexible, and clients appreciate it when we can adapt and deliver, now more than ever. For example, we often consult with them on the design of the building before we move ahead, to ensure it aligns with their needs. As an organisation, we remain agile to cope with unforeseen situations like the COVID pandemic. We don't only supply space to our clients but act as a partner when they need to repartition their buildings or to convert their spaces.
Have you observed any changes in tenant requirements over the last 12 months?
Things changed, indeed, but it was rather an acceleration of an existing trend in terms of sustainability. The environmental concern is now omnipresent in the real estate sector. There were changes, of course, particularly with tenants who started building factories that are now put on hold, so we did see a slump there. However, supply chain, tech and manufacturing operations remain stable. They are even seen as interesting investments, so we do expect that with the relaxing restriction the industry will be brought to another development stage. We are optimistic and believe the market will become more attractive after the COVID-19 pandemic passes.
How have your investments in Romania performed since the start of the pandemic?
As in many other companies, the pandemic brought insecurities and challenges, but as we had several projects in the pipeline, we continued our development track and this year we succeeded in welcoming several new clients to our PWP Bucharest North park.
Are you looking to further increase your local exposure with new projects?
We are here to stay in Romania. We are actively hiring talented, quality people. In terms of projects, being in Romania for so long, we noticed the country's business potential (it is not always obvious from the outside) and decided to keep investing here. Mixed-use projects involving office and residential, as well as expanding our industrial footprint are on the cards. The opportunity here is immense and the economic growth will lead to new developments or office, residential and industrial markets with higher quality standards.
How do you see the Romanian market's attractiveness in a regional comparison? What needs to change for supply to catch up to other countries in CEE?
As I did 12 years ago, I still think Romania provides attractive opportunities in all real estate segments in terms of space, governmental support and qualified workforce. The population makes a huge difference, as the second-largest domestic market in CEE, but also as one that is seeing a growing number of entrepreneurs and business owners. Overall, we are confident that demand for industrial will continue to grow in Romania, no doubt about it. Of course, the need for infrastructure is well-known and eagerly awaited. It remains a major challenge for us and everyone else, but other than that, things are moving forward.