2017 has not ended yet, but it is safe to say that it has been a record year for the CEE property market. The period of strong growth is not over yet, market sentiment is positive and all signs point to 2018 bringing new opportunities for expansion in the property business. In times like these it is especially important to find the time to share knowledge and make new connections, which is why Property Forum will continue to provide a meeting point for the CEE property industry. In 2018 Property Forum events will be held in Bratislava, Bucharest, Prague, Vienna and – for the first time – in Warsaw.
New features and a new location
In 2018 Property Forum events will be held in
Bratislava
,
Bucharest
,
Prague
,
Vienna
and – for the first time – in
Warsaw
. Industry experts from a wide range of backgrounds will continue to share their ideas in the form of presentations and roundtable discussions. In addition to that, next year we will introduce discussion groups to our events. Attendees will have the chance to choose from a range of different topics and spend the last 60-90 minutes of the conference discussing the topic in a group of no more than 15 people, led by a moderator who is an expert in the given field. After the more formal panel discussions of the day this will provide an opportunity to share and gain knowledge in a more informal way with more direct networking opportunities. An interactive networking app and dedicated networking lounges will also help attendees to make meaningful new connections.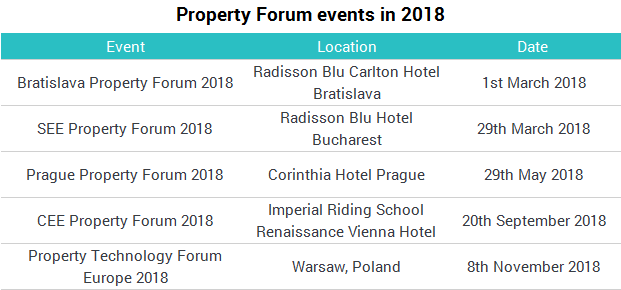 Record number of visitors in 2017
The first ever Property Forum event was organised in Vienna four years ago. CEE Property Forum 2013 had nearly 30 speakers and 150 visitors. This year 70 speakers and more than 400 visitors got together in the Austrian capital at the fifth CEE Property Forum. Not only the numbers of participants but the topics have also increased during these five years. All CEE countries and all segments of the market from office to hotel and from retail to student housing are covered by diverse panel discussions and special attention is payed to topics that are currently reshaping the face of the property business, namely wellbeing and property technology.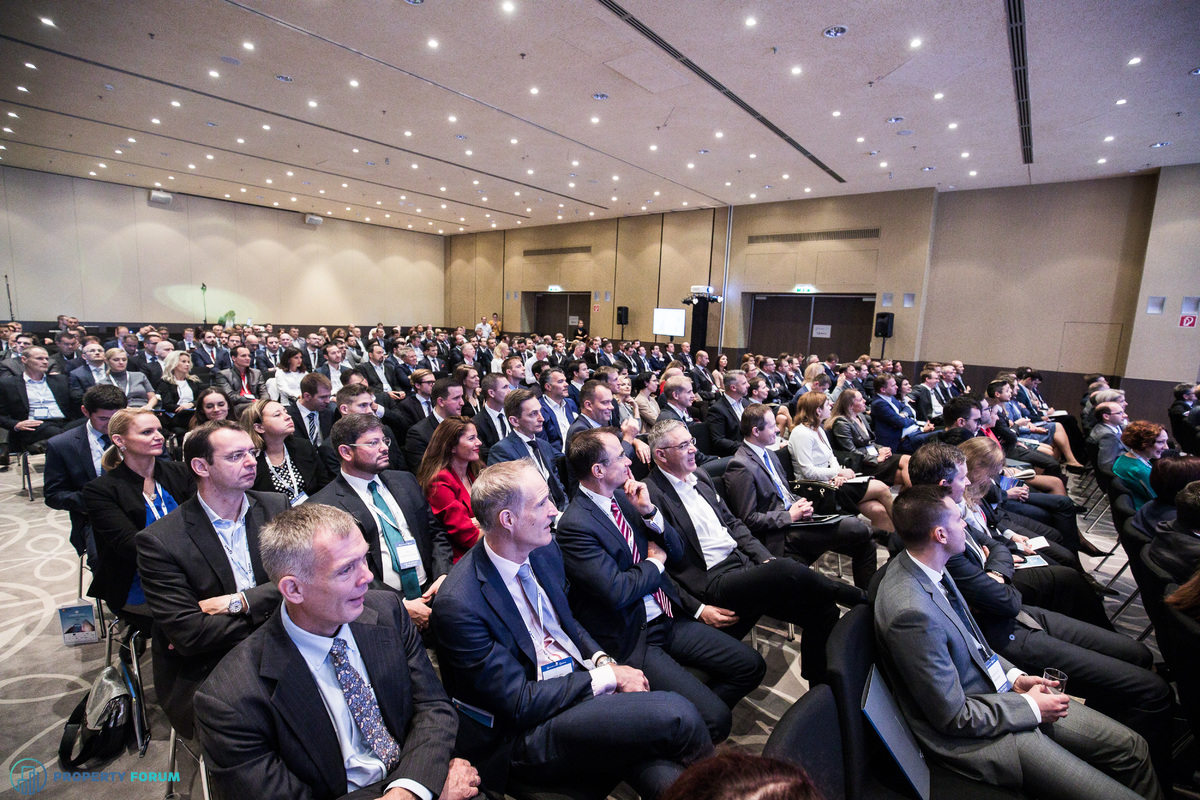 The second largest Property Forum event focuses on the most dynamically growing region of the continent, Southeastern Europe. To this date, SEE Property Forums have been held in Belgrade and Bucharest. This year's event, SEE Property Forum 2017 attracted 50 speakers and more than 200 visitors in the Romanian capital.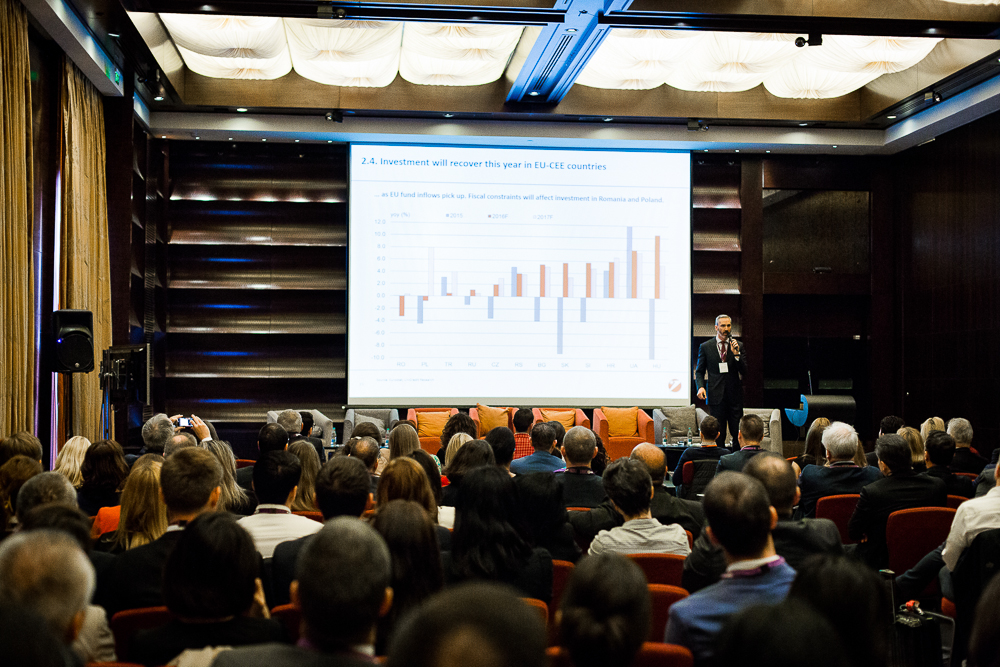 "In 2017 Property Forum continued its expansion by the introduction of new locations. Over 20 speakers and more than 100 visitors came together in the Czech capital for the first ever Prague Property Summit in April. A few weeks later a similarly sized crowd analysed the potential of the Slovak market at the first Bratislava Property Summit. 2018 is expected to be another year of growth for Property Forum with the introduction of new locations", said Csanád Csürös, CEO of Property Forum.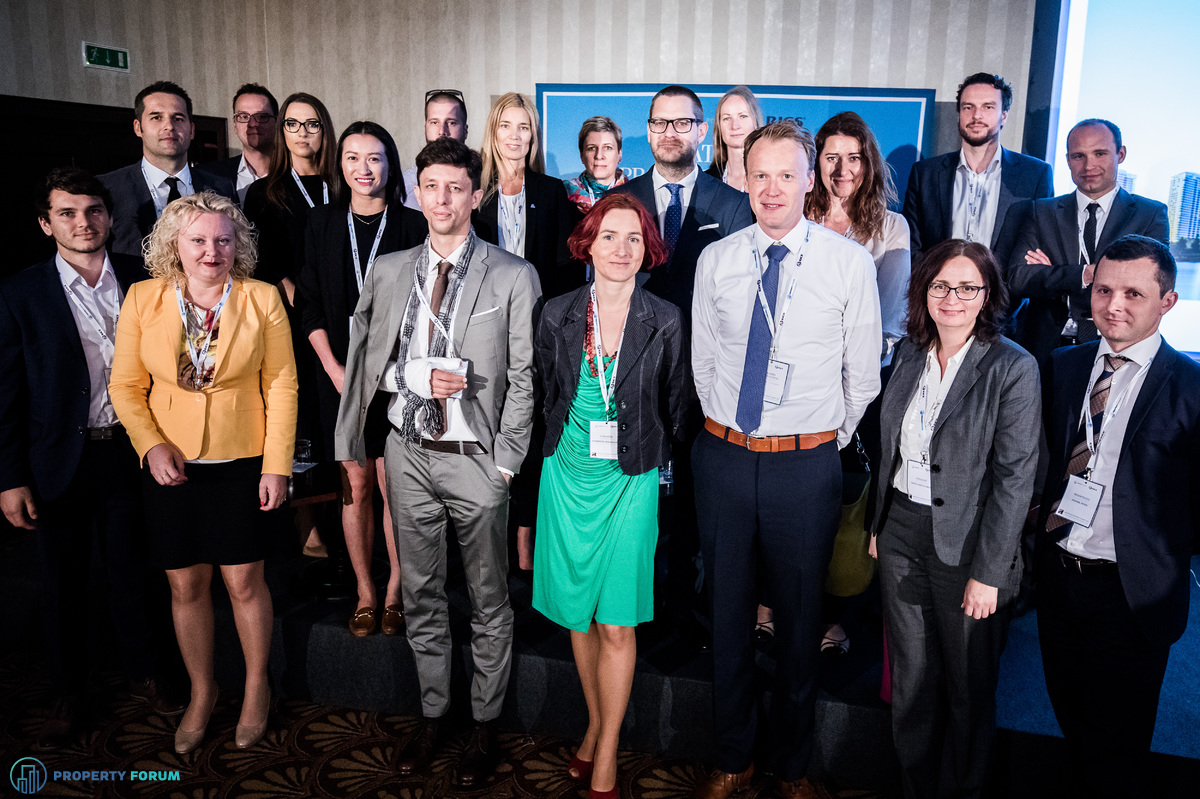 About Property Forum
Property Forum events – real estate focused conferences, business breakfasts and workshops – are organised all over Europe: in Belgrade, Bratislava, Bucharest, Budapest, London, Prague, Vienna and Warsaw. Property Forum events are characterised by high-level networking opportunities and unique professional content thus attracting over 2000 people annually and making Property Forum one of the leading event hubs of the CEE real estate industry.
Property Forum's core values are the inspired format, the quality of content and the commitment to seek out the most interesting and most inspiring speakers in the industry and let them share their knowledge and passion.
The Royal Institution of Chartered Surveyors (RICS) is the official event partner for all Property Forum events. RICS is the world's leading qualification when it comes to professional standards in land, property and construction. It is an independent professional body, committed to setting and upholding the highest standards of excellence and integrity - providing impartial, authoritative advice on key issues affecting businesses and society. RICS is a regulator of both its individual members and firms enabling it to maintain the highest standards and providing the basis for unparalleled client confidence in the sector.