SEE Property Forum 2017, a real estate conference co-organised by Property Forum and RICS, has been held for the third time in Bucharest. 50 speakers and more than 200 visitors came together in the capital to analyse the potential of the Romanian real estate market from a global perspective.
CEE in a sweet spot
In his keynote speech Dan Bucsa PhD, Lead CEE Economist at Unicredit Bank AG in London presented an economic outlook for Romania and the SEE region. Europe is currently witnessing faster economic growth than before but without inflation pressure, which means that the ECB can't be extremely hawkish and interest rates will remain low for some time to come.
According to Mr. Bucsa, CEE has never been in a sweater spot than where it is right now: high growth is paired with low interest rates and low inflation. All the main risks are internal when it comes to CEE countries and governments should pay close attention to their policy because this positive state is very fragile, he added, highlighting that in Romania the biggest risk is of a fiscal nature: if the current spending doesn't stop, a huge correction will come in the coming years.
Consumption is the main driver of economic growth in the region, especially in SEE where consumers are more exuberant than at any point since 2008. Some countries will greatly benefit from the flow of EU funds as well in the near future. Romania is currently not taking advantage of its opportunities, but Hungary and Poland accelerated their EU fund consumption as they realisde that Britain might no longer contribute to the EU budget after 2018.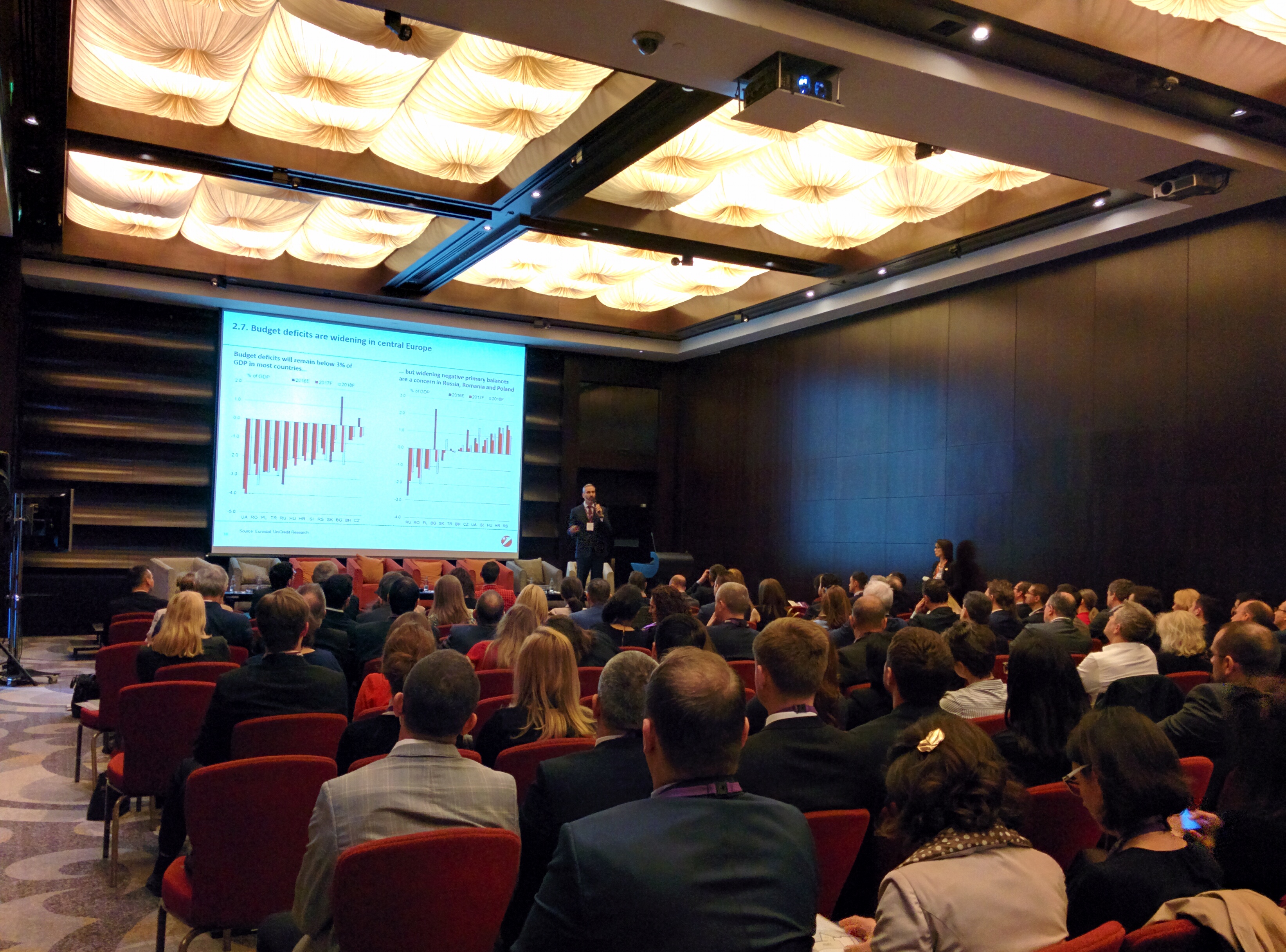 It is often being said that Bulgaria is the poorest country in the EU, but Dan Bucsa thinks that it is in fact Romania where households' total financial wealth only equals 50% of GDP – the lowest ratio among member states. It is just a myth that wages in the region have a smaller share in GDP than before the crisis, but their level is linked to the competitiveness of the economy, he added.
The market has not peaked yet
Mihai Dudoiu, Partner at Ţuca Zbârcea & Asociaţii, the moderator of the international investors' roundtable labelled the outlook for the Romanian property investment market in 2017 generally optimistic with awareness of the potential risks. We're still in the recovery phase of the current cycle: it takes less (but still a lot of) time to sell property, Valentin Lupu, Associate Director of Capital Markets at Knight Frank added.
Michaela Lashova MRICS, CEO of Forton and RICS SEE Ambassador talked about a positive momentum on the Sofia office market, where demand is strong and developments are sustainable. Banks are a lot more cautious than they were before the crisis, yet they are competing with each other to provide financing for the best projects, she added.
Ms. Lashova believes that global political risks present great opportunities for Bulgaria and the Southeastern European region with some UK companies already looking to outsource their activities to SEE and some opportunistic investors also looking into the region. Political uncertainty in Turkey can also have a positive effect on Bulgaria and Romania, she added.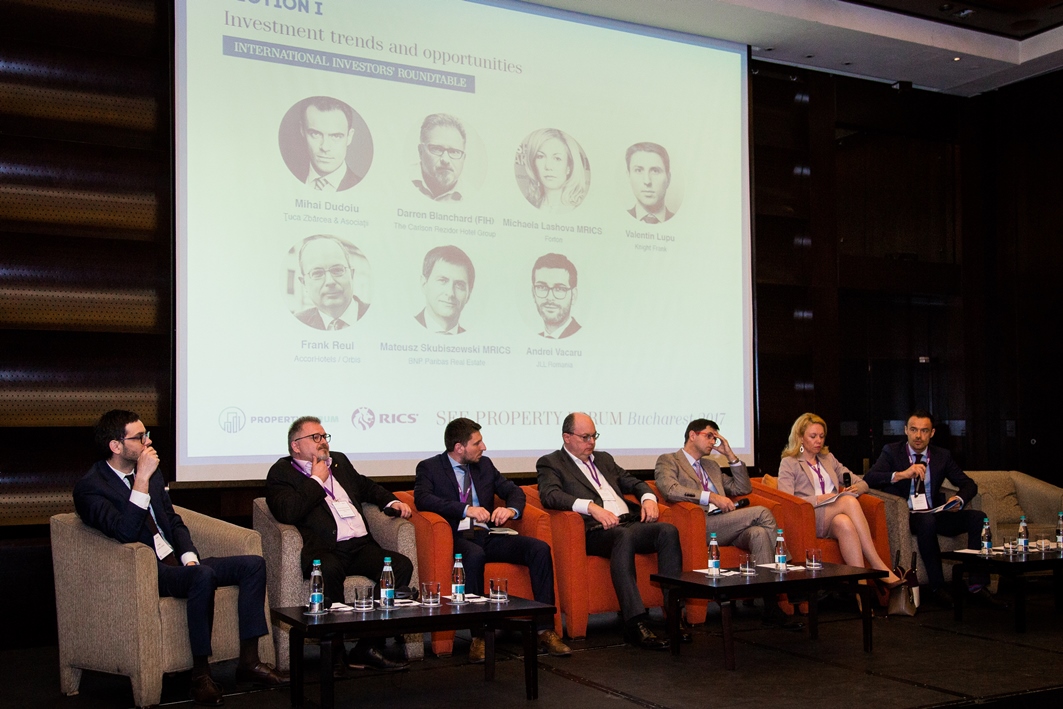 Interest for core CEE countries is growing, especially for Hungary and Romania, but there is still a large (2-3 pps) gap present when it comes to financing, Mateusz Skubiszewski MRICS, Director of Capital Markets Central & Eastern Europe at BNP Paribas Real Estate added.
Frank Reul, Area General Manager for Romania, Bulgaria & Macedonia at AccorHotels / Orbis said that tourism markets in the region are performing well. Improving airline connections are helping Bucharest and Sofia grow, but these cities need to create more places where people want to return, he said. As a hotel developer he believes that on the hotel market there is a need for differentiation and different kind of brands. Orbis is continuing its expansion in the SEE region and to mitigate risk they usually work with local partners, he added.
Talking about changes on the regional hotel market Darren Blanchard (FIH), Senior Director of Business Development at the Carlson Rezidor Hotel Group said that in SEE – except for Croatia – business hotels dominate the landscape and there is room for more luxury hotels. He also said the hoteliers need to learn from growth of Airbnb, keep attention to changes and they must not stick to the traditional hotel method at any cost.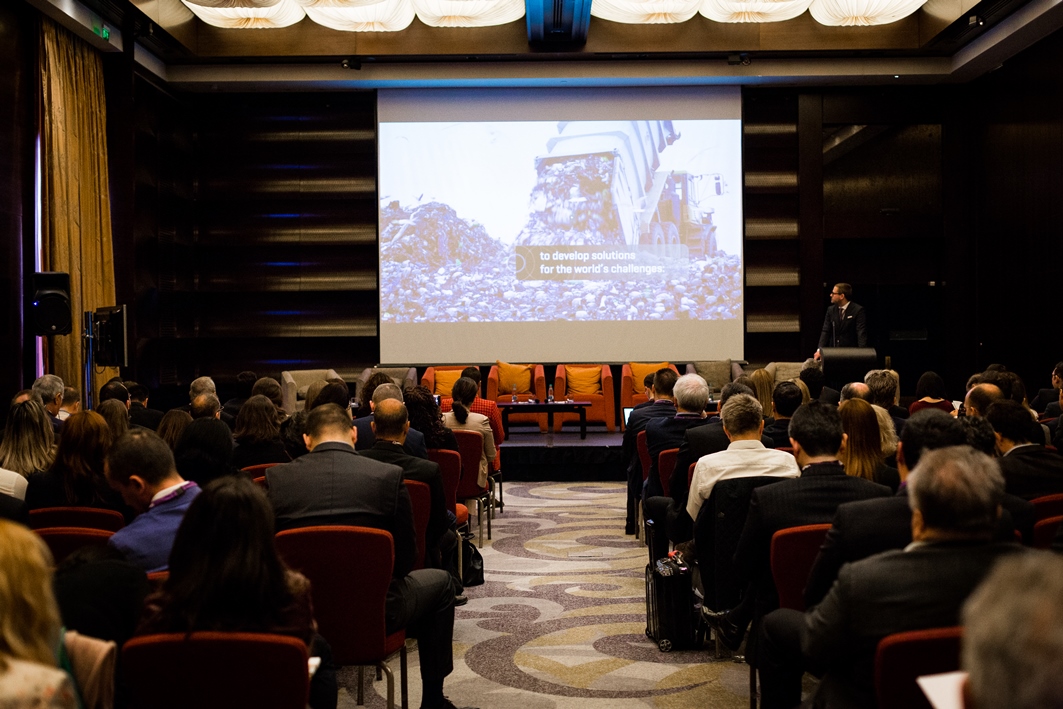 Talking about the Brexit, one of the biggest political risks to European real estate market, Andrei Vacaru, Associate Director of Capital Markets at JLL Romania said that there is no need to worry. Investment decisions take long and we're not going to see changes overnight. However, concerns over the consequences of Brexit make investors looking into Romania ever more cautious.
Blue skies over Romania
The second panel discussion, moderated by Robert Neale FRICS, CEO of Portland Trust, also focused on investors' and developers' expectations with most of them being highly optimistic.
Robert Miklo, Associate Director of Investment Services at Colliers International sees beautiful blue skies over Romania for the next couple of years with one risk, which is fiscal imbalance. New investors are coming to the market a bit slower than ideal: they will come, but we don't expect them to be queueing up at the door of Romania, he added.
Globalworth Real Estate Investments entered Romania in 2013 and, according to Deputy CIO Stamatis Sapkas, they remain strong believers of the market. The pace of development is healthy on the property market and there is still room for more projects. As unemployment is very low in Bucharest, he believes that the capital has constraints in workforce which means that there are many opportunities in the regional cities of Romania.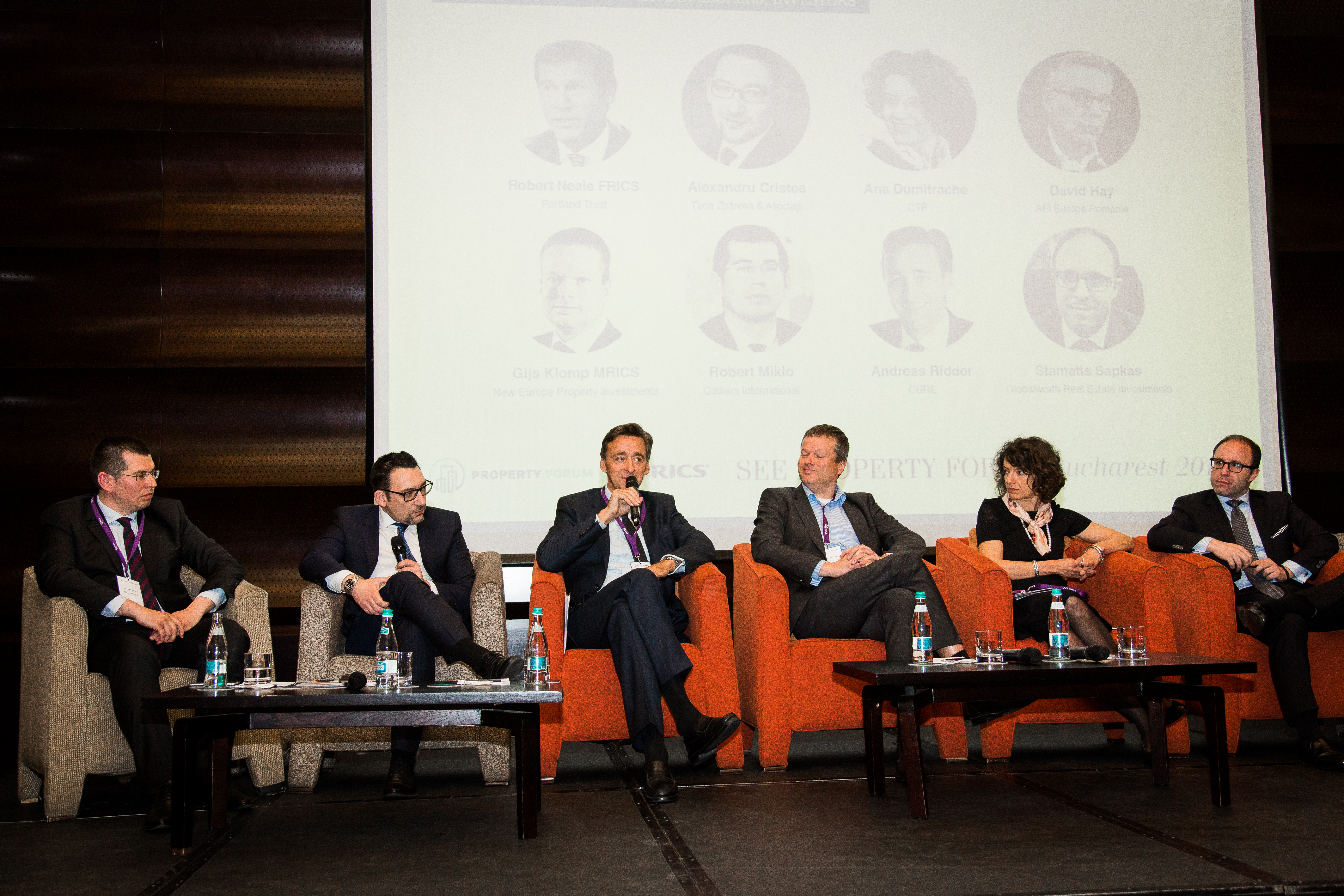 Secondary cities (mainly Cluj and Timisoara, perhaps Iasi and Brasov) can offer great opportunities to investors as the office market is very dynamic but of course there is the issue of liquidity, Mr. Miklo commented.
David Hay, CEO of AFI Europe Romania remains positive about the future of the market as he believes an IT revolution is going on in Romania. AFI Europe's tenants more than doubled their space since 2011, business is booming and wages are growing, so there is reason to be optimistic.
Ana Dumitrache, Country Manager at CTP is also positive. She is seeing growth from existing tenants, and strong new demand from e-commerce. CTP does not develop speculatively, but based on tenant demand they see great development opportunities and continue to be active, not only in the capital, but in Timisoara, Arad, Sibiu, Turda and Cluj-Napoca as well. Industrial developments, however, can be hindered by a lack of infrastructural development. There have been some infrastructure improvements in recent years but Ms. Dumitrache is not optimistic about further improvements coming anytime soon.
Romania needs local investors
Several speakers at SEE Property Forum 2017 mentioned that Romania would benefit greatly from more local investors on the market. Gijs Klomp MRICS, Investment Director at New Europe Property Investments, said that there is no domestic equity in Romania which is a problem, because we depend on how foreign equity perceives our market.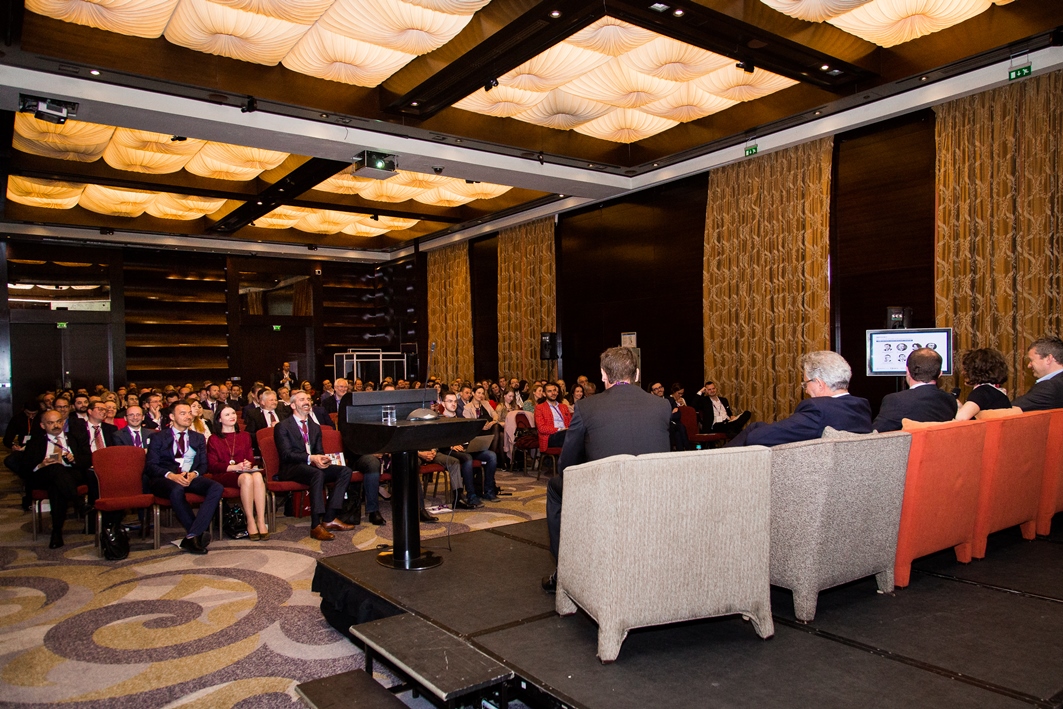 Andreas Ridder, CEE Chairman at CBRE thinks that the occupier market in Romania is fantastic, but he is worried because recessions could start globally in 2018/2019. He is less optimistic than he was two weeks ago at MIPIM, because it now seems that US President Donald Trump can't get through his plans that would boost the US economy.
When asked about what kind of consequences recent political events in Romania can have on property investments, most speakers remained rather neutral. Alexandru Cristea, Tax Partner at Ţuca Zbârcea & Asociaţii said that the political turmoil does not really effect investments. Still, the perseverance of protesters was a positive message to investors, Andreas Ridder added.