Facility managers of large sports centres face mounting energy and labour costs too. But those costs can be lower if the property itself is enabled to host different kinds of events. Developers should involve all parties to reach that goal before the construction or in case of remodelling the building. Tibor Lak, Finance Manager of Budapesti Sportcsarnok Üzemeltető Kft., a subsidiary of Granit Polus, which has been running Budapest Arena, a huge multifunctional centre in the Hungarian capital, spoke with Property Forum about how to handle this problem.
Planning sports arenas properly is crucial to run them as commercially viable properties. What is the ideal cooperation that involves all parties: designers, developers, construction companies and facility managers?
Ideally, one should try to involve as many stakeholders as possible from the very beginning of the project, including potential tenants (promoters) and catering providers in addition to those mentioned in your question, and listen to their feedback as much as possible at all times. All parties involved in a property development project will be striving to maximise their profit, so it will be important for the venue owner to resolve conflicts of interest between these parties as soon as they arise.
Of course, it's possible to save costs during a development phase, but usually, this will result in extra costs during the subsequent operation period. More importantly, the venue will only become commercially viable if it's able to serve tenants' requirements effectively. Issues to consider could be, for example, how to make it easy for trucks to enter the floor area to simplify and speed up build-up and dismantling periods; or how to ensure that emergency exits can handle bigger capacities if we want to create a multifunctional venue with a floor area that is used not only for sport events.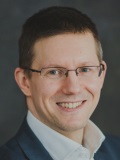 Tibor Lak
Finance Manager
Granit Polus
Tibor Lak graduated from the Szent István University and later got an MBA degree from the Central European University. He studied banking and finance at Bankárképző in Budapest and later got an ESG Advisor degree at the European Academy of Venue Management. He joined Colliers Hungary in 2003, initially, he was appointed as Finance Manager and from 2008 worked as Senior Valuer. Right after joining Granit Polus in 2013, he was appointed to oversee all processes of the management of Budapest Arena.
More »
How can developers, construction companies and facility managers provide maximum ESG compliance while constructing and running big sports complexes?
Of course, ESG regulates construction itself (sustainable use and protection of water and marine resources, transition to a circular economy, pollution prevention and control, etc.), but in the long run, the most important ESG factors are energy and water consumption, as well as waste management.
Operating a venue is different to an office building or shopping mall, due to the daily usage fluctuation in a venue. For example, energy consumption can be 5 times higher during an event day compared to a build-up day, and even more compared to a vacant day. It's important to have detailed procedures in place to ensure that high-consumption technical equipment is switched on only as needed. Sometimes only a small part of the venue (for example a single conference room) is being used, therefore separation of the cooling/heating system or any other high-consumption technical equipment is crucial.
Currently, stadiums and arenas are growing in size or getting slim and converted internally very often as required. Variability and multifunctionality seem to be the most important goal. Is that correct?
Yes, absolutely. Due to the variety of different events that a venue can host, variability and multifunctionality are key factors in venue management. Imagine that a venue can potentially host a fully-seated concert with almost 12,000 audience members, an exhibition requiring a floor area of 8,000 sqm, an ice hockey championship, a super enduro motor race, an invite-only conference with conference rooms, or an overnight standing-only dance party in the same space, sometimes with only a few hours changeover period between two events. To ensure a venue's success in terms of occupancy level and revenue, it is vital to flexibly satisfy tenants' needs and requirements.
Operational costs keep growing for everybody, including facility management firms. What kind of investments may help in putting a break on those costs?
Analysing profitability and the cost structure of every event is extremely important. Based on current figures energy costs represent approximately 30% of running costs, security cost represents an additional 30% and the remaining 40% is for all other expenses. In particular, configuration and cleaning costs are currently on the rise due to the high amount of staff required and increasing wage levels, therefore an appropriate HR plan with a well-defined capacity is important.
We mentioned variability as a key issue, but changeovers, especially those in which the venue configuration is changed, need a lot of crew members, especially if only a few hours are available. Investments which can replace manpower, such as raked seating movement automatization, automatic cleaning machines, digital information desks, self-service drinks counters, etc. can help to decrease labour costs significantly.
Office buildings and shopping centres are redesigned frequently internally and externally over their lifetime. We can see major technical remodelling in certain arenas in Europe and the UK in particular. How about the 20-year-old Budapest Arena?
Although the former grey-coloured main entrance area was redesigned to a vivid red a few years ago, and our concession stands have been redesigned, we have mainly tried to focus on technical solutions to improve convenience services and venue experience. Our Arena App helps audience members easily search for upcoming events, find the official ticketing company for the event, buy parking tickets in advance or use the venue's Wi-Fi system during the event.
What are the latest built-in technical features used in today's sports facilities of this kind? How about safety and security and results of the proptech industry?
A state-of-the-art access system is a key requirement to ensure quick and safe admission for 10, 20 or even 60 thousand audience members. Scanners in access systems have to be able to quickly read QR codes or bar codes, from printed tickets as well as mobile phone screens as more and more visitors these days do not print their tickets. NFC reading technology is even faster; you do not have to open a file but only place your mobile phone on the scanner.