CTP today announced that the offering of its shares has been successfully priced at €14 per share. Listing of and first trading in the shares on an "as-if-and-when-issued" basis on Euronext Amsterdam commenced today, Thursday 25 March 2021 at 9:00 CET.
"CTP's listing on Euronext Amsterdam is the next step in an incredible journey. I am proud to celebrate this milestone with my team. We have been passionate about industrial and logistics property for more than two decades. From low cost to high tech, we drive the e-commerce development, enabling cross-dock and last mile. From a start-up owning a shed, we have grown to become a top 5 player owning Class A property, with over 400 employees, solar on the roof and honey makers in the garden. As Parkmakers, we are fully BREEAM certified and carbon neutral. We did this thanks to our great network, the cities we invested in and the over 700 clients who helped us learn and grow this fantastic company. But most of all, thanks to the team, all the talented hardworking and ambitious people at CTP. It is time to grow big. We are here to accelerate, expand our footprint in Europe and on our way to hit 10 million sqm GLA by 2023. The CEE region, with its attractive cost structure, quality infrastructure and strategic location in Europe offers great potential. With our entrepreneurial, innovative and creative mindset we can expand in existing and other regions, backed by our strong client base, the additional capital and a great drive to continue on our journey," says Remon Vos, CEO of CTP.
Remon Vos
CEO
CTP
Born in the Netherlands in 1970, Remon Vos founded CTP in 1998 with the goal to develop A-class industrial properties in the Czech Republic. Remon developed and grew the CTPark Network to become the largest integrated system of full-service business parks in CEE. At over 5 million sqm of lettable area, and sufficient land to grow to 8 million m2, the CTPark Network offers 5 unique property types that can accommodate wide variety businesses from 450 sqm incubators to 50,000 sqm built-to-suit manufacturing facilities or 100,000 sqm distribution centres. CTP is a long-term investor and partner to its clients, with an innovative and entrepreneurial approach. This focus has resulted in 70% of all new business coming from existing clients. CTP has also developed unique, high-quality office and housing projects, such as the award-winning Spielberk, and the unique student housing concept Domeq in Brno. Remon continues to lead the company at full-speed, with big plans for the future.
More »
"Today is an important milestone for the company. Following our entrance on the debt capital markets with an investment-grade green bond last year, we have today realised the largest real estate IPO in Europe since 2014. This is a real acknowledgement of the high-quality sustainable parks we own and operate, and of the sound prospects of our business. The strong response we received from investors strengthens us in our confidence that CTP's Parkmakers vision perfectly fits the future trends in the global logistics and industrial real estate sector. Being a public company gives us the financial flexibility to continue our successful strategy in the future. We look forward to welcoming our new shareholders who are joining us on our journey," adds Richard Wilkinson, CFO of CTP.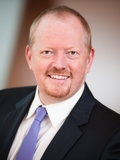 Richard Wilkinson
Group CFO
CTP
Richard started his role as Group CFO for CTP in July 2018, which includes looking after the refinancing of CTP's portfolio of over 4,5 million sqm of premium industrial property. Prior to joining CTP, Richard ran the CRE business of Erste Group across CEE for 14 years, turning it into one of the leading CRE banking franchises. He has a Law degree from the London School of Economics.
More »
Use of proceeds
CTP will receive €854.2 million in gross proceeds and €819.7 million in net proceeds from the sale of the new shares. The proceeds are intended to enable CTP to accelerate its growth strategy by, amongst others, financing the Group's development projects and construction activities, selective property acquisitions and debt repayment. The proceeds from the offer will provide additional financial flexibility and diversity through access to a wider pool of capital.