Szymon Wojciechowski, Founder & CEO of APA Wojciechowski Architects talked to Property Forum about the war in Ukraine, the ideas of sustainable design in architecture and the ongoing changes in the Polish property market.
Your studio has been very active in the east in recent years - your projects have been realized in Kyiv, Lviv, but also in Moscow. What impact will the war in Ukraine have on the activity of APA Wojciechowski Architects?
Yes, we have a lot of projects in Ukraine in our portfolio: some of them completed, some of them are under construction or in the concept phase. We also tried to come back to Moscow. Of course, we discontinued the Russian projects. Businesswise, there is a challenge - but not the major problem. We always tried to steer our firm in such a way that loss of any market will not be a major blow.
However, the war in Ukraine is something much beyond the business. It is very personal for us: the TV tower in Kyiv, which Russians tried to fold down is 700 meters away from our UNIT.City. Our Ukrainian friends are being bombed – recently the Russian missile hit the courtyard of the apartment block where one of our friends lives. Some of the men are actively fighting. We are trying to stay in touch with them, worry and pray for them.
We also try to help: we organize places to live for their wives and kids and are involved in more long-term actions to help the refugees to settle and work in Poland for a time being. And our team members work as volunteers in the refugee centres, gather necessary things and money, invite Ukrainians to live in their apartments and houses.
APA Wojciechowski Architects declares designing in accordance with the ideas of sustainable development. What does that mean exactly? How do these ideas translate into the design process itself?
"Building is an act of violence", as Aaron Betsky, American critic of art, architecture and design once said. Violence on the environment. A lot of people say that - therefore - we should refrain from building at all. Being architects we cannot preach that: we are thinking about how to limit the impact of our activities. To simplify: there are two opposite directions to do so.
One is to follow circular construction: the building should stay for a limited time and when his time comes, it should be disassembled in the way that it can be reassembled in the other place to serve other purposes, or at least its elements should be somehow reused.
The other way is to build to last: if the building serves really long, it limits the need for the new. We defined five rules how to achieve this:
Build in a way open to the future. We do not know the future, there are a lot of 'Black Swans' around the corner. So we should design in a way open to the future and not tightly follow today's needs. This will allow a rethinking of the buildings: the substance and space we create should allow the radical changes, from the changes of interiors to changes on an urban scale.
Build in a beautiful way. This is self-explanatory for an architect: the future generation will have stronger objections to demolishing our beauty. Maybe it will be a historical monument protected by law?
Build beyond trend and fashion. In other words: build a classic, not a bestseller… So many buildings, designed to follow the 'latest trend', does not survive the 15 years threshold - when they are already not fashionable and not vintage yet.
Build with a strong commercial basis. We, architects, are only a part of the game and must remember that we spend someone else's money. Remember Louis Sullivan saying "Form ever follows function" and the response of Philip Johnson - "Form follows form"? The late Richard Rogers summarized this polemic that "Form follows function" is the aesthetic principle of our times". Too strong, in my opinion, but usually the professional clients – developers – know how to do the buildings that they will be profitable. It is our role to try – really, really hard – to design in a way that it can be still good architecture. Nobody will destroy his profit centre. In addition, if something is profitable, it usually means that it is popular, full of life… And whole architecture is about life.
Build 'green'. Last but not least: we should use all our knowledge to implement green technologies, available to us. We should also always actively look for this knowledge and be at the cutting edge of ecological thinking.
One more remark: all these things fade in importance when faced with real war violence…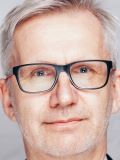 Szymon Wojciechowski
Founder & CEO
APA Wojciechowski Architects
Szymon Wojciechowski is an architect with over thirty years of experience, a graduate of the Faculty of Architecture of the Warsaw University of Technology (Poland) and the University of Detroit (USA), a member of the Mazovian District Chamber of Architects. From 1982 he has been associated with APA Wojciechowski – currently APA Wojciechowski sp. z o.o., in which he is the President of the Management Board, Co-Owner, Architect-Partner. Many years of experience combined with a passion for creating beautiful shapes allows him to design unique buildings with high functionality. He is an author or co-author of many well-known architectural projects, including White Square Office Center and White Gardens Office Center in Moscow (Russia), UNIT.City in Kyiv (Ukraine), Lviv.Tech.City in Lviv (Ukraine), Elektrownia Powiśle, Skyliner, The Park Warsaw, Latarnia (Port Praski), Galeria Północna in Warsaw (Poland), Riverview, Officyna and Alchemia in Gdańsk (Poland), Business Garden Wrocław and Centrum Południe in Wrocław (Poland), Nova Silesia in Katowice (Poland) and The Park Kraków (Poland).
More »
Has the pandemic and the coronavirus restrictions it brought with it forced you to make changes in the design of new buildings? Are investors actually paying more attention to sanitary safety these days?
As the Polish regulations are quite strict, there was no need for serious adjustments in the design of new buildings. In general, we think that the pandemic will be something that we will forget very soon, a mere episode in history.
Do you - as is happening in the investment market - receive more orders for residential and warehouse projects at the expense of offices and retail?
For now, we do not see too much shift in our portfolio. Retail loses its importance – of course - and that is why we work more on the refurbishment of the existing retail centres. In the era of internet commerce, the visit to the retail gallery shall be an experience rather than a mere shopping trip. Polish people also tend to rent apartments rather than buy them, so the design turns out to be more rental-oriented. The inflow of Ukrainian refugees strengthens the trend. The other segments – offices, hospitality, warehouses – remain quite strong.
What is the biggest barrier to the work of architects in Poland in 2022?
Definitely bureaucracy. The Polish regulations are so confusing and opaque that even the goodwill of the authorities does not help.
Can a building that has a strictly defined utilitarian function - such as an office or residential - be an architectural work of art?
As I tried to explain earlier, the architecture must be good, set in a context, sustainable, timeless, open to the future, commercially strong. Sometimes it is a work of art, too. But this is not an utmost priority. Even the brightest star of the 'star architects', Zaha Hadid, said "I started out to create buildings that would sparkle like isolated jewels; now I want to connect, to form a new kind of landscape, to flow together with contemporary cities and the lives of their peoples"…
Which project of your studio are you most proud of and why?
Well, there were many milestones in our firm history, to mention: UNIT.City in Kyiv, White Square Office Center in Moscow, Riverview in Gdańsk, Elektrownia Powiśle in Warsaw. All of them are not isolated buildings but create lively, fine and sophisticated city tissue. I am an incurable optimist and still believe that our best buildings are yet to be built!