Krzysztof Poznański, Managing Director of the Polish Council of Shopping Centres, has talked to Property Forum about the industry's struggle with the effects of the pandemic, the impact of rising energy prices and double-digit inflation.
What is the condition of the Polish shopping centre industry 2.5 years after the introduction of the first Covid-19 restrictions? Have we finally recovered from the effects of the pandemic?
It is too early to conclude that the industry is no longer feeling the effects of the pandemic. Currently, shopping centres are rebuilding losses after the lockdown periods of 2020-2021, when they operated in a very limited capacity for a total of 150 days. Although turnover in June was higher than before the pandemic for the fourth consecutive month, the rate of increase in the last month analysed was lower than in May. The Turnover Index shows that in June 2022, industry turnover increased by 12 percent compared to June 2019. On the other hand, looking at the visitor performance, we have also been recording higher results than before the pandemic for four months since April 2022. In July, for example, visitation was more than 5 percent higher than in July 2019. The challenge in the coming months, however, will be the economic slowdown, high inflation, rising energy costs and possible restrictions on energy availability.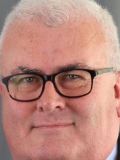 Krzysztof Poznański
Managing Director
Polish Council of Shopping Centres (PRCH)
He has over thirty years of experience in business management, operations and sales in Poland and abroad. He has spent his career with service companies in the restaurant, cinema and property management services industries. He has worked for, among others: PepsiCo (Pizza Hut and KFC), Multikino, G4S and Cushman&Wakefield (Złote Tarasy), ISS Facility Services and Atalian. Since February 2021, he has headed the PRCH association. He is a graduate of the Faculty of Management at the University of Warsaw. He completed his MBA at the University of Illinois.
More »
Well, speaking of 16 percent inflation - with rising prices, can we expect a decline in retail demand and, consequently, lower shopping centre footfall?
We are keeping a close eye on the impact of inflation on retail and, of course, this is a risk factor, especially over the long term. However, the data we currently have show that in the first half of the year, inflation did not have a significant impact on reducing shopping and retail centre footfall.
There are currently around 2 million refugees from Ukraine in our country. A large proportion of them will probably remain in Poland permanently. Have our domestic shopping facilities prepared any special offers or facilities for them?
Very soon after the start of hostilities in Ukraine, the industry joined in to help the incoming refugees. It was an unbelievably broad spurt of support and solidarity. Among other things, residence centres, PESEL number allocation points, job and professional activation fairs, often in Ukrainian, legal aid or financial support centres appeared in the space of commercial facilities. Social shops, in turn, provided the needy with clothes and other necessary products free of charge. There were also free childcare and language workshops. In opening up to new consumers, some of the information addressed to customers is already prepared in Ukrainian as standard.
How are energy price rises affecting the activities of retail tenants? Will the owners of facilities raise their rent again?
Rent levels are regulated in contracts and I do not see how anyone can try to make any changes, or increases in them, which are not regulated by the contract binding the partners. Such discussions can be held when signing a new contract or extending an expiring one. However, all participants in the trade, landlords and tenants alike, are equally exposed to energy price increases. The partners must proportionally share in the common energy costs generated by the operation of shopping centre common areas. However, it is worth bearing in mind that, on average, between 60 and 80 percent of a facility's energy consumption is generated by spaces rented by tenants. These are acute costs, given that in 2020-21 alone, gas prices have risen by 300 percent and electricity prices by 210 percent. Hence the sometimes difficult individual discussions on rents between owners and tenants.
The pandemic was a golden time for companies selling electronic equipment. Which sector do you think - apart from food, of course - currently has the best growth prospects?
Increased grocery shopping by around 60-70 percent is a trend that is now in its fourth month. However, services have had the biggest impact on turnover in shopping centres recently (June), growing by more than 100 percent. Travel agents are mainly responsible for this growth, with exchange offices also recording large increases. This is the effect of so-called deferred consumption. After two years, Poles were very energetic in making up for the pandemic travel restrictions. On the other hand, the stable increase in turnover in catering, of over 30 percent, which has been maintained for 3 months, shows that customers, thirsty for contact with others, have returned to their habits from before the pandemic and spending their free time in galleries. This confirms the thesis that the social aspect of shopping centres is again important to customers.
In your opinion, are retail facilities in Poland prepared for the autumn return of the coronavirus? Or will there be no more restrictions?
Shopping centres have done a great deal to ensure their customers' sanitary safety and adapt to the pandemic reality. These were investments that cost hundreds of millions of zlotys. Special procedures have been developed, staff trained and centres armed with new equipment. All this is already in place. We have the experience, knowledge and infrastructure. And still caring about customer safety, we maintain high hygiene standards. However, it is not up to us to decide on possible restrictions. But let's remember that the vaccination campaign, in which shopping centres also actively participated, has changed the image of how we get ill and how we can use public space.