Although the results of this year's first quarter have been weaker than expected on the CEE investment market, this does not automatically mean than a slowdown has started. Andy Thompson MRICS, Head of Investment Czech Republic & Slovakia at Colliers International shared his market expectations with Property Forum.
Where do you think we are in the current property cycle?
All the evidence suggests that we are at the top of the cycle and commentators/market experts have all been saying that for well over a year but in practice, office and industrial yields in Prague have compressed even during the last 6 months. Property cycles do follow economic cycles and with employment levels at such highs, potential growth has to be slower. So I do think we are almost there now...even if there still seems to be a lot of very competitive money chasing certain product.
What is your projection for the CEE investment market in 2019?
The Q1 2017 investment volume was €2.8billion, the Q1 2018 volume was €2.9 billion and the Q1 2019 volume was €2.3 billion. So we are -21% down this year. Is this a signal? Well, from one perspective, I would argue that it is only one quarter and in a €13.8 billion (2018) annual volume marketplace, it does not make sense to try to infer trends from this single quarter's performance. That said, the slowdown in the retail sector can be considered a driving factor and, in the context of similar issues in wider Europe, is contributing to the trend.
To give some perspective, in CEE terms, volumes in retail were €161 million in Q1 2019 vs €2.0 billion a year ago. Poland alone is down by 98% y-o-y in this sector. The extent of this slowdown is even more relevant given that Poland's economy (as well as that of Hungary and Romania) is very strong. One of the issues in Poland (and Romania) is an almost total reliance on foreign capital flows - and as Western European volumes show, those flows have been weaker as investors have become sensitive to the challenges facing the retail industry and well-known retailers (Debenhams, Toys-R-Us, BHS, House of Fraser, etc. from the UK and Macy's, Sears, J Crew, Barnes, as well as Abercrombie who are experiencing problems at the moment in the US).
As my colleague, Mark Robinson who is responsible for CEE research recently said, "Taken alone, the Q1 figures might be interpreted as the beginning of a slowing of activity, consistent with lower volumes in Europe. More quarters of data will be required to reaffirm or dismiss this thesis."
In other sectors, there remains quite a lot of heat and I expect that on this basis, offices and industrial will remain attractive this year although stymied in many sub-markets by the lack of product. Hotels and student housing will also continue to develop as markets but coming from a low base and in the case of both, somewhat limited in total potential.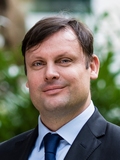 Andy Thompson
Head of Investment Czech Republic & Slovakia
Colliers International
Andy joined Colliers International in 2015 as Director and Head of Investment Services and has been the firm to establish itself as the leading investment consultancy business in the Czech & Slovak Republics. Andy graduated from the University of Aberdeen with a Masters Degree in Land Economy and is a member of RICS. Andy's scope of responsibilities includes the structuring and execution of property asset sales and acquisitions, both buy & sell-side commercial due diligence and advisory, commercial negotiations of sales and purchase contracts and supplementary transactional documentation as well as transaction coordination. Andy differentiates his services through exceptional client care and attention to detail ensuring the best terms for his clients.
More »
What will be the new sources of capital in the next 12 months? Will local investors further increase their exposure?
For sure Czech investors will remain active. Their growth and development within the Czech Republic, wider CEE and now wider Europe has been remarkable. It would be great to see more Polish, Slovak and Hungarian capital crossing borders but this has been limited to date.
The big story at the moment is about Asian money, particularly Chinese and Korean capital which has developed very quickly in CEE from almost a standing start approx. 2 years ago. In fact, these investors have dominated the markets in certain sub-sectors/locations. We also expect that European money, especially German and French domiciled, will continue to seek product in CEE where the yields remain more attractive than at home.
What type of assets are investors most interested in right now?
Industrial is the darling sector driven by e-commerce and other forces (both occupational and investment-related). Offices remain popular – more so core offices and opportunistic/value-add – but in both cases product in some places like Prague for example, is hard to come by.
Do you expect major shifts in the popularity of the main asset classes in the coming period?
Whilst retail, particularly shopping centres, is not currently as popular as it was even 12-18 months ago, I expect that it will come back – and I suspect probably quicker than most expect.
Do you see investors in CEE opening up towards alternative asset classes?
There is increasing interest for alternative assets such as student housing, PRS, data-centres and hotels, with hotels leading the pack. As mentioned above though, I don't yet see these sectors moving the needle much in terms of total volumes.