Sławomir Imianowski, CEO of Resi4Rent talked to Property Forum about the development of the Polish PRS market, residential demand among Ukrainian refugees and the challenges related to surging materials and energy prices.
After a whole series of interest rate rises, the vast majority of potential borrowers have lost their creditworthiness. Analysts agree that these people will move from the property zone to the long-term rental zone. Are you already seeing a credit constraint-related increase in demand for your premises?
The lower creditworthiness of Poles, which is a consequence of rising interest rates, is clearly having an impact on the mortgage market. According to the latest BIK data, in August this year demand for home loans fell by around 73% year-on-year and the number of home loan applicants by 71%. This is the lowest result in the entire history of the measurement, i.e. in 14 years. This is causing fewer people to be able to afford their own homes, and those who do buy are opting for smaller units. But this is not the only reason for people giving up owning their own property. Western and northern Europeans have been living in rented accommodation for years - in Germany, it is already 50% of the population, in Austria 45% and in Denmark 41%. And it is not a question of the wealth of the people in these countries. Even in 2020, a Pole buying a new 70-square-metre flat had to spend 7-8 of his annual salary on it, while a German or a Dane had to spend only 5-6. This is the result of, on the one hand, a different attitude to ownership, convenience and greater flexibility in the labour market, and thus openness to changing the place of residence, and on the other hand, a well-developed institutional rental market. For a long time, Poland lacked rental housing from professional entities that could offer premises of a certain standard, with additional services, legal culture and protection of the rights of both parties. This is changing, just as the priorities of the younger generations, for whom owning a flat is no longer an end in itself, are changing. Whereas only a year ago our rental levels were at 98-99%, this year we are maintaining a 100% commercialisation rate, and the low supply is causing customers to sign up for waiting lists. This means that flats are mostly rented out before they are even vacated by existing tenants.
Are the Ukrainians residing in our country - whose number we currently estimate at around 2 million - also interested in the long-term institutional rental?
Definitely yes. Even before the Russian aggression in Ukraine, citizens of this country accounted for several per cent of our tenants. Today, it is about 20%. In the first months of the war, we mostly housed the families of our residents from Ukraine in the available premises, some of whom have remained in Poland to this day. According to NBP data, of these 2 million refugees, 16% have decided to stay permanently in our country. Some of them will probably decide to buy a flat in Poland in due course, but at present, it is renting that is the most convenient and safest way for them to stay in their new country. In July we commissioned 149 new flats in Kraków and among the new tenants of this already fully occupied facility, we have a large group (40%) of Ukrainian citizens who have decided to stay for the long term. Foreigners appreciate the fact that they can view the flat remotely and complete all formalities without complicated procedures before they even arrive in Poland and straight from the train or plane to their new flat. Our sales team also support the process of applying for a Polish PESEL number or residence card. The fact that we create a multicultural and multinational community in an atmosphere of respect and overcoming divisions also helps them to settle in more easily and feel "at home". It is worth emphasising that it is not only Ukrainians who move to Poland in large numbers. There is also an equally large group of emigrants from Belarus.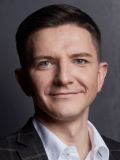 Slawomir Imianowski
CEO
Resi4Rent
Slawomir Imianowski has more than 20 years of experience in the hospitality industry. Prior to joining R4R, he developed and managed Platinum Group for 10 years, which was one of the largest serviced flat operators in Warsaw, offering both short- and long-term accommodation. He is a graduate of the Maritime Academy in Gdynia, majoring in Commodity Science, with a specialisation in the Organisation of Tourism and Hospitality Services. He also completed postgraduate studies in human resources management at the Warsaw School of Economics.
More »
The second half of 2022 will be marked by drastic increases in the cost of energy and energy resources. How does this affect the profitability of your business? Can your tenants expect rent increases?
The increase in the cost of living will affect all flats, not just those for rent. However, they will be distributed differently in old and new construction. The biggest price increases will be for electricity and heating. At Resi4Rent, we build flats that are designed for rental from the outset, so that unused space is kept to a minimum and tenants pay for living space that they use effectively. We have new, insulated buildings, optimum flat sizes, which are equipped with new and energy-efficient household appliances, we also use solutions to reduce energy consumption in some of the buildings, such as photovoltaic panels, and in most of our facilities, we have contracts that guarantee fixed energy prices. We are already negotiating with suppliers the rates that will apply after the end of the current contracts so that increases are as little as possible for our tenants.
And how do you cope with the constantly rising prices of building materials? Aren't general contractors demanding contracts containing valorisation clauses from R4R?
Almost all construction projects at the implementation stage differ from the original design. As a result of inflation and the Russian invasion of Ukraine, contractors have faced a sudden increase in the price of raw materials, there is a shortage of labour, and the execution of many contracts has been suspended. Obviously, this reduces the profitability of concluded contracts, but standard contracts generally contain provisions that allow the work to be managed smoothly without the need for another contract and protect all parties. Investors, developers and general contractors form a system of communicating vessels. In the case of Resi4Rent, the role of development manager is played by our partner Echo Investment, an experienced entity that, instead of contracting a general contractor, executes individual stages of the investment in a package system, which allows for greater flexibility and cost optimisation of the entire development process.
More and more developers, facing a drop in demand on the primary market, are announcing investments in the PRS segment. Aren't you afraid of competition from a new, large group of experienced players?
The PRS segment and institutional rental housing are still a drop in the ocean of needs in Poland. The 6,200 units already put to use in the PRS projects in operation and another 25,000 units under construction or contracted by investment funds will certainly not meet these needs. Any new entrant that grows the rental housing stock in a responsible and civilised way as an alternative to the unregulated private sector and works to make it more professional is needed. People expect good quality housing and an offer that meets demand, and healthy competition drives development. With limited demand from individual buyers, many developers are indeed looking for a market among institutional buyers. But from spectacular plans to executing them in line with previous business assumptions, with current margins, financing costs and in a capital-intensive sector such as the PRS, the opportunity for growth lies with companies with the strong financial backing and viable business model performance indicators. Resi4Rent is just such a company.
How many units does the Resi4Rent platform currently have under construction?
Resi4Rent currently has 2,600 units available in six cities that are important centres in the Polish labour market: Gdansk, Lodz, Poznan, Wroclaw, Warsaw and Krakow. By 2025, we aim to increase the portfolio to at least 10,000 units, most of which are already under construction.
Are you planning any new developments in the next 12 months?
By the end of next year alone, our offer will have increased to more than 4,000 units in all the cities we are currently in. The efficient implementation of new investments is a lifesaver for today's market needs. In July, we opened our first project in Kraków, which is already fully leased. In a dozen days or so, we are opening another development offering almost 400 units near the Błonie Park in Kraków. However, considering the housing gap estimated by JLL at 1,5-2 million flats, our growing portfolio is a small part of the supply against the strong demand in the rental market.