Phase 2 of Bucharest-based multi-family project Atria Urban Resort is already 75% pre-sold with completion of the project scheduled for 2024. Liria Themo, Marketing Manager at Atria Urban Resort talked to Property Forum about the importance of sustainability and flexibility in residential development and also shared the company's future plans and her market expectations.
What are the most recent developments in Atria Urban Resort and what is the estimated delivery period for the whole project?
Atria Urban Resort is a master-planned, multi-family building development in Bucharest's Sector 1, awarded this year as being the most impressive residential-rejuvenation project in the country. The project, appreciated for the value for money proposition amongst residents, as well as for the lush parks, central to each phase, has already sold 75% of 400 apartments in Phase 2. Phase 1 greeted new owners in 2020 and has an active community. With a growing number of residents, the second phase will bring commercial properties into the mix, with a supermarket; negotiations are also underway for a pharmacy, and a kindergarten or after-school. We are looking to integrate services and bring providers who will cater to the needs of the community, as reflected in their answers to various questionnaires conducted by our management team. We believe in the principles of placemaking and the 15-minute city. A healthy mix of retail and residential properties bring greater sustainability to an already popular concept, an urban resort. The entire project is to be ready by 2024, with over 1400 apartments set on 9 hectares of land.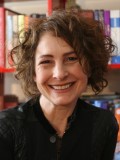 Liria Themo
Marketing Manager
Atria Urban Resort
Born to immigrant parents, a native New Yorker, with a City University of New York- Human Communications degree, she has overseen building projects for the past 20 years in Romania. Grateful to work with an amazing team, lacing what each department does within the company down to what every resident has to say, together they are building a brand that exudes core values. Atria Urban Resort is an affordable, rapidly growing, multi-family housing community in Bucharest that has evolved beautifully because of these values; keen to build a niche, master-planned product, within the city limits, offering apartments with lush gardens in a low-density setting, for a better quality of life for residents, a true Urban Resort. People noticed. The neighbourhood is a flagship development of over €120 million and will reach 1400 apartments by 2024. Built on 9 hectares, in Sector 1, in partnership with Cityring Development and EVERGENT Investments, phase 2 with 400 units, has exceeded expectations and is 75% sold. Future plans include a lakefront extension of over 800 units. The project was awarded as the nation's most impressive rejuvenation project in the residential market in 2021.
More »
How do you approach the topic of sustainability in your residential complex?
As mentioned, we value numerous elements. Firstly, we firmly believe there is no greater ´green´ than that which nature designed. Trees save energy, benefit the environment, increase well-being, and attract buyers, shoppers, and tenants. With this in mind, thus far, Atria Urban Resort has already invested in and planted over 500 trees that surround the low-rise condominium project; in our second phase, we planted one tree per apartment built. There is no need to detail the physical and psychological benefits that intensive landscaping brings to a project and its community: not to mention, property values increase accordingly. In Bucharest, traditionally, plots are narrow and deep and leave no room for landscaping or parks; all too often, buildings are lined-up, like soldiers, obstructing access to light and leaving a trail of pavement in their wake.
Atria Urban Resort's master-planned layout gives us an overwhelming advantage to build a sustainable project, mixing dense greenery, and offering generous open spaces for residents to enjoy unobstructed views and abundant light. After all, Atria is an Urban Resort! Low-rise buildings are more intimate. Neighbours, children, and future generations will grow together and will form a community that will be more secure and tightly knit. Growing urban density is a trend that affects all capital cities worldwide, shelter may come first but by building what we are building here at Atria, we are also designing the means through which to create harmony and to sustain such basic human needs as safety and security, love and belonging. We can touch upon savings due to in-floor heating or recycling rainwater for irrigating the central parks, the hearts of each phase but developers need to take into consideration habitability and the sociological impact that dwellings have, as well.
Has the pandemic economy influenced the expectations of potential buyers regarding your residential units?
Perhaps in a positive way! Atria Urban Resort's sales increased during the pandemic, unsurprisingly. Our core concept is what buyers are looking for, more now than ever: low-density, open-space, small communities, and well-designed layouts at an extremely competitive price. Actually, customers in the middle market in Bucharest consider us a perfect pandemic match and have a tough time finding a similar residential project. We may be on the outskirts of Sector 1 but their calculations are simple, clients are willing to travel an extra 2-3km in exchange for an extra bedroom, a home office, or a hobby room and they get a swimming pool surrounded by lush gardens as a bonus!
Flexibility is becoming mainstream for work arrangements in Romania. Is this principle implemented in the design of the apartments in Atria Urban Resort?
Yes. We have numerous model apartments and we always integrate work areas in their design to illustrate how the space can be split, as rooms are generally larger than in older condominiums. We take our layout design very seriously, optimizing the use of the space in its entirety and making sure that the relationships between rooms flow easily and naturally. We have a very good mix of apartment types and a variety of layouts for each client category. Atria Urban Resort caters to customers looking for studio apartments, all the way to three-bedroom apartments. We have open and closed kitchens; some apartments have a smaller floor plan while others have more square footage and larger rooms. Ground-floor apartments boast small gardens, while top floor apartments have generous terraces; there is something for everyone!
How much are you investing in Atria Urban Resort and what is the project's financing strategy?
Estimated at €120 million, Atria Urban Resort is the fruit of the partnership between Cityring Developments and EVERGENT Investments; both are Romanian entities. Garanti BBVA is financing phase 2 while the Romanian bank, Banca Transilvania, financed the first phase.
What factors did you consider when you developed the facilities' component for future residents?
Pre-planning was a meticulous process. We were very keen to create a unique and competitive residential complex. We implemented various strategies, like the charrette. Traditionally used abroad, stakeholders participate in the master-planning process. It is a very collaborative process that is also very efficient and evidently, effective. It was a premiere in Romania, as far as we know, and because of our meetings, the Ion Mincu University of Architecture and Urbanism introduced the subject in the curricula, here in Bucharest. We also ran a number of focus groups to better understand the needs and desires of target segments.
At present, you're also working on pre-feasibility studies for the adjoining lakefront lot which has zoning permits. How is this process going and what are your investment plans in this area?
It is too early to say. We are investigating various options, talking to authorities, probing all potential segments: retail, sports, leisure and entertainment, and residential. What I can say is that we purchased the lot directly opposite the lake to control the views of both frontages, to ensure that whatever we do develop will enter into an architectural and social dialogue, over the water.
Are you looking to replicate the development model of Atria Urban Resort in other locations?
Yes, we just might! Atria's success is the happy result of a lot of hard work, expertise, and excellent alignment with current market needs. It is also a respectful answer to a troubled urban plan. We set out to raise the bar. It would be a shame not to replicate this sustainable model. When and where, remains to be seen, in other words: stay tuned!
What is your outlook for the residential market in Romania, especially on pricing?
There are concerns that prices will continue to rise, though we, like many experts, believe that the current market will stabilize at some point in the next 12-18 months. Demand for residential, mid-market properties, continues to rise in major cities. Buyers are evolving, they are more sophisticated and experienced, better informed and more critical. Competition is a driver, and a well-chiselled product is always the better choice. And like I said, the greener the property, the higher the resale value. In a country where properties are often the go-to solution for pension plans, we are betting on the trees!
We are confident that our core beliefs, the values we have instilled into this unique project, the company's team of dedicated professionals, our shared passion to create a better living environment will continue to attract educated consumers, who just happen to be our best customers.