Didier Balcaen, CEO of Speedwell talked to Property Forum about the company's development plans for 2021, the value of mixed-use projects and shared his long-term expectations for the Romanian property market.
This interview was first published in Property Forum's first annual "The 50 most influential people on Romania's real estate market" publication.
What is your outlook on the Romanian property market in 2021?
After a challenging year, we are optimistic about what 2021 is going to bring. Romania has reacted very well to the pandemic in comparison to other countries. In 2020, what we saw was an increasing interest in more spacious units and higher quality standards when it comes to homes. And, although the times we are living in are unpredictable and things can change, we are expecting this trend to continue evolving or at least maintain a constant rhythm.
In Romania, people understand that investing in property may be the best investment they can make, both when it comes to yield and interest and having a nice place to live in the meantime. Next to the negative impact, the pandemic has had so far, the need for increased quality of life is one of the positive consequences. We look forward to seeing more of it in the future.
I believe Romanians will continue to learn more about what quality in real estate means and make choices accordingly.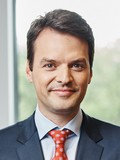 Didier Balcaen
General Manager
Speedwell
Specialized in project and financial management, Mr. Didier Balcaen has over 20 years of experience in the international construction and real estate market, out of which 11 in Romania. He is a Belgian National, who, after 5 years of contracting experience in Belgium, explored part of the world for the next 5 years as an expat project manager in U.A.E, Singapore, Saudi-Arabia, Indonesia, Qatar and Mauritius. After returning from his exotic travels, he fulfilled the role of Chief Operations Officer in real estate development in Poland, Russia and Romania until founding Speedwell in 2015. He is the founder and CEO of Speedwell SRL, a full service real estate development company with a focus on medium to large scale offices, retail and residential projects in Romania.
More »
How did Speedwell overcome challenges in a pandemic economy?
Although last year has been a difficult one for all of us and it brought new challenges, we learned to adapt and overcome them. We did that by doing what we always do, see them as an opportunity for growth and putting in the extra effort. We have adapted to a new way of working like most did and we also learned that we are responsible for our employees' wellbeing. This translated into putting the health of the team and our collaborators in the first place, introducing and implementing new tools for collaboration and taking extra preventive measures to make sure everyone is working in a safe environment.
What projects is Speedwell working on at the moment?
At the moment, Speedwell is working at a fast pace to complete and deliver our projects in development. We are talking here about the mixed-use project RECORD PARK in Cluj-Napoca, the residential ones represented by TRIAMA Residence, THE IVY and MIRO offices in Bucharest, and PALTIM, another mixed-use ensemble in Timisoara which we are going to launch sales for in the summer of this year.
What is your investment approach in Romania? Are there differences in development strategies between Bucharest and regional cities?
Our investment approach has been the same from the beginning. We choose to invest in top locations that can support well-connected projects and growing communities. Moreover, our focus has always been on TOD (Transit Oriented Development), meaning bringing all functions of human life within close distance, working, housing and retail/leisure.
So, part of our approach is adding to the mix of functions such as retail, offices or residential to cover our end-users' needs within a 15-minute radius.
We apply the same formula both to Bucharest and regional cities and from the beginning of Speedwell as a company. We believe people's basic needs are similar, no matter the city they live in. As a result, we have designed and developed mixed-use projects such as THE IVY and MIRO (residential and office) in Bucharest, RECORD PARK in Cluj-Napoca and soon PALTIM in Timisoara.
Real estate investment continued despite the pandemic. What does it tell us about the potential of the Romanian property market?
Although the recent context has not been a favourable one, real estate has always been a dynamic domain. Of course, every crisis comes with its ups and downs. In this case, one of the more optimistic perspectives is that the pandemic period has contributed to an evolution that can be noticed in the ways properties are being developed and homebuyers are shifting perspectives and choosing to purchase higher quality real estate.
There is still plenty of potential there and those that are thinking long-term see it and will benefit from its advantages. On the macroeconomic level, people are seeing a rising economy and growing wages, leaving plenty of room for investing in property.
Plus, the Romanian real estate market is financially healthy since neither developers nor buyers are overleveraged. There is still room for growth and I believe that the property market has a bright future and many years ahead until the market will become a mature one.
Which Speedwell projects will be delivered in the next 2-3 years and where does the company own land for future investments?
We are currently delivering two of our projects. One of them is RECORD PARK, a mixed-use project centrally located in Cluj-Napoca, with 236 residential units and 14,000 sqm of office and retail space.
In Bucharest, we are now delivering the first 66 apartments of our TRIAMA Residence project. Soon after, we are going to start building phase 2 which will be delivered at the end of next year, followed by the final phase 3, with estimated delivery of mid-2023.
Moreover, this year we are getting ready to deliver another project, an office one, MIRO in Baneasa. It offers 23,000 sqm of rentable area, with 74% pre-leased to date and to be delivered at the end of 2021. A few minutes away from the offices, we have our residential component, THE IVY. They combine as a mixed-use setup providing facilities for working and living. THE IVY covers over 800 residential units. Phase 1 of the project features two buildings: the first one with 152 apartments will be delivered in the summer of 2022 and the second one to be completed in Q1 2023.
Another development we are preparing to launch is PALTIM in Timisoara. As a mixed-use regeneration project, built on a former industrial site, PALTIM will include apartments, office, and retail spaces, as well as two refurbished historical buildings because we want to keep the history of this place alive and celebrate it. The first phase is planned to be delivered in mid-2023, while overall completion is scheduled for the end of 2024.
We are also going to launch another residential project in Bucharest, but we are going to give you more details on that later on. What we can say is that we are designing it around the concept of community, and it's located in a beautiful place, surrounded by nature, so stay tuned.
Speedwell also purchased its first 20,000 sqm plot for the first SpacePlus concept, standardized quality SME units, ranging from 500 to 1500 sqm, a brand we plan to expand nationwide over the coming years.
Does Speedwell prefer to own its developed projects in the long term or to sell for the right price?
Up to this moment, our strategy has been to sell the assets, be they either the residential dwellings, the office buildings or the retail spaces included in our mixed-use developments.
However, we are in the process of setting up a new structure to hold our commercial projects in the portfolio and we continue to be believers in build-to-rent projects, creating added diversity in the yielding investment portfolio.
How will the economic recovery shape the financial results of Speedwell in 2021?
We truly believe that the future of the Romanian real estate market looks promising, and because of that, we are also optimistic about Speedwell's results this year, but also in the medium and long term. There is a high demand for quality developments and we are happy and grateful we have managed to create a strong team of skilled professionals that are handling our current projects extremely well. I trust the same will happen with the future ones.
There is no denying that we are living in uncertain times, but I am confident that Speedwell will move ahead at full speed and continue evolving, both as a company with products and services and as a team.