Belgian real estate developer Speedwell is rapidly expanding in Romania with ongoing projects in Bucharest, Timisoara and Cluj-Napoca. Didier Balcaen, Founder and CEO of the company who will be a speaker at our upcoming SEE Property Forum 2020 in Bucharest, talked to us about Speedwell's ongoing projects and shared his vision for handling the changes that COVID-19 has brought on the market.
You currently have several ongoing office and residential developments across major Romanian cities. How are these progressing?
The latest period and context did not have a significant impact on our projects. We are continuing to develop according to the initial plans. Next on our schedule is delivering two of our developments by end of 2020, Record Park in Cluj and the first phase of TRIAMA Residence in Bucharest. In the meantime, we have started the construction works for our office project in Bucharest, MIRO, and will soon launch the residential project located in the same area, The Ivy. Paltim, our mixed-use project in Timisoara is still in the permitting stage of development.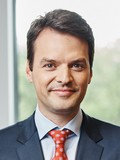 Didier Balcaen
General Manager
Speedwell
Specialized in project and financial management, Mr. Didier Balcaen has over 20 years of experience in the international construction and real estate market, out of which 11 in Romania. He is a Belgian National, who, after 5 years of contracting experience in Belgium, explored part of the world for the next 5 years as an expat project manager in U.A.E, Singapore, Saudi-Arabia, Indonesia, Qatar and Mauritius. After returning from his exotic travels, he fulfilled the role of Chief Operations Officer in real estate development in Poland, Russia and Romania until founding Speedwell in 2015. He is the founder and CEO of Speedwell SRL, a full service real estate development company with a focus on medium to large scale offices, retail and residential projects in Romania.
More »
What are the main challenges you have had to face because of the COVID-19 pandemic as a developer so far?
The last 7 months looked challenging mainly because we needed to adapt to a new way of working, implementing new tools and being on-guard for any delays which might have appeared, be it from suppliers or in the permitting process. Fortunately, the impact of COVID-19 on our projects was small to none, the construction sites did not stop at all and the permitting process functioned very well. Obviously, the wellbeing of our employees and collaborators came and comes first, hence all preventive measures are being applied throughout our organisation and projects.
The main noticeable change after the start of the pandemic was the reaction of the financing banks, first by pausing all new files, secondly, by being even more demanding on which projects and which developers they chose to finance. Be it more labour intensive, we are pleased to see that we fall within the category of developers still eligible for financing, helped by our very strong financial equity backbone, built to resist or bridge crisis periods.
Have you noticed any major changes in the requirements of office tenants since the start of the pandemic?
We haven't noticed any impact on the projects which are being finalised, for the new projects the main change was not a change in requirement, but the simple fact that tenants don't know what the requirements should be, both in relation to WFH and social distancing in future layouts.
First of all, Speedwell projects have and will always start from the principles of sustainability (well-being is the key point of attention, supported by BREEAM and WELL certifications) and TOD (Transit Oriented Development also referred to as the 15min city), both of these principles are being emphasized in COVID-1ö times, but since our projects were conceived as such from the start, no changes were needed in the building designs. We did however adapt to the uncertainty expressed during our many meetings with (potential) tenants and have formulated an answer to such concerns, by adapting our leasing set-up, both in offering flexibility in reducing or increasing leased surface throughout the lease term and offering shared (and safe) common facilities, reducing the long term surface need for tenants. More than ever, offices have turned from a working place into a meeting place for clients, management and ad-hoc workers. This formula has clearly addressed the worries of our tenants, reflecting in signing up several thousands of sqm, even now.
What about changes in the needs of apartment buyers/renters?
One of the principles that are driving us, as a developer, is to create high-quality residential projects that accommodate people's needs. Although there has been a shift in the customer's requirements when it comes to homes, demanding for larger and more efficient spaces and at least a terrace, our projects already had these elements. Even before the pandemic started, we were focusing on these demands. Where average residential projects cater for 6% balcony surface versus the interior net space, Speedwell's The Ivy project has a 15% balcony ratio, strongly appealing to the buyers, strengthened by spacious green common areas, without any cars. To create a high-quality project, a developer has to anticipate changes and always have the end-user in mind, and we have always done that, from the start.
Most of your ongoing projects are mixed-use developments which integrate different functions within one complex. Do you see mixed-use as the way to go going forward?
We certainly do. People are looking for a life/work balance and mixed-use projects are a concept created for that purpose, to give people more free time for them to enjoy life after office hours. In a mixed-use project, we are binging together the residential part with the office and retail components. This way, those choosing to live there can spend their evening in the same area where they live, enjoying a meal at the restaurant or working out at the gym. If they happen to also work in the office located in the building nearby, they can save even more time. We have used this concept for our Record Park project in Cluj, and now, for The Ivy and MIRO in Bucharest. We have also launched our newest project in Timisoara – Paltim - also mixed-use. It is a recipe that works and is gaining traction in the context we are living in.
At the beginning of the year, you've put parts of your Record Park complex in Cluj-Napoca up for sale. How is that progressing?
We have indeed launched the institutional sales process for our Record Park offices end of February 2020, with considerable buyers' interest but then the crisis struck. Most to all potential buyers have then shifted to keeping their funds available to purchase distressed assets at higher yields, something Record Park most certainly doesn't qualify for, hence we have paused the process. Anyhow, the project is generating a very healthy rental yield, so we are pleased to hold on to it a bit longer and take care of our tenants via our property management division Proximus Properties.
What are your expectations for the next 12 months on the Romanian investment market in general?
Although we are navigating some uncertain times, real estate has always been dynamic. We are facing changes that both the customers and developers are adapting to. As long as there is flexibility and an orientation towards problem-solving, I am confident that things will continue evolving. Contrary to many that let their shoulders hang in difficult times, Speedwell's DNA is set to put in the extra effort when the times get tough. We are very happy and proud to have a SuperTeam that has adopted this DNA, which again reflects on our buyers and tenants, that have gotten used to Speedwell being a developer that really listens to its clients.