One of the leading investment advisors of the region is seeing increased activity in Slovakia and Romania and expects further yield compression on these markets. Mike Atwell, Head of Capital Markets CEE and Czech Republic at JLL shared his thoughts on new investments, changing market trends and technology.
Mike Atwell will chair the senior CEE investment roundtable at the upcoming Prague Property Forum 2019.
What are your projections for the next 12 month on the CEE investment market?
Although many people are questioning how long can this market continue, I am currently of the view that we still have another 12 months of this strong demand and investment activity. Real estate still provides an attractive opportunity compared to other types of investments and with substantial amounts of equity and competitive debt terms being available the market is set to continue. The biggest challenge is the lack of stock in the Czech Republic and with limited product coming to the market we will see strong pricing. The recent inflow of Korean capital into the CEE region has had a significant impact on our market with lower and lower yields being witnessed on recent prime transactions. We are also seeing this capital extend across the region and not be limited to Poland and the Czech Republic.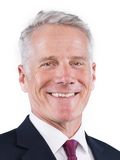 Mike Atwell
Head of Capital Markets Czech Republic and Lead Director CEE
JLL
As Head of Capital Markets for the Czech Republic and Lead Director for Central and Eastern Europe, Mike oversees a team of more than 30 capital markets experts across CEE. His responsibilities include setting overall business development strategy for JLL's capital markets activities in CEE and the Czech Republic specifically, working closely with local and regional teams. Mike brings to JLL more than 30 years of experience in international real estate consulting, including 13 years in Central Europe during which he was involved in some of the highest profile transactions across the region.
More »
Do you expect to see further yield compression?
The market has seen yield compression over the last 12 months to reach levels that no-one would have forecasted 12 months ago. The yield differentials across the region are growing - with a spread of some 250-300 bps from the top markets to countries like Romania. I would expect to see further compression in the markets of Slovakia and Romania, although country risks and liquidity factors cannot be ignored. We are also witnessing very strong demand for logistics and I believe we will still see further compression in this sector.
What are the main concerns that investors share with you when they are assessing investment opportunities in the region?
I would say that the primary focus is on the security of income, the sustainability of rental levels and the underlying quality of the asset. At this stage of the cycle, investors are predominantly seeking long term security in markets where the occupational markets enjoy strong fundamentals. There are many different markets across the CEE region and a range of investor types but I still believe strong performance and prime assets are the major focus. Hence we have seen such low yields being paid in this sector.
Do you see investors opening up towards new locations within the region?
As mentioned above, I am seeing increased activity in the markets of Slovakia and Romania. They will not match the higher volume markets of Poland, the Czech Republic and Hungary but there is certainly more activity to be seen in Romania and Slovakia.
Do you see investors adjusting their strategies due to the general trend of tenants looking for more flexibility (co-working, pop-up stores, etc.)?
Without a doubt, the flex space phenomenon is having a significant impact on our markets. Both in the way that companies like to occupy space but also in how occupiers like to lease space, either to provide flex space environment in their own offices or to externally lease space from flex space companies.
With this key change in working environments and with occupiers taking benefit of this we have found that investors are having to look carefully at how to treat space that is leased to flex space operators such as WeWork, Spaces, Hub Hub, etc.
Many of the mainstream developers are leasing space to such flex space companies and as yet we have not seen any significant adverse shift against these occupiers. On a European level, we have carried out research that indicates a small outward shift in yield if a substantial amount of space is leased to such a company. In the CEE region, we have not yet seen that yield shift.
Technology is rapidly changing the world of real estate. How do you see it impacting your business?
Technology is affecting all of our lives on a daily basis and the real estate sector is no different. We hear continual talk of the introduction of blockchain and AI. There are continual improvements in sustainability and construction techniques and technologies to develop more efficient buildings that better suit our occupational needs. Yet for me, the major benefit that we can take from this growth in technology is how we handle data. The ability to monitor, analyse and control an abundance of data allows us to make reasoned and justified decisions. Accurate forecasting based on detailed historical data will make decision making far simpler and lead to overall efficiencies.