The retail sector has been heavily affected by the changes brought on by technology. Solutions such as indoor localization provide limitless opportunities for retailers wanting to stay ahead of the competition. Oren Rosen, Co-Founder of Israeli startup Infuse Location Ltd talked to Property Forum about the changing shopping experience.
Oren Rosen will join the panel of the future of retail at our upcoming CEE Property Forum 2019 in Vienna.
In your opinion, what are the main trends driving retail in 2019?
We have been witnessing the rise of omnichannel (services within digital apps in particular) and "one-stop shops". Retailers have been investing in customized and personalized shopper experiences, especially via their apps (e.g. personalized content and coupons). Retailers have been offering online purchase options of produce, pharmaceuticals, and even electronics via their apps. This approach has been becoming highly relevant given the threat posed by online and e-commerce competitors.
One of the most effective ways to achieve customized and personalized shopper experiences is by enabling in-app indoor and outdoor location-based services. We have been witnessing a significant rise of interest and maturity by many global retailers for incorporating location-based services into their apps. Location-based services could be leveraged for various use-cases: marketing, analytics, orientation and way-finding, accessibility for the visually impaired and even logistics and IoT.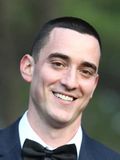 Oren Rosen
Co-Founder
Infuse Location Ltd
Oren ​c​o-​f​ounded Infuse Location LTD together with David Weinstein (Co-Founder and CTO) in 2016. Infuse is an Israeli mobile-software startup company providing indoor localization (indoor GPS) solutions. Infuse has developed a software only solution that leverages built-in smartphone sensors available in most contemporary mobile devices to acquire accurate locations of users in shopping malls, commercial venues, and other places where GPS signals are unavailable.​ Oren Rosen graduated with a degree in electrical engineering and from 2009 to 2015, he served as an R&D officer (Captain) in the Israeli Air Force. From 2011 to 2016, he was as a product manager of several award-winning projects at the Control Robotics & Machine Learning Lab (CRML), Electrical Engineering Department, Technion.
More »
How can retailers use technology to stay ahead of the competition?
Retailers could leverage data and information generated by their digital apps, e.g., a client searches for a specific product or information within the retailer's app. During their next visit to a real-world shop, the retailer could send a coupon, offer or information within the app. In other words, delivering the right content to the right client at the right place and time could make a huge difference.
Connecting the online world to the offline world, as well as generating client insights are major challenges. Gladly, we have been able to prove that location-based services provide the missing pieces of the puzzle. Users who opt-in to the location services of a leading Israeli mall app enjoy customized, location-based coupons triggered during their mall visit. This approach has been yielding up to 10 times more conversion rate comparing to conventional marketing methods (e.g., SMS, e-mails and other old-school marketing methods). Clients react positively to personalized content delivered at the right place and time.
Are retailers making the most of the data available to them?
Retailers usually leverage offline data they have accumulated (loyalty club registrants, analytics reports, etc.), or social media data. Although these are good and reliable data sources, the problem is usually deriving context out of this sort of data.
Combining offline data with real-time location data, retailers can generate high-quality data. This high-quality data would help them increase foot traffic and revenue, improve shopper experience and gain more exposure. Client location data enriches other types of data and makes it contextual. How many people are visiting my business and when? Which places are more visited than others? How do I make the most out of my marketing and digital budget?
How do you see retailers answering to changing consumer habits?
There is no doubt that retailers react to the rapidly changing world. Most retailers invest significantly in digital and social platforms. Many of them incorporate focused content and even in-store digital activities.
Retailers still need an edge factor that would provide an advantage over the competition, especially over e-commerce. This could be achieved by customizing and personalizing contents according to the client's purchase history, location, habits, preferences and more.
What are the effects of e-commerce on traditional shopping centres?
Although clients prefer real-world shopping rather than buying everything online, competition is becoming harsher. Thus, shopping centres would have to provide a customized experience to have an advantage over e-commerce.
Retailers must leverage the advantages of offline, real-world retail while providing the benefits provided by online shopping and e-commerce. For example, sending an in-app coupon for lunch discounts when a client is wandering around the dining hall around noon. Alternatively, sending the right offer when a client passes by a shoe store they had previously checked online could be a good strategy for targeted marketing. Guiding a visually impaired client throughout the mall could be a significant enhancer of their shopping experience.