In addition to the existing investment facility with an overall amount of €118 million, pbb Deutsche Pfandbriefbank has provided a €40 million credit facility to the open-ended fund Reico ČS Nemovitostní, the biggest mutual real estate fund on the Czech market, managed by Reico.
The loan is for the office building is known as Proximo II which belongs to the two A-class office buildings in the Proximo complex, located in the dynamically developing Wola district, close to the Warsaw Central Business District. The office park offers a gross lettable area of around 50,000 sqm and is currently nearly fully let to a mix of international and national tenants.
The whole portfolio also consists of two logistics assets located near the town of Tychy in Upper Silesia, in a major industrial area anchored by one of the largest FIAT factories globally. The properties are newly-built Class A warehouse assets; let to five reputable tenants and providing a total of 116,000 sqm gross lettable area.
Dieter Knittel, Head of CEE at pbb Deutsche Pfandbriefbank said: "We have a long-standing and successful relationship with Reico and are very proud to support them in CEE. Poland is an important market for pbb and we are looking forward to other transactions with Reico across all CEE real estate markets."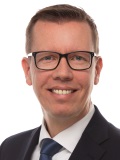 Dieter Knittel
Head of CEE
pbb Deutsche Pfandbriefbank
Dieter Knittel is Managing Director and Head of International Real Estate Finance for Central and Eastern Europe at pbb Deutsche Pfandbriefbank. Dieter is responsible for the bank's lending portfolio in the region. The regional focus is on Poland, Czech Republic, Slovakia, Hungary and Romania. Dieter has been active in the CEE market for more than twenty years, including five years based in Warsaw as Head of Credit and Senior Risk Management.
More »