In 2020, Echo Investment hit records both in sales and handovers of apartments. It managed to sign 1570 sales contracts with clients, what outperformed last year's results by 16%. At the same time, clients received their keys to 1505 apartments, which in turn means a 19% increase compared to 2019.
In the last 25 years the company has completed 89 residential projects with nearly 10 thousand apartments in several major Polish cities. In 2020, it started to build and sell units in nine projects, that increased its offer by over 1.5 thousand apartments. The company sold 1570 apartments, i.e. 16% more than in 2019, when its sales amounted to 1357 units. Only in Q4 2020 the sale amounts to 464 units.
"Achievement of the sales growth in a year when the whole residential market shrank by about 20%, is a really big success for the company, but also a proof of clients' trust in the Echo Investment brand. Continuing our Strategy of Profitable Growth, we are focused on strengthening our position in the residential sector and also developing multifunctional urban destination projects, where people can live, work and entertain. During the last years we have been working on strengthening our presence on the residential market to become one of the three largest residential developers in Poland, which was in line with our Strategy of Profitable Growth," says Waldemar Olbryk, Member of the Management Board of Echo Investment.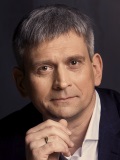 Waldemar Olbryk
Head of Residential Business
Echo Investment
Waldemar Olbryk is responsible for the development of the residential sector at Echo Investment. He joined the company in August 2017. Earlier he worked for firms from the Skanska group, where he held the position of Director of Business Development. Prior to this, he gained experience at Philips Poland, Apsys Poland, and BP. He is a graduate of International Economic Relations at the University of Łódź and he also completed MBA studies at the University of Łódź and the University of Maryland. He was appointed to the Board of Echo Investment in October 2017.
More »
Since the beginning of 2020 Echo Investment has completed eleven projects in Warsaw, Łódź, Poznań, Cracow and Wrocław, that translated into 1505 apartments delivered to clients. This means an over 19% increase compared to the result achieved in 2019. Only in Q4 2020 792 clients has got keys to their premises. The value of the apartments handed over will be reflected in revenues and profits of Echo Investment Group for 2020.