Romanian law firm Stratulat Albulescu has closed a significant number of land deals and transactions involving various heritage properties this year. Silviu Stratulat, Managing Partner of Stratulat Albulescu talked to Property Forum about the attractive fiscal environment for property investments and the market segments that record the biggest development volumes at present.
What is the contribution of the real estate practice to the overall business of Stratulat Albulescu and has the pandemic influenced its share?
Our real estate group has been a pillar of our practice since our firm's inception back in 2012 when our country's economy was still struggling to overcome the gruesome 2008 financial crisis. You are always well acquainted with navigating in high waters when you are born in high tides so I would say that we have made the most of the pandemic across all our practice groups, including real estate. Of course, we had to fill in the missing office or retail leases or deals but we have taken loads of instructions in negotiations over rent reductions, new residential projects and loads of logistics work.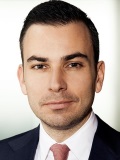 Silviu Stratulat
Managing Partner
Stratulat Albulescu
More »
What are some of the property deals in which your firm has been involved in the year to date?
This year we have managed to close a large number of land acquisitions as well and a number of deals where various heritage properties were targets. See for instance our work for Cordia on the acquisition of approximately 8,000 sqm land plot or for Element Development on the acquisition of approximately 2.7 ha land plot at the entrance to Pitești or for Scallier Investment on the acquisition of a land plot of approximately 1.2 ha in Otopeni. We have also advised on a number of construction matters across all segments of the market and specific issues. We are currently handling instructions which include acquisitions of office buildings and large residential developments but also logistics rentals and buyouts of retail premises.
How attractive is the Romanian property sector from the perspective of legal and fiscal provisions, especially for new investors?
Romania is becoming ever more attractive in the context of the offer in other countries in the region diminishing greatly in recent years. Even at yields that are 30% lower than in 2018, Romania is still far more attractive than its neighbouring countries and even Poland. Despite the unclarity of the past issue of restitution of property, our country is still regarded as one offering a protective legal environment where the rights of both buyers and sellers or landlords or tenants are well outlined by the fundamental laws. Taxwise, the (low) 16% flat tax (which will surely be retained by governments to follow) and the low tax on dividends make Romania one of the most competitive countries in Europe.
Has the pandemic period changed the priority of asset classes among investors?
Somewhat but not as much as you would expect. Professional investors still take an interest in office buildings, but I admit attention shifted a bit more to logistics and special retail (such as strip malls or galleries attached to an existing anchor).
What is the balance between domestic and foreign property investors in your portfolio?
About 50/50 although it used to be 70/30 in favour of foreign investors not long ago.
How can Romania enhance its profile in a bid to generate more than €1 billion worth of property investment annually?
A more stable political environment and strong marketing of the country's profile and offering would most likely instantly boost FDIs. The authorities (both local and central) should take an interest in promoting opportunities here throughout the world (at events or through professional networks) but also try to secure the presence of existing investors by listening to their needs and creating bonds that span beyond the rare sight of a joint panel in a sector-focused event.
In which property market segments has Stratulat Albulescu gained significant experience up to now? Do you have further expansion plans?
We are well recognized for our work in retail, office and residential with an ever-growing logistics practice. In any case, our real estate group is one of largest in the market with more than 9 lawyers and 2 paralegals. We are in the process of opening an office in a neighbouring country, but I do not want to spoil the surprise, so I will not disclose more for now.
What are the biggest challenges faced by property companies on development/ transactions in Romania?
Developers in several cities across Romania (like Bucharest and Cluj) are facing an unprecedented hindrance in securing building permits but the problem will most likely get sorted out before too long as the local authorities will have to draw up a plan and allow the natural development of those cities to carry forward. Other than this, lack of appetite by title insurers is also delaying and sometimes even preventing deals from happening. Unfortunately, on most occasions, most of their (title insurers) concerns are not really substantiated and rely on isolated cases which can occur anywhere really. On a separate topic, the mass absence of fire permits is also a reason for deals falling apart and for otherwise good solid assets not circulating in the market. Last, but not least, the high cost of financing can be a burden to those investors who are not backed from abroad or who can only finance their deals locally.