Poland's convenience retail market has seen dynamic growth during 2020 and 2021 with several significant investment transactions closed and many new developments launched. Michał Ćwikliński MRICS, Principal, Managing Director and Paulina Brzeszkiewicz-Kuczyńska, Research and Data Manager at Avison Young in Poland talked to Property Forum about the trends driving this market segment.
How did Poland's retail market perform in 2021 from the investment perspective?
It was no surprise that the retail sector in Poland in 2021 saw relatively low investment volume in comparison to the years before the pandemic. However, we observed a visible change in the structure of the transactions. In 2020, there were only 2 shopping centres deals while in 2021 – 12. These 12 were shopping centres located in highly attractive areas in the largest cities, however, all of them represented great opportunities to create value or for further redevelopment or even new development.
During the pandemic, convenience retail assets became the "new star" of the sector in terms of investment attractiveness. They represented 41% of the total number of transactions closed in the retail sector in 2021. This confirms constant demand for such assets, even in smaller towns. Due to the lack of larger retail parks in main cities, investors were focusing on smaller projects in secondary locations which resulted in a lower volume and high liquidity in 2021.
The fact is that the pandemic only accelerated the trends which had started a few years before. The tendency to shop near the place of residence and the growing purchasing power of the inhabitants of smaller towns popularized everyday trade. This, combined with the fact that the pandemic restrictions did not have such a large impact on smaller retail facilities, did not go unnoticed by investors investing in this market segment.
Investors already existing in this segment have intensified their activities. They are targeting mainly food-anchored properties leased on long-term to financially strong tenants with a good reputation, such as health & beauty or DIY stores. These are especially sought‑after when offered in portfolios, as newcomers entering the Polish investment market often need a particular lot size and scale to establish operations in a new country.
Avison Young, which was the leading advisor in terms of retail park transaction volume in 2020-2021 in Poland, has helped close two portfolio disposals in this period – "Fairway Portfolio" (3 assets from Hunter REIM to Centerscape Investments) and "Tyrion Portfolio" (5 assets from Atrium European Real Estate to Metropol Group).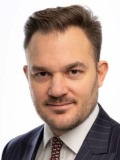 Michał Ćwikliński
Principal, Managing Director - Poland
Avison Young
Michał is the head of Avison Young in Poland. He commenced his activity on the real estate market in King Sturge, in London and Warsaw offices, where he worked for 6 years. For the next 7 years, he was at Savills, holding the positions of Head of Capital Markets, Managing Director. As A Board Member, he also co-created and developed the company's branch in Warsaw. In 2017, Michał took the role of Principal, Managing Director and Member of European Executive Committee at Avison Young and launched the brand in the Polish market. He is a recognized and appreciated broker, with vast market knowledge and relationships, who has closed numerous investment transactions significantly exceeding A total v
alue of €4 billion. Fo
r the last 5 years, Michal has also proved to be a charismatic leader, consequently carrying out the company's development strategy – by expanding AY locally with new hires and launching new business lines. He has been constantly enhancing the firm's performance and with these contributions to AY, he was recently invited to become a member of the Global Executive Committee.
More »
How has the marked coped with the effects of the pandemic restrictions?
Shopping centres are still within the recovery process, rebuilding footfall, however, turnovers are returning to pre-COVID-19 results. According to the Polish Council of Shopping Centres, turnovers recorded from May to December 2021 in shopping centres are in line with those from the pre-pandemic period in 2019. Nevertheless, footfall remains 12% lower, which translates to higher conversion rates. Retail parks and small convenience centres did not suffer from the COVID-19 outbreak and retail-related restrictions as much as big shopping galleries. They quickly returned to average performance after limits withdrawal and proved vast resilience to the market turmoil.
Convenience stores and retail parks proved to be "pandemic-proof" formats. Why do you think that is?
The share of stores closed during lockdowns within convenience retail facilities was significantly lower than in large shopping centres, as most of their occupiers are considered as essential businesses, such as grocery stores, drugstores, pharmacies or DIY. As a result, the turnover of these facilities had noted only a minor decrease. From the investor's perspective, it is a very important factor. Another fact is that the increase in the number of people working from home resulted in a limited number of commuters travelling to the city centre where large shopping schemes are usually located. As they stayed within residential districts or city suburbs where they live, they focused on their local shopping destinations. Another advantage, from the owners' and tenants' perspectives, is the lack of common parts, translating to significantly lower service charge costs. Additionally, in situations such as the COVID-19 pandemic, the lack of common areas means that the organization of security measures for customers rests only with the tenants.
Our team had an opportunity to analyze data of a selected portfolio of convenience retail facilities in terms of the impact of COVID-19 on its operations. During the first lockdown, from March to May 2020, 67% of the total portfolio space remained open. The recorded decrease in turnover, compared to 2019, was only 4.1% (taking into account the turnover reported by tenants present both in 2019 and 2020). Such a result was ensured thanks to the tenants whose activities were not subject to pandemic restrictions, i.e. grocery stores, pharmacies, drugstores, DIY stores.
The good performance of retail parks has encouraged developers to build more of them in certain CEE countries. Is that the case in Poland too?
Yes, there are a lot of development plans for retail parks in Poland ongoing. An excellent example here would be the €140 million joint venture created by Trei and Patron Capital with a goal to develop ca. 20 retail parks, under the Vendo brand, spread all over Poland. Avison Young had the pleasure to introduce the parties, broker the transaction and support the cooperation and development plans.
In comparison to other European countries, Poland is characterised by a relatively stable retail park yield development. In combination with a dynamic yield compression in the warehouse and office sectors, it leaves room for yield compression in the retail parks sector. Such a market situation leads to the widest yields gap in Poland among other countries, amounting to over 250bps. Moreover, the difference between prime retail park yields in Poland and the average retail park yields in Western European cities is over 200bps. Taking into account the attractive pricing, stable tenancy and resilience from market fluctuations, retail parks in Poland seem to be very attractive investment products for a wide range of investors.
The most sought-after assets are those with grocery stores as the anchor tenant, as such occupiers are often the most significant traffic generator and ensure the sustainability of such projects. Also, some financing institutions require the presence of a grocery store as an anchor tenant as a prerequisite for granting financing.
At the same time, there are many properties being built in the vicinity of existing free-standing grocery stores. These types of retail parks are then called "shadow food anchored". Although the presence of a grocery store nearby attracts visitors to the retail park and generates traffic, they are considered a less attractive investment product.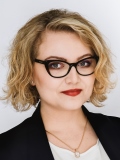 Paulina Brzeszkiewicz-Kuczyńska
Research and Data Manager
Avison Young
Paulina Brzeszkiewicz-Kuczyńska has graduated from University of Warsaw. She has 12 years of experience in business consulting within different market segments and advanced location and data analysis. Since the very beginning of her career, she has been close to the real estate industry. She has worked for 8 years at GfK Polonia in a team dedicated to spatial analysis and business consulting, including the retail property market. Before Avison Young, Paulina has worked for almost 4 years at JLL, where she has been monitoring different market segments for the purpose of local and international projects. Paulina used her GIS skills in the field of spatial modelling in strategic consulting projects. Paulina joined Avison Young at the beginning of 2022 and took the position of Research and Data Manager. At Avison Young, Paulina is responsible for leading research and data analysis projects in the real estate market in Poland. She is also cooperating with Avison Young research teams in other countries, participating in Pan-European and global research projects. Paulina is working closely with other departments at Avison Young in Poland: Valuation and Advisory and Investment Advisory.
More »
With the pandemic situation improving, hopefully, the possibility to social distance won't be an important factor anymore in customers' decisions on where to shop. What will make retail parks attractive then, compared to shopping centres or online shopping?
First of all, retail parks ensure quick and efficient shopping of basic items. Saving time will be always priceless for customers. For this reason, convenience stores win in terms of the implementation of the click-and-collect service. Many companies, adapting to the formerly introduced restrictions and taking care of the buyers' safety, have introduced to their offer online shopping and pick-up services in stationery stores. And it is much easier, faster and safer to carry out such purchases with a pickup at a local retail park, often parking the car next to the store, than in a large shopping centre, where it takes longer to reach the selected spot.
How do you see landlords and retailers coping with the growing popularity of e-commerce? What kinds of strategies are they adopting?
The growing importance of e-commerce is visible in all sectors of the commercial real estate market. On the wave of this growth, transactions in the warehouse market accounted for more than 50% of the total volume of investment transactions in Poland in 2021. In the retail park segment, this impact does not seem particularly large, because the products most often offered by retail park stores (groceries, drugstores, pharmacies, DIY) are not typical products ordered online (footwear, electronics, clothing). This, in turn, means that the demand for quick purchases to meet basic needs will not decrease and the traffic in convenience facilities will be maintained.
The development of e-commerce also forces the expansion of the network of order collecting points. It is much easier to build such stationary points in convenience-type facilities than in shopping centres. There are also much more options to organize mobile collecting points, e.g. once a week straight from the transport vehicle. Such collecting points attract customers who can conveniently pick up the package and make quick purchases.
Do you expect to see any significant changes in the retail market during 2022?
Retail parks and convenience retail schemes are developing intensively, according to the unabated local shopping trend due to the reduced mobility of people during the last two years. Interestingly, we see some new retail parks developments, which are not only local convenience centres but are developed to "take the role" of typical shopping centre schemes. They are much larger and characterized by a considerable share of fashion tenants. Nevertheless, some investment funds are slowly turning to shopping centres, as these are starting to offer good value for money and attractive yields.