The impact of COVID-19 on the purpose-built student accommodation (PBSA) sector has been less severe than expected, proving the resilience of the asset class, as shown in Bonard's annual report.
Overall student demand has not decreased significantly, with autumn 2020 enrolment data indicating stable development, while investment appetite has remained the same or even increased during the pandemic. "Student housing has proved itself a resilient, low-risk defensive asset class with a counter-cyclical nature. To date, the PBSA asset class has attracted more than 700 companies globally, with more expected to enter the sector in the coming years," says Bonard's CEO Samuel Vetrak.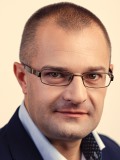 Samuel Vetrak
CEO
Bonard
Samuel Vetrak, Founder and CEO of BONARD, has over 20 years' experience advising government-led agencies, destination marketing bodies, education providers and their associations, as well as real estate investors, developers and operators in student housing and alternative residential. Since 2007, under his leadership, his staff of 50 researchers and analysts operating in four offices around the world have been providing the highest level of secondary as well as primary (in-field) research via mobile units, making BONARD an independent data powerhouse for student housing. Samuel has studied at City University Seattle. He is a frequent speaker attending dozens of real estate and property investment conferences a year where he is sharing the latest insights and trends in student housing and alternative residential.
More »
Most students have returned to campuses
Bonard's study reveals that private student housing providers created exceptional COVID-19 contingency plans, secured their premises and offered reassurance when both students and parents needed it most. "As a result, most students have returned, revealing a widespread desire to continue the university experience even when courses are blended or online," adds Vetrak.
The pandemic saw demand shift to non-shared units, with some operators renting double rooms as singles to comply with regulations as well as to meet student demand. "Based on our research, students often lack bars, cafeterias, clubs and an onsite gym in new PBSA products. It is expected that students will continue to value common areas even after the pandemic is over."
Occupancy rates higher than expected
Compared to original expectations of a downflow in occupancy of at least 20%, in fact, decreases of 10% or less have been seen in most countries.
While most private student residences in the UK, the Netherlands, Germany and CEE have been reported as reaching 90% occupancy levels, and France, Italy and Spain have maintained levels closer to 80%, a few individual cities, such as Madrid, Barcelona and Dublin, have dropped to 50–60% occupancy.
A return to full occupancy and standard student mobility is expected to start with the academic year 2021/2022 at the earliest, depending on how successfully countries curtail the virus and distribute vaccines to the wider population.
Pipeline: 79% of PBSA assets that were due to open in 2020 did so
Monitoring new developments in student housing during 2020, as well as those set to open over the next few years, Bonard has noted that the standard pattern of market development has continued even during the COVID-19 crisis. Upcoming student housing projects in Europe and the UK, both under construction and in planning, will offer over 200,000 beds.
According to the pipeline trends in the major European cities, 79% of the PBSA assets that were under construction and due to open in 2020 did so. "In the remaining 21% of cases, delaying the openings beyond 2020 could not be wholly attributed to the pandemic as our findings indicate a similar annual ratio of assets was generally postponed in earlier years for various reasons," explains Vetrak.
Transaction volume did not change significantly compared to 2019
2020 saw a reasonable level of student housing transactions, with its total value for continental Europe and the UK combined reaching almost €9 billion. In continental Europe, the pace of market activity was consistent with the transactions volume in 2019. The UK experienced a similar dynamic, with the market even recording its largest portfolio deal – Blackstone's acquisition of the IQ Student Accommodation portfolio from Goldman Sachs and Wellcome Trust for over €5 billion.
Transaction value per bed in continental Europe remained slightly higher than in the UK, as is traditional, mainly due to the type of student housing product. In continental Europe, studios make up the bulk of transactions, while in the UK this is not always the case.
Investments set to grow in years to come
Investor interest in this asset class has remained high. A survey conducted by the GRI Club in October 2020 revealed that 65% of relevant investors intend to invest more, 25% have put their investment plans on hold and 10% have considered divesting.
Bonard's study of supply vs demand dynamics (student-to-bed ratio) indicates that the UK seems to handle demand better than the rest of Europe. There is still considerable appetite to invest there, despite the UK market being more mature than continental Europe. In London, there are two international students per bed, a figure which contrasts with the shortage of supply in cities such as Helsinki (8 students per bed), Rome (13 per bed), Paris (16 per bed), Copenhagen (25 per bed) and Warsaw (28 per bed).
With prime yield rates continuing to show a compressing tendency, student housing assets in mature markets (the UK, selected cities in Germany, France and the Netherlands) are a stable investment suitable for core or core-plus investment strategies. "More opportunistic strategies aiming for increased yields could leverage the ongoing interest in the Iberian countries, as well as the emerging CEE region," concludes Vetrak.