A new report from Savills indicates that an integrated omnichannel strategy will lead the way as the European retail sector returns to a new normal.
The report suggests that, despite the uncertainty created by the COVID-19 pandemic, retail sales have been slowly recovering (+ 0.7% year-on-year (y-o-y) in July) and some countries have seen a return of consumer confidence. In July total retail trade was above last year's levels in Norway (13.8%), Ireland (9.1%), Netherlands (6%), France (5.8%), Denmark (5.6%) and Germany (3.5%), amongst others.
Eri Mitsostergiou, Director in the European Research Division, commented: "Despite the cloud of negativity COVID-19 has bestowed on the retail sector, there are green shoots of positivity as Europe slowly returns to a new normal. Footfall is recovering thanks to the re-opening of retail and leisure formats across the continent."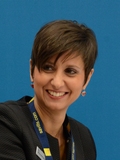 Eri Mitsostergiou
Director, European Research
Savills
Eri is responsible for the coordination of Savills European Research and for providing advice to Savills clients on their strategy and activity in the European property markets. Eri joined Savills UK within the Commercial Research department in London as a Senior Analyst in November 1999. She is now a Director and coordinates Savills' European research, whilst providing internal support with Savills European business development and direct external advice to Savills clients with their European strategies. Eri has built a reputation for being an expert analyst of the European Property Markets and her opinions are regularly quoted in the international property press. She is a qualified Architect and has completed the MSc in European Property Development and Planning and the Investment Property Forum Diploma at the City Business School. She is currently on the Executive Committee of the European Research Group of ICSC and the Executive Committee of ULI Greece and Cyprus National Council. In addition she is a Mentor of the Savills Mentoring Scheme. She is fluent in Greek, English, Italian and German and has a good understanding of Spanish, Dutch and Romanian. She is currently based in Bucharest and she has worked previously from the Savills offices in London, Athens and Amsterdam.
More »
E-commerce has surged across Europe during the lockdown, fast becoming the safest way of shopping and the only channel for buying non-essential goods during this time.
Despite the penetration rates falling away slightly since a peak in early summer, CRR estimates that online sales in the UK, Germany, France, Spain, Italy and the Netherlands will be close to €325 billion, a rise of 31% y-o-y, pushing up their average share of total retail sales to 16.2%. The same forecast predicts that the average online retail penetration will stand at 24.3% by the end of 2021, which will be five years' worth of progress in one year alone.
Marta Mikołajczyk-Pyrć, Head of Retail Property Management, Property & Asset Management, Savills Poland, said: "Online stores have been expanding for some time in response to widespread digitalisation. This trend has only been intensified by the pandemic. Retailers are increasingly deploying modern in-store technologies in response to changing shopping preferences. An omnichannel strategy, or retail growth in both channels which penetrate and reinforce each other, should now be key to tenants."
Eri Mitsostergiou added: "There have been many discussions about COVID-19 having accelerated the trend towards shopping online and it's clear from the last six months and from the predictions for e-commerce penetration that retailers must take note of this in order to survive. However, we also need to retain perspective on where the majority of retail trips are made. Creating an omnichannel strategy will be paramount for customer retention, especially in those countries such as Spain, Poland and the Czech Republic who are behind the curve when it comes to the digitalisation of the retail market."