Occam New Home, a subsidiary of investment-development group Occam Real Estate, concluded negotiations for the entry of a strategic partner in December. Slovak investment group Across acquired a 50% stake in the company through its subsidiary Across Properties.
The current development is part of both companies' efforts to create room for further growth and mutual synergies, for example in Across' development projects with the services and products of both companies. "We see added value for both parties as well as for clients. We see a lot of room for the finance and investment world and the real estate world to complement each other. We believe that the entry of Across will not only help in achieving further growth of our company, but also its dynamics," emphasized Jozef Šimek from Occam New Home.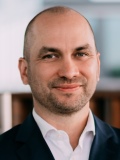 Jozef Šimek
Partner, Residential Real Estate
OCCAM Real Estate
Jozef Šimek studied management at Comenius University in Bratislava and real estate and finance at the London School of Economics. He has been a real estate market player since 2005. Both as an advisor and senior development team member, he has successfully contributed to the development of over 5000 residential units on the Slovak market. At Occam Real Estate he is the partner for residential real estate, responsible for the provision of consulting services, as well as the development management of residential real estate projects from inception to sales.
More »
The Across Group, which also includes Across Private Investments, o.c.p., a.s. ("API"), has been active on the Slovak market for twenty years and manages €400 million for its clients as a securities trader. Its founder, Július Strapek, expects this investment to deepen synergies and expand the range of services and products offered to API's clients. "We see our entry into Occam New Home as an opportunity to enable our clients to participate in joint development projects, particularly through the Luxembourg funds we have created," adds Strapek.
Occam New Home cooperates with major development companies in Slovakia, which it helps to set up their residential projects. Some of the most prominent clients include HB Reavis, ImmoCap or Woodrock. Occam Real Estate Group continues to hold a half share in the company. Marek Kalma and Jozef Šimek are 100% shareholders of Occam Real Estate.