The recession and the years following it have brought about significant changes in facility management. The market players are challenged by developers not always thinking ahead and by a seriously lacking workforce. László Vágó, CEO of Strabag Property and Facility Services Ltd. spoke to us about their current challenges.
What does STRABAG PFS currently do in the FM-PM sector? How do the branches of this business differ?
Our company is active in three areas, of these FM (facility management) is the most important, making up more than 90 per cent of our income. Besides this, we have PM (property management) activities and AM (asset management) for our clients. Our business from FM is the most expansive both in turnover and in the number of employees. When we talk about facility management, there are two aspects. Firstly, TFM, that is technical facility management, and secondly, IFM, infrastructural services. Technical facility management includes preventative maintenance and risk reduction, from office buildings to logistical parks and even factories. IFM services are cleaning, outdoor maintenance, security etc. Our company currently employs 550 people, of whom 10-15 people actively do AM or PM.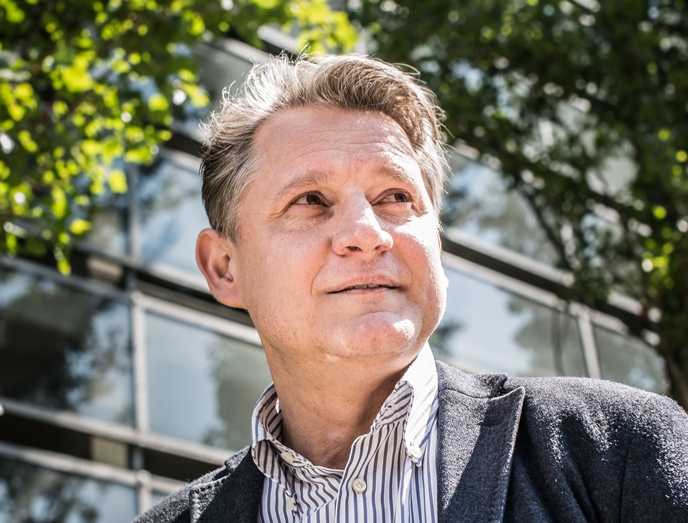 Was the fact that many companies moved towards FM activities a product of the recession? Has there been a change? Will companies return to their former core activities as the market strengthens, or are they comfortable in the FM sector now?
When the recession hit in 2008, all that happened was that transactions, developments, consulting and agent work all disappeared from the property market. But there are still tenants on the market, and buildings that have to be managed, and people who work in these buildings – so there is always work to be done there. This precipitated the rise of facility management into the foreground of the market. On the one hand there were the agencies that focused on facility management and created management organisations, hired managers and engineers. On the other hand, let's say if there were 100 companies before the recession it became 240 afterwards, because everyone wanted to be in FM. Even cleaning companies said they were tempted by it, because it was so fashionable. If we look at it from the financial side, facility management provides a constant cash flow that can be a life saver in an environment without funds.  
We became a country of 10 million facility managers.
Certainly. From mom and pop all the way to the biggest facility management companies. By now we have crawled out of the recession, which is good for the FM companies for two reasons. Firstly, FM will get out from under the negative light of doing nothing else but intensely competing for the lowest price, another tender, another request. Secondly, transactions, and more importantly developments will bring more and more buildings to the market.
On the one hand the new buildings expand opportunities, on the other I see more and more companies have been thinking about delegating facility management work rather than doing it in-house, and more and more companies will use the strategy of having a very specific requirement and making companies bid for them.  
FM workers often complain that they are included in the development process too late, even though they have many ideas that could make the property better. Are you familiar with this issue?
This always depends on the developer. Some developers have FM knowledge in-house and they do not need to purchase this knowledge from elsewhere. This is a very important point, for two reasons. One, if they want to build a working, easily maintainable building, then they will have to consider the facility management aspect while still in the planning stage. Two, the IT system is also important, so that all the information is together in one system from the inception of the building, where all the data can later be found. This is an increasingly important factor in development.
A basic requirement of a facility management company is to retain value, and to remain invisible while doing so. What added value does FM represent and what new ways of thinking do they bring that defines their everyday activities?
There are no miracles. The way a building is constructed determines its given assets. If we were to walk into a 20-year-old building now, a manager cannot add nearly as much value, as if we were to enter a modern building that has the most modern sensors, IT system, automation etc. A facility manager always deals with what they are given. When we talk about the fourth industrial revolution (4.0), the process does not begin with FM, but with the developer, who designs the building, and the systems that will operate for the next 20, 30 or 50 years. The facility manager can give them ideas if they are involved, and can tell them about the newest trends. This is obvious, but it all depends on what kind of building is built.
4.0 will naturally percolate into facility management too. Data collection on buildings will become fundamental. A modern building that measures everything, knows and sees everything and contains an IT system, a database that this information can be extracted from by the owner and the facility manager, can be managed much more efficiently and at a lower cost than an older building. Let's not forget that facility management is a very human-centred activity. Bring on robotics, sensors, IT systems, virtual reality and all that, but I will always hire people to manage an office building who have good communication skills, are well presented, can talk to the tenants, understands their needs and can pro-actively adapt the system to these. There will not come a time when this is done by robots.  
No matter how widespread digitalisation becomes, if a screw comes loose, a person has to tighten it. How much of a problem is the labour shortage in a sector that needs professionals?
Very much so. There is no doubt that the cost of labour will increase, because there are fewer and fewer professionals in the field. I'm thinking not only of universal engineers, but even cleaners. If someone crosses the border from Sopron to Austria, they make €1200-1500. Here a cleaner makes €500-600 (HUF 160-180 thousand). It is very hard to compete with that. There are certain endangered regions in the country.
The full version of this article was published in the latest issue of Portfolio Property Magazine.