Błażej Czwarnok and Marcin Muszel, Partners in the Real Estate Practice at Gide Loyrette Nouel spoke with Property Forum about the PRS market, economic turbulence caused by the war in Ukraine and legislative changes coming to the Polish real estate sector.
How has the real estate practice at Gide Loyrette Nouel in Poland evolved over the last two years and what are your objectives until the end of 2022?
Błażej Czwarnok: It has undoubtedly been a period of significant turbulence in the property market. This has been influenced primarily by the Covid-19 pandemic and the war in Ukraine. Despite some downtime in office and retail projects, we are still dealing with numerous transactions involving residential projects, warehouses and retail parks. We have also closed some office deals, which shows that the market is resilient. What is a very positive sign in these uncertain times is that we have foreign clients that are investing in Poland for the first time.
Marcin Muszel: The biggest change in our portfolio has been the increased number of PRS transactions. This is due to a decrease in the number of apartments available for rent and a resulting increase in rents. Our objectives until the end of the year are no different from usual – we want to close the ongoing transactions planned for 2022.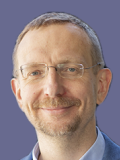 Marcin Muszel
Partner
Gide Warsaw
For more than 20 years he has been advising leading real estate companies – developers, corporate clients, banks and shopping centre operators, as well as investment pension and private equity funds. His experience includes advising clients on real estate transactions, including the purchase and sale of commercial real estate, the acquisition of shares in real estate companies and the acquisition of real estate portfolios in a variety of transactional formulas, including joint-venture, forward purchase as well as sale and leaseback transactions. He also advises clients on lease agreements for commercial space and supports them in development projects, including planning, zoning and administrative procedures, as well as concerning legal due diligence reviews of real estate, including investment risk assessments. Marcin graduated from the Faculty of Law and Administration at the Warsaw University. For many years now he has been recommended in the Real Estate Law sections of annual Polish and international legal rankings, including The Legal 500 EMEA and Chambers Europe.
More »
Just as the pandemic situation started to improve, companies have had to face new serious issues like the war, skyrocketing inflation and surging energy prices. What sorts of advice and services are your real estate clients looking for currently?
M.M.: The type of advice that our clients wanted to know during the pandemic, and continue to ask us for, is our assessment of the impact of these extraordinary situations on their contracts and overall legal situation. In some instances, these analyses lead to a decision to renegotiate certain arrangements. We are also noting an increase in the number of matters ending in disputes related to such renegotiations, as well as issues related to assessing the existing contractual models of energy delivery (in the triangle energy provider-landlord-tenant).
B.Cz.: Since the start of the Russian aggression against Ukraine, we have also been asked to help our clients understand the impact of sanctions on their business, including help in exiting the Russian market and stopping any contractual relations with sanctioned entities. Gide launched a global 'Ukraine task force' aimed at closely following the impact of the sanctions on our clients. We are also heavily engaged in pro-bono work for our clients who are helping out our Ukraine neighbours.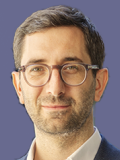 Błażej Czwarnok
Partner
Gide Warsaw
He supports investors and developers who carry out residential, office, retail and hotel investments, as well as those in the senior sector and financing institutions, in all matters relating to real estate and the investment process, including transaction structuring, the acquisition and sale of real estate and real estate projects, legal due diligence reviews, zoning and construction process issues, as well as that commercialisation of investments. He also has extensive experience in court, administrative and court-administrative proceedings related to real estate. Błażej graduated from the Faculty of Law and Administration of the University of Warsaw, the Faculty of Law and Social Sciences of the University of Poitiers and the Faculty of Law, Economics and Management of the University in Orleans. Polish and international legal rankings, including The Legal 500 and Chambers and Partners, recommend Błażej in the field of real estate law.
More »
Is inflation a significant problem for real estate entities planning to enter the Polish real estate market?
M.M.: Of course. It has complicated any planning of investments and caused an increase in interest rates, which has had a negative impact on investor demand.
B.Cz.: This is especially true since the predictions are that inflation will peak towards the end of the year and will remain high at least through 2023.
What about the crisis in Ukraine – how does it affect the interest of Western investment funds in our market?
B.Cz.: Due to dynamically changing circumstances and geography, foreign investors are somewhat apprehensive about investing in Poland. However, this is not only a problem for Poland – the uncertainty resulting from the Russian aggression in Ukraine and macroeconomic factors are being felt in many property markets. The situation beyond our eastern border is further fuelling inflation and further undermining investor interest.
What does the financing environment for real estate companies look like at the moment from your point of view?
M.M.: Significant increases in the interest rate translate into an increase in funding costs. Both forward-purchase and forward-funding transactions have become more complicated to finalise with the use of external financing. This is one of the reasons why certain processes have been slowing down and investors are showing a degree of restraint and caution when deciding on new investment projects.
What are the main legislative changes that real estate investors and developers in Poland are likely to face in the nearest future?
M.M.: There is a lot of talk recently that PRS investors might potentially be impacted by some legislative works by the authorities, possibly leading to specific taxation on the wholesale purchase of residential properties in Poland by investment funds.
B.Cz.:There are also important amendments to the Zoning and Development Act being prepared. It is worth noting that, among other things, the government plans to introduce a fee charged to investors in connection with an increase in the value of the property as a result of a planning permit being issued. The fee would amount to 30 per cent of the increase in the value of the property, making it the same as the betterment levy charged when the value of the property increases as a result of a new zoning plan. We are also expecting further amendments to the Construction Law.